Most teenagers fill their spare time taking trips to the mall, gym, or a local park - or perhaps just hanging around their home. But that's not the case for recent homeschool graduate Cassidy Connor; instead you'll find her volunteering her time at an assisted living home and Alzheimer's memory care facility - Morning Pointe of Tullahoma.
The daughter of Christopher and Gina Connor of Tullahoma, Cassidy is the third youngest of four children. When Cassidy was a child, her family would make frequent stops at Morning Pointe to visit a family friend. As a young adult, Cassidy has returned to the senior living facility on her own with one notion in mind: giving back.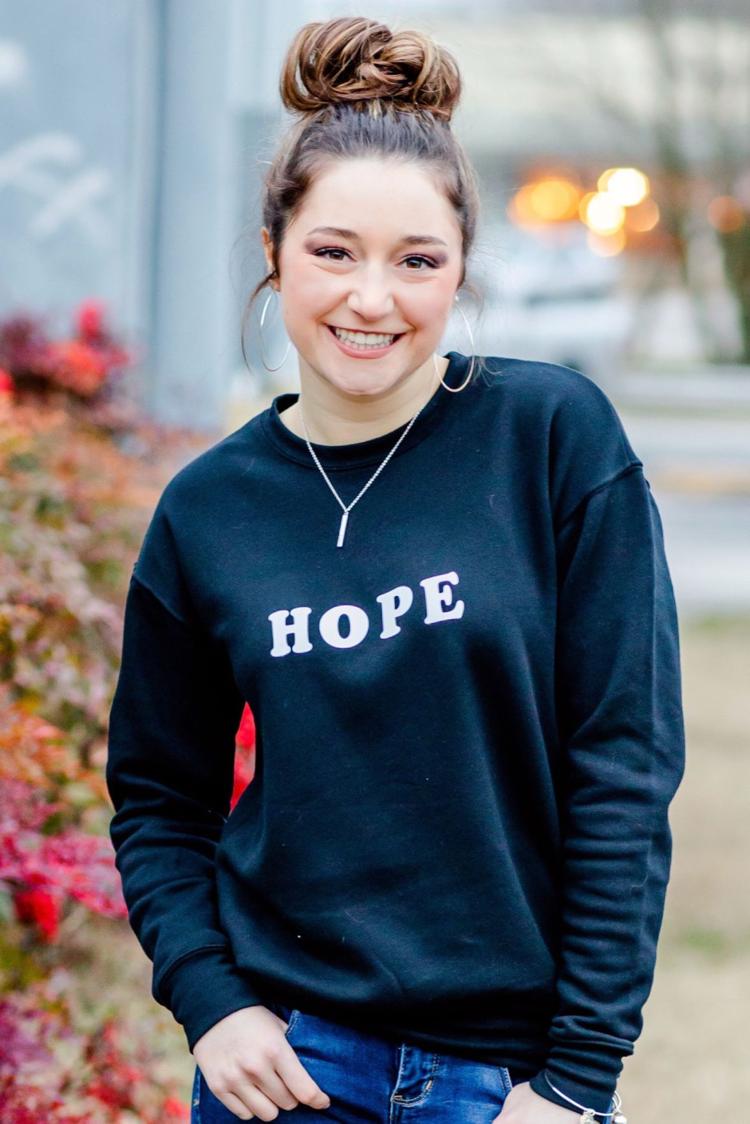 When the 18 year-old was awarded the Tennessee Promise Scholarship to attend Motlow State Community College in the fall, she knew she would be required to complete eight hours of community service prior to each semester of enrollment.
Deciding where her community service would take place, she said, was an easy choice.
"Morning Pointe has always been a special place to me and my family and I was thrilled to come back and give back," Cassidy said. "These residents have given so much, and this is my small way to say thank you."
An accomplished musician, Cassidy spent her service hours playing the piano and singing for residents.  Soon, the staff and visitors were hearing hymns like "Amazing Grace" ringing from the lobby, or a chorus of residents singing in harmony to "Can't Help Falling in Love."  Cassidy quickly learned which songs the residents liked best and learned a handful of melodies from the '50s, '60s and '70s. They were an instant hit with the residents.
But when she had completed her eight hours of required service, Cassidy was not ready to call it quits. She approached Morning Pointe Life Enrichment Director Jennifer Boals, who agreed that Cassidy was valuable to the facility and allowed her to continue her volunteer services.
"Cassidy is such a sweet person," Boals said. "And the residents love her and get very excited when they know she is coming."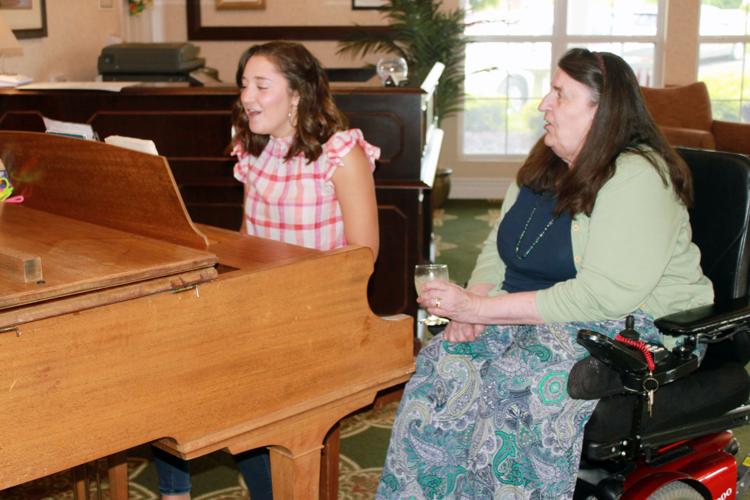 As an upcoming college freshman, Cassidy's calendar is complex. She works two jobs, plays soccer for Motlow, attends Covenant Presbyterian Church – where she also sings – enjoys spending time with high school and church friends, and is about to add college courses to the load. Nonetheless, she still finds an hour or two each week to visit her dear friends at Morning Pointe.
She said she appreciates Boals working around her schedule to find her a spot to sing for the group.
Cassidy has learned many lessons from those residing at Morning Pointe. The greatest, she said, is that a genuine and giving heart goes a long way.
"People really do appreciate being noticed," Cassidy said. "When you think about volunteering an hour each week - that is really nothing.
They also have so many stories to tell and I love learning about their pasts."
Cassidy plans to major in allied health services. After completing her required coursework at Motlow, she hopes to transfer to a nursing program and eventually become a Nurse Practitioner traveling overseas.
With her work ethic and her servant's heart, Cassidy will no doubt continue giving back no matter where she is.