The Tullahoma Art Center has a full board of directors once again.
TAC held its annual membership meeting Sept. 19 and voted in its newest board of directors.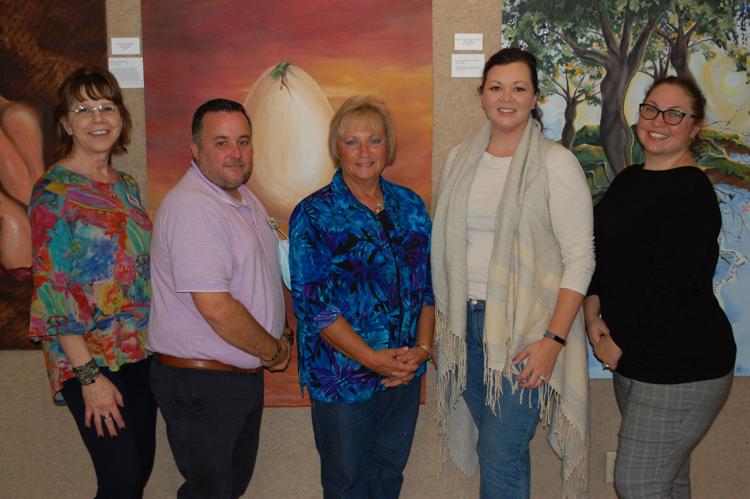 According to TAC President Joshua Cole, he and several current board members, including Secretary Gale Klingelhoets, Treasurer Donna Dailey and Linda Harper, will continue to serve their remaining terms after receiving multiple nominations from members to stay on.
The four nominees for the three remaining vacancies were City Administrator Jennifer Moody and artists Jackie Smotherman Smith, Carol Ann Stephens and Karen Ingle.
Before voting, each nominee was given a chance to introduce themselves and to give the reasons they should be voted onto the board.
Moody went first, admitting her volunteer hours may be low due to her position as City Administrator, but felt it was important for her to offer her experiences and networking skills to bring creditability and value back to TAC.
"I know the art center is going through a really rough time, and I think having someone from the city on the board may help give other members some confidence that things are going to be run in some transparent fashion," Moody said.
She added in the last month she has seen TAC going in a good direction due to the work that has been put in, especially since Tullahoma's art scene is what drew her to work in the city and she did not see it at first.
"I was a bit surprised, based on Tullahoma's reputation as a strong art community, when I got here I didn't feel it or see it like I thought I would," Moody said. "I believe we're in a rebuilding phase."
After Moody finished speaking, Cole addressed concerns from some members about having the city administrator on the board. Some worried there may be an ethics issue, as the city provides some funding for nonprofit organizations.
Cole stated he addressed this to Moody and said it is not an ethics violation, as she has no say in the nonprofit appropriations. That is the responsibility of the board of mayor and alderman, not the city administrator.
After Moody came Smith. She is an artist who will be teaching papier-mâché classes at TAC and had a career in the U.S. Army Corps of Engineers before retiring to care for her husband. She said from her previous work experience, she believes she can help the art center grow and be successful.
Next up was Stephens. She spoke about her education background in the arts, with a bachelor's degree in art and art history and a business of creating memorial jewelry that has been going for six years.  Stephens said her stronger traits were networking, as her business uses online and social media, and being a people person who likes to talk to others.
The last nominee to speak was Ingle. Having previous experience as a board member, Ingle said the best quality she could bring to board was being able to get the word out about what is happening in the art community to the public, to let people know that the art center is open and going and help out fellow artists to get their work to the public to see.
Cole praised all the nominees and wished they all could serve on the board.
As TAC members in attendance cast their votes, Cole addressed some questions about some of the new committees and their roles.
The advisory committee will consist of artists who will help plan future exhibits and pick special events to present to the board of directors. The oversight committee will consist of members who will help establish bylaws, policies and procedures and where the charter needs to change.
Cole said he believed those three things needed more oversight. Moody said she would join the oversight committee if she was not voted in to fill one of the vacant seats. Other committees that members can join are the fundraising committee and the American Watercolor Society Committee.
When all the votes were counted, the new board members selected were Moody, Stephens and Smith. Ingle was offered the opportunity to join either the oversight or advisory committees. She chose to join the advisory committee.
Anyone interested in becoming a TAC member or interested in volunteering at the art center can send an email to art@tullahomaart.org or call 455-1234.