The Halloween spirit is going strong at the local art center.
The Tullahoma Art Center (TAC) kicked off the month of October with an opening reception for its "Spooktacular Exhibit" Oct. 3 as part of National Arts and Humanities Month.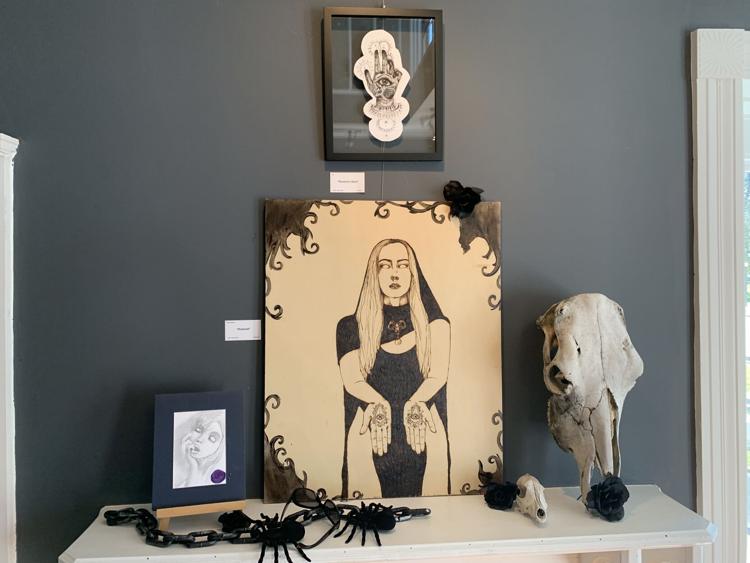 Before the opening reception, TAC had its "Monster Mash" where members of the TAC youth council created drawings of creepy creatures and ghosts to be on display around the art center.
The month-long exhibit consists of artwork from local artists Joy Snead, Avery Wert and Carol Ann Stephens. The paintings in the first exhibit hall, by Snead and Wert, consist of Halloween elements and creepy imagery ranging from plague doctors to the bride of Frankenstein.  
Stephens' artwork is an homage to the works of Stephen King, including "IT," "Salem's Lot" and "Pet Sematary."
The last gallery in the "Spooktacular Exhibit" is artwork from Jennie Baillet of the Baillet sisters. Paintings and portraits of family members by Jennie Baillet are on display, with chairs positioned underneath the portraits to represent the spirits which are also on display.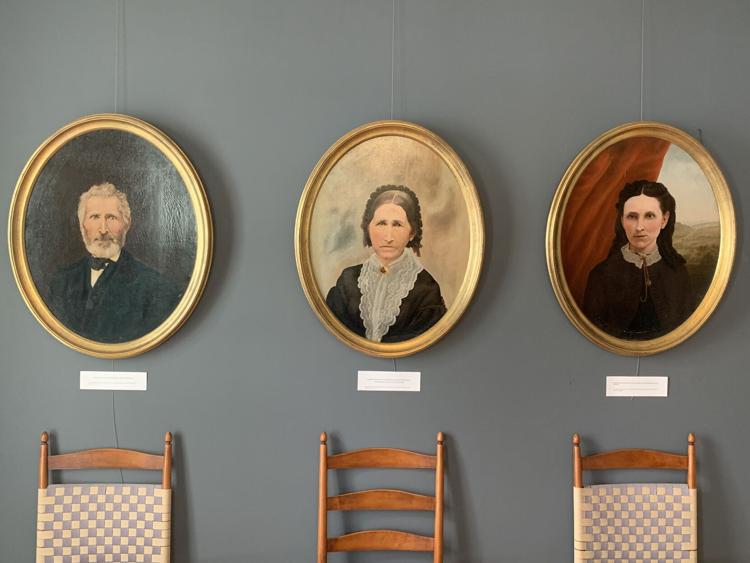 Both guests and staff members have claimed the spirits of the Baillet family haunt the art center. Evidence of these hauntings range from the smell of gun powder and cigars to children asking about a man in a wheelchair.
The art center itself was formerly the house of the Baillet family where the parents, Affa Whittcomb and Felix Baillet, and sisters Jennie, Emma and Affa Ann Baillet lived until Affa Ann's death in 1934. The house was transformed into the art center in 1971 after a group of art devotees came together to buy the lot and house before it could be demolished.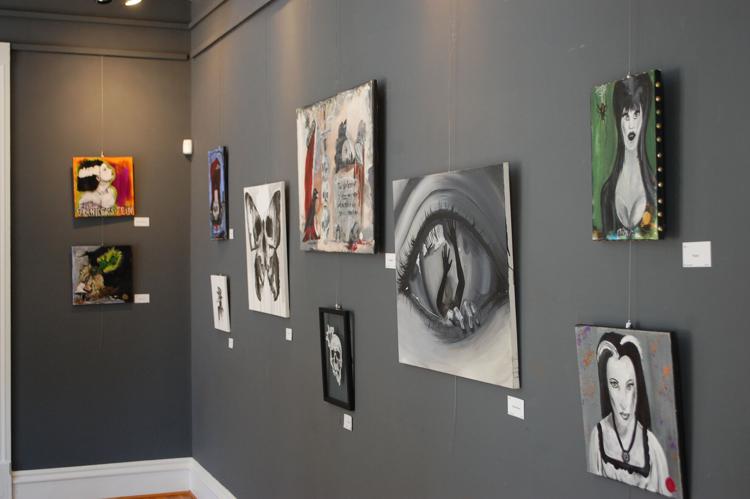 Along with the exhibit, TAC will host a variety of Halloween events including a Hocus Pocus painting class, pumpkin painting for children and hosting "The Great Pumpkin Contest" for children and adults.