The Tullahoma Art Center playing host this month to an exhibition of W. Michael Bush's art gallery "Reflective Conversations".  The gallery is the third of a series of galleries Bush has been showcasing across various art galleries and college campuses for the last three years, with his previous galleries being "Mirror on America" and "Looking Glass Lessons."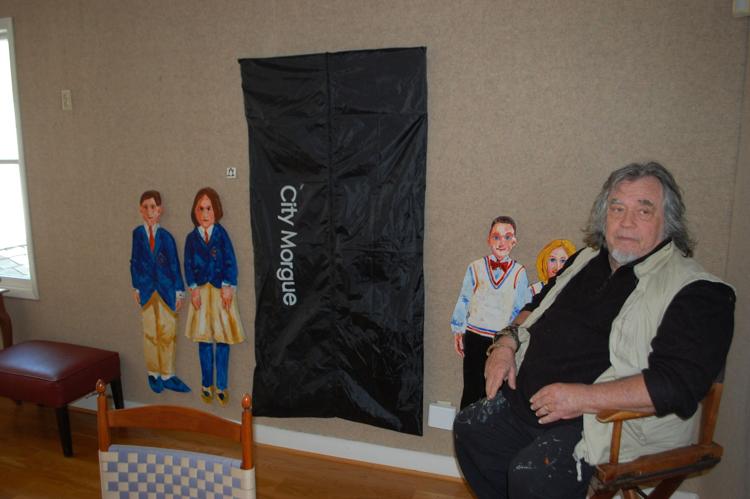 The pieces in "Reflective Conversations," like his previous galleries, focus on social issues that Bush sees happening. He tries to use his art to create a conversation starter.  "It's been a fun journey trying to look at every day social issues like the vote, "My vote doesn't count" and how to interpret that into artwork," said Bush.
Bush has studied at the Ringling School of Art, the Instituto Allende in San Miguel, Mexico, and the Art Institute of Chicago. He spent 20 years of his career making paintings in the movie industry, with his most famous claim to fame being one of the four artists who painted the shark in "Jaws." After some time, he then went back into painting, with as many as 12 galleries showing his work at times.  Ron York in Nashville is his primary gallery.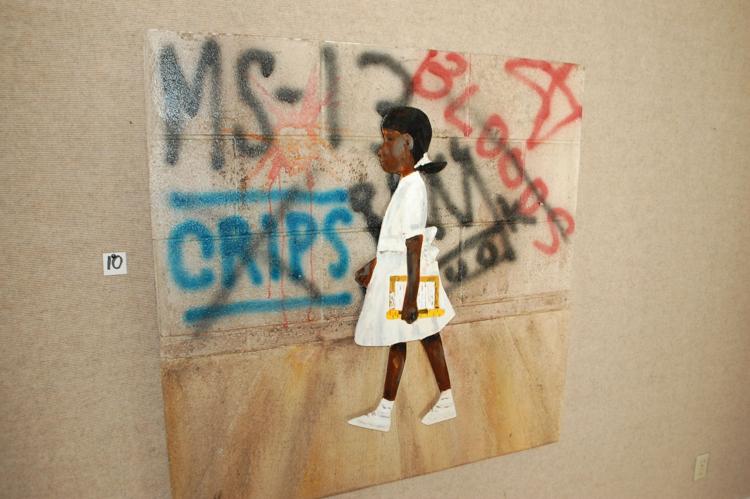 Bush said he was inspired to do this series of galleries after seeing a gallery from Jere Allen in Georgia.  When he first started his series with "Mirror of America" only one gallery in Chattanooga would show his work. That was when he was asked by an administrator of the Center of Creative Arts in Chattanooga to show his gallery and talk to the students. It was there he realized the purpose of the gallery: to engage in conversations with young people.
 "These are not solutions," said Bush to the students, "I'm not here to be a messiah and tell you how to solve all these things.  I'm here to say these are problems we all have but they'll be put on your shoulders to solve them.  You're not going to solve them all but I hope you can solve many of them."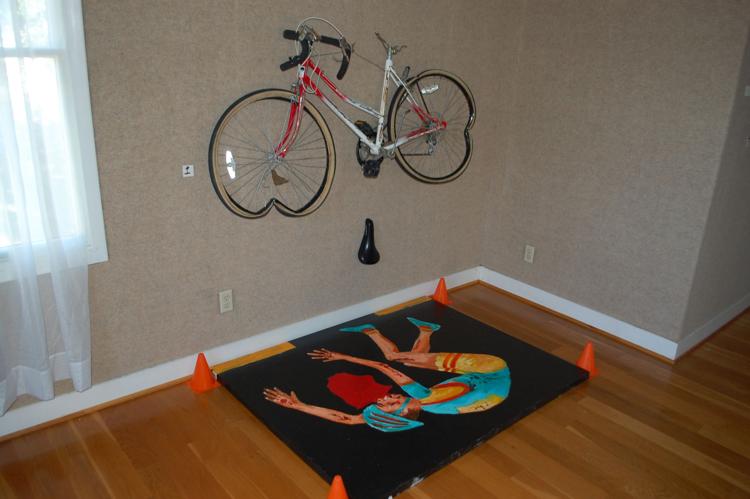 Bush said "Reflective Conversations" is about looking into oneself and needing to have these conversations.  "If we don't have these conversations, then we won't solve them," said Bush, "It doesn't have to be with anger and hostility nor does it have to be with humor. You just need to have the conversation and listen to other people to hear their point of view."
Bush said art should be provocative and have people react. If people come to his gallery and they are disgusted with what they see, he's okay with that feeling as it is getting a reaction.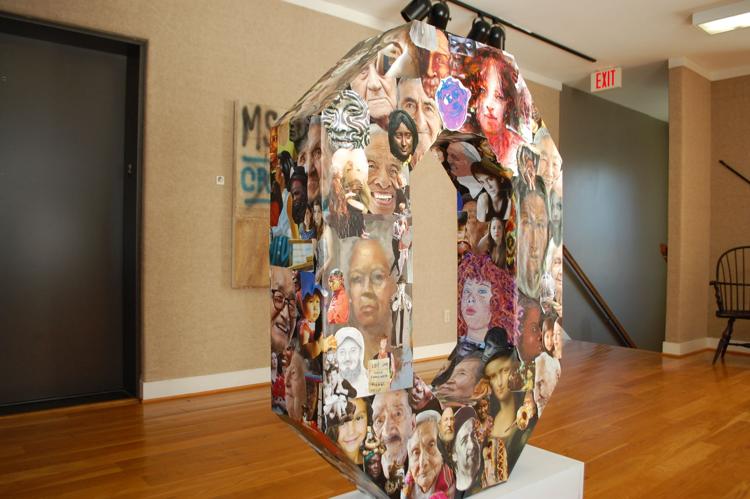 "We have lots of conversation starters called news media and social media and these are war of words and everybody is flooded with them 24/7. But they're not shown a visual conversation starter and that's what these are," said Bush, "I'm not here to guide you or focus you, I'm simply here to be the instigator of the conversation."
"Reflective Conversations" will be the last of his galleries for a while. Bush is planning to go back to focus on his usual paintings.  The show will go through the winter season to various galleries and colleges.  None of the art is for sell. His works may be viewed at the Tullahoma Art Center on South Jackson (the building with the octopus mural) through Oct. 30.
A documentary on his first set in the series, titled "Mirror on America, W. Michael Bush," can be found on the video sharing site Vimeo.