It was a month of celebration as Avalon Hospice–Tullahoma celebrated its 12-year anniversary of providing care for the community.
Along with having an anniversary ribbon cutting courtesy of the Tullahoma Area Chamber of Commerce, Avalon Hospice welcomed guests with homemade desserts and door prizes. After the ribbon cutting, Senior Hospice Care Consultant Mindy O'Kelley spoke with guests about the service Avalon Hospice provides.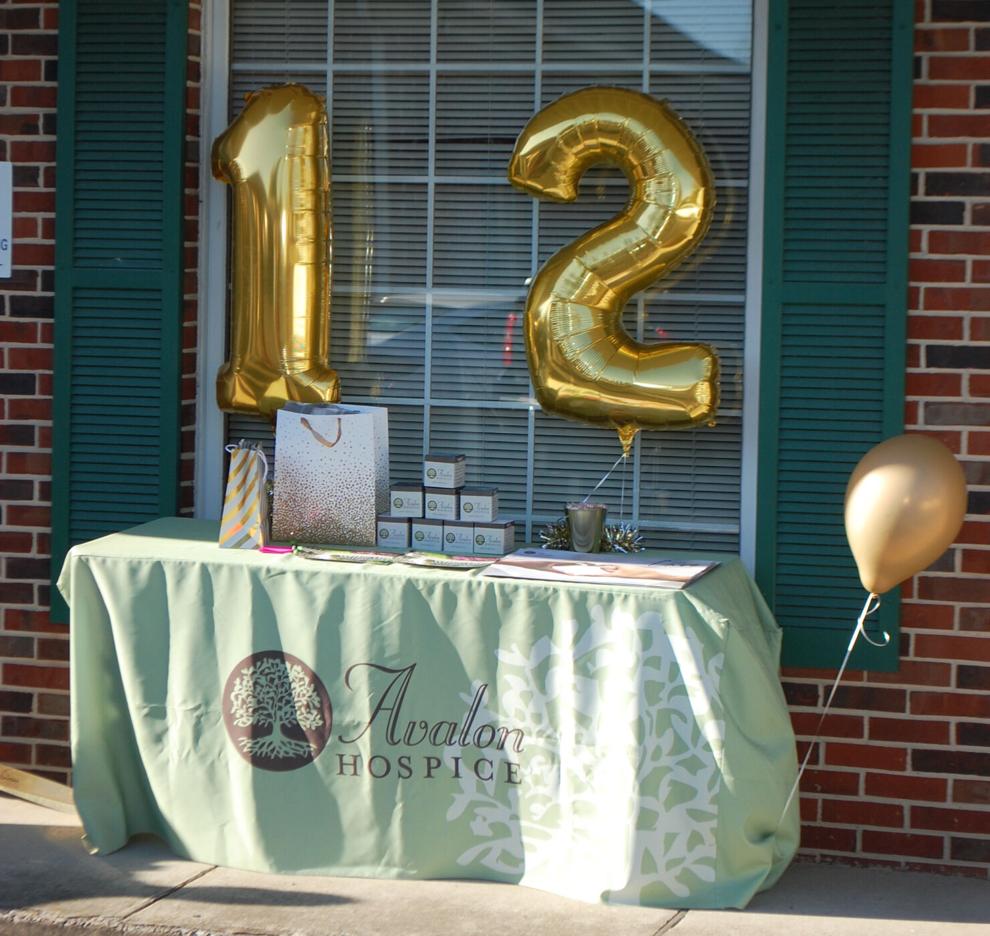 Avalon Hospice–Tullahoma is a home health, palliative, hospice and community care provider that provides compassionate care and services to the patients and families. Avalon Hospice has locations all over Tennessee and the country. While its office is located in Tullahoma, Avalon Hospice also serve patients in Manchester, Lynchburg and Fayetteville.
"Our care coordination ensures patients receive the clinical care and the support they need while remaining at home, reducing hospital readmissions and providing support for their caregivers," O'Kelley said. "Our biggest job here is to make sure our patients and families get the love, dignity and respect they need during their last days, so that's why we're here."
According to O'Kelley, they meet with the families when they have decided to move forward with hospice service. O'Kelley said they have a nurse and CNA go to the patient's home to provide services. Avalon Hospice also provides optional spiritual support from the chaplain and services from Bereavement Coordinator Tim Keller, who steps in before the death of a patient, to let the family know he's there and follows the patient and family after the death for support.
"He shows [the families] that they're going through the stages of grief, so he opens up the conversation up for them ahead of time," O'Kelley said. "As the process goes along, he is there for them for phone calls or visits in case they are having a rough day and not understanding the stage of grief they're in."
O'Kelley said before the COVID-19 pandemic, Keller would go to the community and give presentations about grief.
"He's available for people in the community as well, not just patients we have, who may not be understanding their stage of grief they have," O'Kelley said.
O'Kelley said the biggest thing for hospices is that it needs to be patient and family focus, and they are here for the community.
"We've been a part of the community for 12 years, and we have served so many patients in this area," she said. "We just want the community to know that if they have family members in other areas as well we can assist and get them care too."
Avalon Hospice–Tullahoma is located at 305 ½ S. Jackson St., and office hours are 8 a.m. to 5 p.m. Monday through Friday, however, they are available for their patients 24/7. For more information, go to Avalon Hospice's website, contact the Avalon Hospice–Tullahoma office at 931-563-7784, or anyone can contact O'Kelley at 931-273-7146.