The Beechcraft Museum held its 46th Annual Beech Party last week. 175 airplanes flew in for the event that began on Wednesday and ended on Sunday afternoon. Over 600 people were in attendance. About 20 pilots flew in and camped out for the weekend, some traveling from as far as Calgary, Alberta, Canada.
"A lot of the folks that make this event happen are locals that volunteer their time. We have at least 40 of them here this weekend," President of the Beechcraft Heritage Museum, Charles Parish, said.
The schedule of events offered guests various museum tours, round table discussions, catered dinners and special guest speakers including past Beechcraft company executives. Historians were also present to tell the story of Mr. Beech, the founder of Beechcraft Aviation Company.
On display at the "party" last weekend were 12 Staggerwing planes. "Those are rare," Parish said. "There are only 40 Staggerwings flying licensed by the FFA in the world."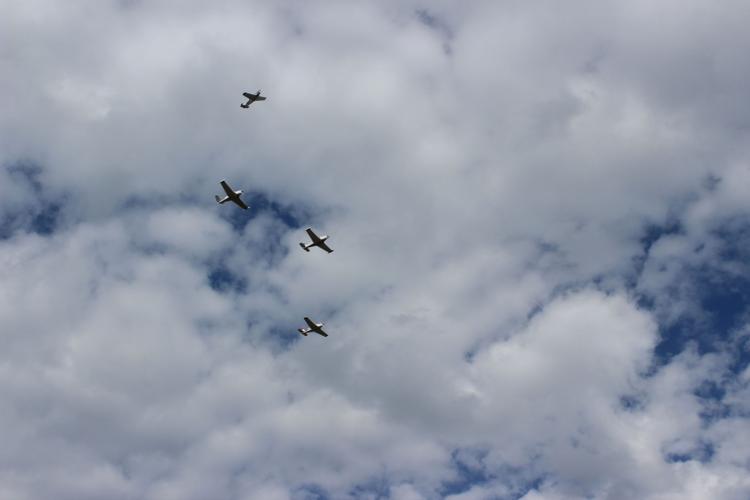 A special missing man formation was orchestrated on Friday afternoon. The aerial salute was in honor of Perrin Young, a founding life member of Beechcraft Museum.
 Young's wife, Debra, was present at the event, and made sure Young's own plane, a F33A Bonanza, was in the formation as the planes flew west to symbolize the missing man. Young's ashes were in the plane as well. "He flew his last flight today," Young's wife, Debra, said at the event. "I can't think of anything that would honor him more than this."
The pilots that participated in the formation were Greg Stratz, Lee Wenninger, Joe Sasser, Ritchie Jones, Vince Murray and Bob Siegfried. Glen Wimbish, one of Young's friends, served as head formation pilot and brought all of the men listed together to honor Young. They all flew Beechcraft planes.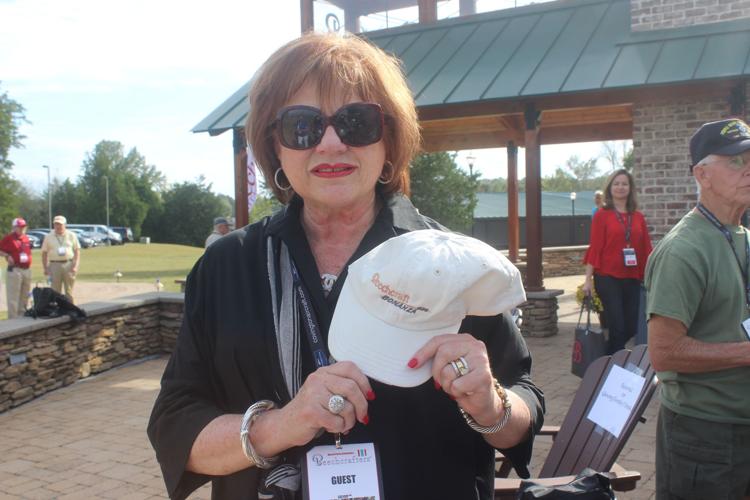 Debra Young was holding a hat with Beechcraft's logo on it, explaining that it was one of Young's favorite possessions, and one of the last things he asked her to bring him in the hospital before he passed away back in May. The hat is worn at the brim, from tipping his hat at ladies when he passed them. "He was the last of the Southern gentlemen," Young said. "He never missed an opportunity to show respect."