Coffee County was recently featured in The Tennessee County News for its work with bringing broadband services to a locate community.
During the end of the Budget and Finance meeting Jan. 7, committee member Bobby Bryan brought to the committees attention of the county being featured for its economic community effort in Pocahontas of broadband with Ben Lomand Connects.
The article is a part of the Community and Rural Development Best Practice Series run by the Tennessee Department of Economic and Community Development (TNECD).  Tennessee County News is published by the Tennessee County Services Association.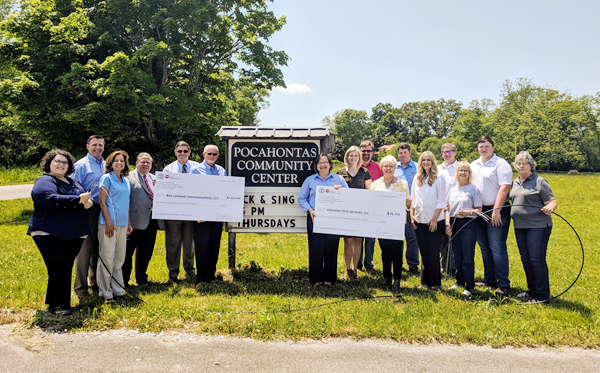 TNECD Project Consultant Dr. Bridget Jones talked about the community Pocahontas, which is 15 miles northeast of Manchester, and how the lack of high-speed broadband affected the community's access to education, agriculture and entertainment.
That was until Ben Lomand Connections offered to provide service.
Ben Lomand was founded in 1954 and serves Coffee, Cumberland, Grundy, Warren and White County, providing fiber broadband connections. In 1999, Ben Lomand Connections became the first Competitive Local Exchange Carrier owned and operated in Tennessee. By 2017, it was serving 20,351 broadband customers.
Coffee County Commission member Bobby Bryan said "[Tennessee County News] used Coffee County as an example. They highlight the county has done positive things and utilized grants and other avenues that might benefit other counties to look at. So they highlighted Coffee County for this."
In 2017, Coffee County officials and Ben Lomand worked together to create a project to bring in broadband fiber service to the Pocahontas community, covering over 20 sq. miles and giving 1,100 people who didn't have broadband access.
The project was able to meet the qualifications to receive the TNECD Broadband Accessibility Grant and USDA Rural Development Community Connect Grant with both grants being over $1 million each.
Bryan said along with the grants, Ben Lomand put in matching funds as well. 
"It was a way that Coffee County did a project that was a costly project at minimal cost to our tax payers by utilizing grants and utilizing the relationship of a utility like Ben Lomand," said Bryan as he praised Ben Lomand for their partnership and efforts in helping the county to meet the criteria for the grants.