After facing criticism from the cosmetology community and others, State Sen. Janice Bowling (R-Tullahoma) has moved a controversial bill on occupational licensure into a general subcommittee, "effectively killing the legislation."
The bill in question, SB1914 and its counterpart in the House of Representatives, HB1945, would have waived the licensure requirements for more than 25 different occupations, including cosmetologists, contractors, tattoo and body piercing artists among many others, so long as the persons performing and receiving the work entered into a written agreement.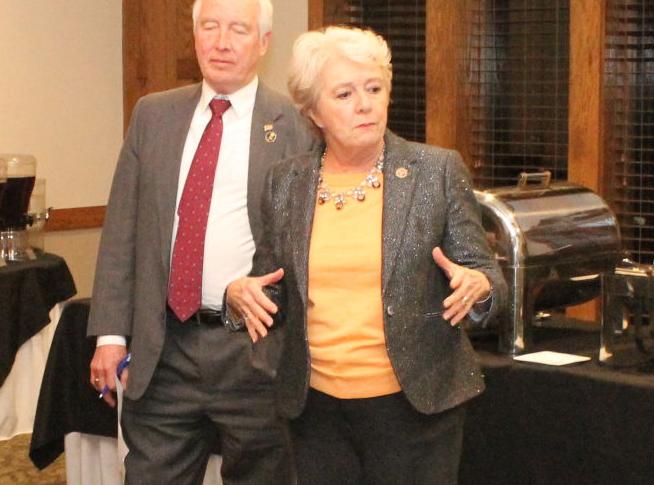 That agreement would waive the license, registration or certificate normally required by state statute, as well as "any liability action the customer may acquire against" that person.
There was an exemption for any action brought for "intentional, willful or malicious conduct," still listed in the bill.
According to the text of the bill, the written agreement must acknowledge that the customer is aware that the person would not be licensed, registered or certified for the work they were being asked to perform. It must also acknowledge the customer "releases the person performing the work from all liability that may arise from the person's performance of the work," except for "intentional, willful or malicious conduct."
Bowling released a statement Friday afternoon on the matter, stating she never intended to pass the bill "in its current form."
Rather, she said, she wanted to "use it as a vehicle" later in the legislative session to "address any specific needs by opening up sections of Tennessee law dealing with occupational licensure."
"It was never my intention to run the bill in its current form," she said in the statement. "An amendment would have been necessary to significantly change its scope."
Due to "a lot of misinformation and confusion" about the legislation from what she called "well-intentioned people," Bowling made the decision to move the legislation to a general subcommittee "where it will not be acted upon," which effectively kills the bill's progress.