The Tullahoma community is in mourning after the unexpected death of recent high school graduate Brennan Buckner over the weekend.
Brennan graduated from Tullahoma High School last month during the drive-through commencement ceremony held in Wilkins Stadium.
While a Wildcat, Brennan was involved in a number of activities, including the Criminal Justice Club under former criminal justice teacher Jason Kennedy.
Kennedy called Brennan "a great kid" with aspirations to serve others.
"Brennan was a great student, and over the past couple of years we built a friendship," he said. "We would discuss his future goals of going to the military and then pursuing a career in the medical field."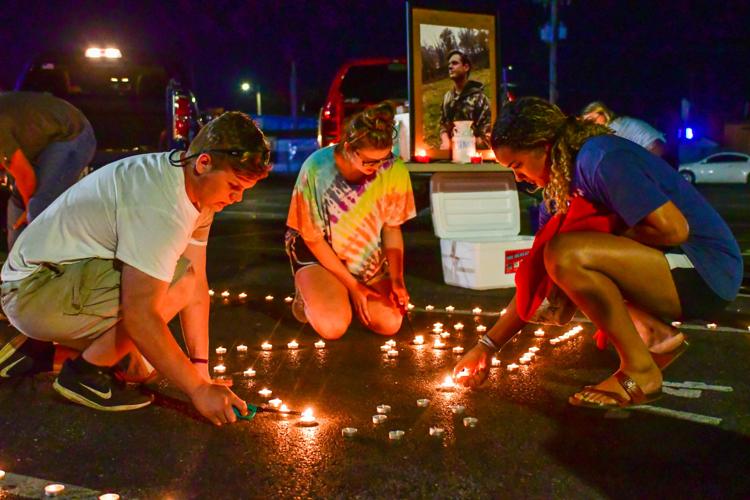 Kennedy said Brennan was instrumental in helping the Criminal Justice Club become successful at a competition last fall.
"Brennan gave 100 percent when practicing for the competitions," Kennedy added. "He also received a Skills USA stole from the criminal justice program because of his outstanding work ethic and academics in the criminal just program. Brennan was also a leader in my class."
Friends of Brennan's held a special candlelight vigil in the Tullahoma High School parking lot at what was Brennan's former parking space.
Scores of those who knew him gathered to remember Brennan and honor his memory.
Kennedy was one of those in attendance. He said it was "great" to see how many of Brennan's fellow students and other community members come together to show just how loved Brennan was in Tullahoma.
"Brennan will be missed by many," Kennedy said.
Brennan also played soccer starting his sophomore year at THS.
According to THS Head Soccer Coach Richie Chadwick, it wasn't until the nearly start of the 2018 season when Brennan approached him about playing.
"He comes and sees me right before spring break that year and is like, 'Coach, I'm interested in playing,'" Chadwick said. "I had kind of known that he was interested, but he just came by nonchalantly and asked if he could come out and try out. He was so coachable, raw and had no fear."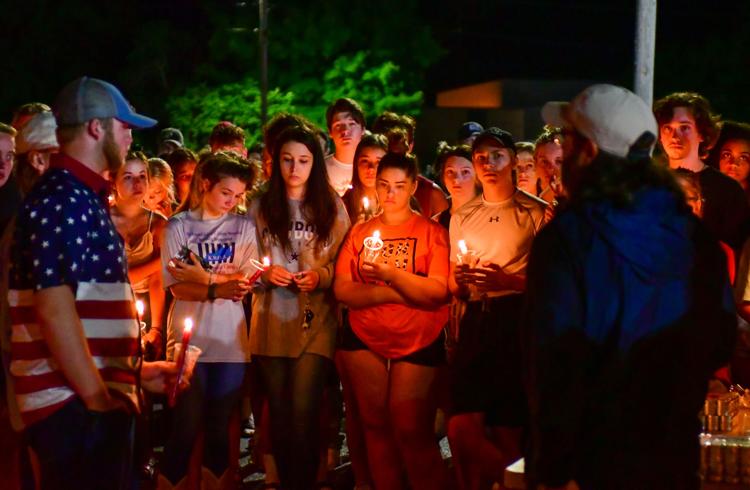 During his sophomore season, Brennan started on the junior varsity team. As a junior, he moved up the varsity level and was projected to be a starter his senior season before COVID-19 forced the cancellation of the season.
"As he got older, his technical game got better," Chadwick said. "Brennan was always a great defender. He knew how to close down. He knew how to win the ball."
Chadwick also noted that one thing that he admired about Brennan was his desire to continuously get better. When he first started playing soccer, the Wildcats coach said Brennan would consistently ask questions on how to be more successful on the field.
"He didn't want to play just because physically he knew that he could do it," Chadwick said. "Brennan wanted to learn more about the game. He would shoot me text messages or emails asking what areas he could get better in. The stride between his sophomore and junior season was tremendous."
During the 2017 soccer season, the No. 8 jersey was left vacant at the varsity level, in honor of football player Eli Grow, who died in a car accident in April 2016. That remained until 2019, when Brennan asked if he could wear the jersey.
"It had to be a special person who wore that No. 8 jersey. Moving into Brennan's junior season, he wanted to keep the same jersey number that he wore in junior varsity," Chadwick said. "I asked him if he knew the background and he told me about how his family was close to Eli. "I told him that he worked hard just like Eli and that he was a competitor, so the No. 8 jersey was his. Brennan had those same traits that Eli did, where he played with no fear, was so physical, but yet was always respectful. That's just the way that he was, he was full-throttle." 
Several of Brennan's classmates spoke highly of him, including Kenzie Lenderman, who was a friend and graduated alongside him last month.
"Brennan really did light up any room that he was in," Kenzie said. "Brennan was the type of person who understood people. At school everyone knows there are 'groups,' but he didn't have a certain group. Brennan was friends with everyone. Brennan was the type to make your day go from bad to good in a matter of seconds. A lot of people have said he was the life of the party, and there is no doubt about that."
While he was described as friendly, Kenzie also wanted to point out that he was driven, determined and had his future planned out. On top of that, she added that his faith was strong.
"Ever since I can remember, Brennan told me he wanted to do two things: Go into the service and go into the medical field," Kenzie said. "He was so passionate about both. He was also the guy that would be there for you and help you with your relationship with Christ. Brennan was so loved by many. Brennan was someone you could always count on no matter the circumstances."
Tullahoma Police Department is currently investigating the circumstances surrounding his death.