The Tullahoma Area Chamber of Commerce (TACC) is coming out of quarantine just in time for their annual Chamber Classic golf tournament on June 5 at Lakewood Golf and Country Club. The event is sponsored by First Vision Bank.
There 25 team limit caused the event to sell out two weeks before the tournament. The four person scramble cost was $400 per team.
Precautions are being taken given the ongoing pandemic and CDC protocols will be followed.
"Due to the COVID-19 pandemic and our concerns for the safety of everyone competing, we have limited the number of teams that can participate, and are putting each player in their own cart to encourage social distancing," TACC executive director Hope Sartain said. "We want to thank all of our sponsors for making this possible."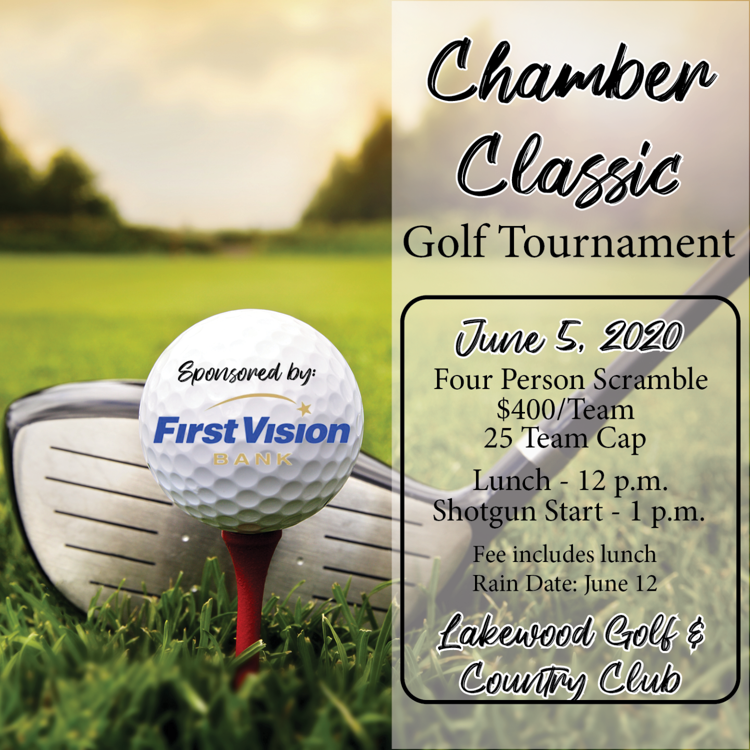 Prizes for "straightest drive" and "longest drive" as well as gift certificates to the pro shop will be given out during the event.
Lunch begins at noon followed by a shotgun start at 1 p.m. The rain date for the event is June 12.
"TACC is thrilled to be able to put this event together. It is a great opportunity for people to get out of the house and enjoy a beautiful day at Lakewood Golf & Country Club. We are keeping everyone's health and safety top of mind and are working closely with the staff at LGCC to ensure everyone has a safe and pleasant experience," Sartain said.