The sun was shining and the clouds were plentiful on Saturday morning when about a dozen volunteers trekked out along Rock Creek for a cleanup mission. Armed with trash bags, gloves and grabbing sticks, people from Tullahoma and Manchester alike strolled through Frazier McEwen Park along the banks of the creek to keep things a little cleaner.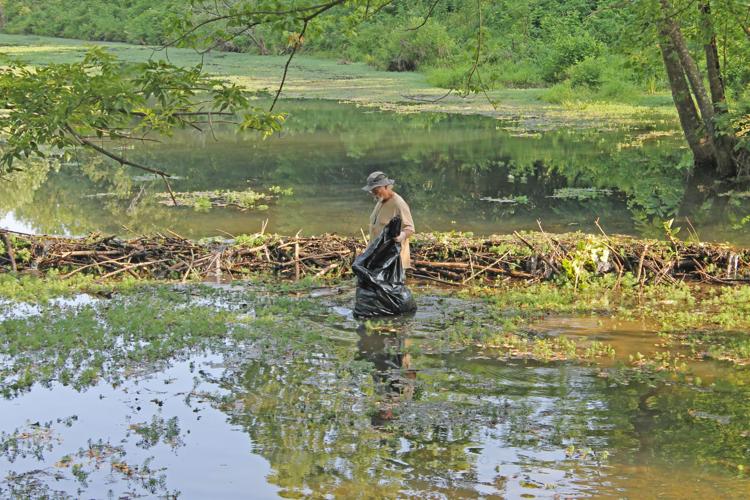 Coordinated by Tullahoma Alderman Robin Dunn, the Rock Creek Cleanup Day was a morning dedicated to taking care of the main waterway through Tullahoma.
"We are here," Dunn said Saturday morning, "to clean up Rock Creek. We're trying to show Rock Creek some love this morning."
As the city liaison for the Go Green! Tullahoma committee, Dunn has a passion for taking care of the environment and keeping Tullahoma clean and green.
The idea was first broached by Dunn and the Go Green group back in early April, while plans were being finalized for the city's second annual Earth Day Celebration.
"It's the main waterway that runs through the city, and it's important to keep it as clean as possible for a number of reasons," Dunn said of the cleanup effort.
"One, of course, is just the look," she said. "No one wants to see trash in the creek."
Aesthetically speaking, Dunn said, if visitors to the town see trash littering the banks of the creek, it doesn't reflect well upon the town.
Another reason to clean up the creek areas is to keep the habitat same for those creatures that call the creek home.
"Another is safety for the animals that use this creek," Dunn said. "The wildlife … to have to be subjected to that [trash] is dangerous for them."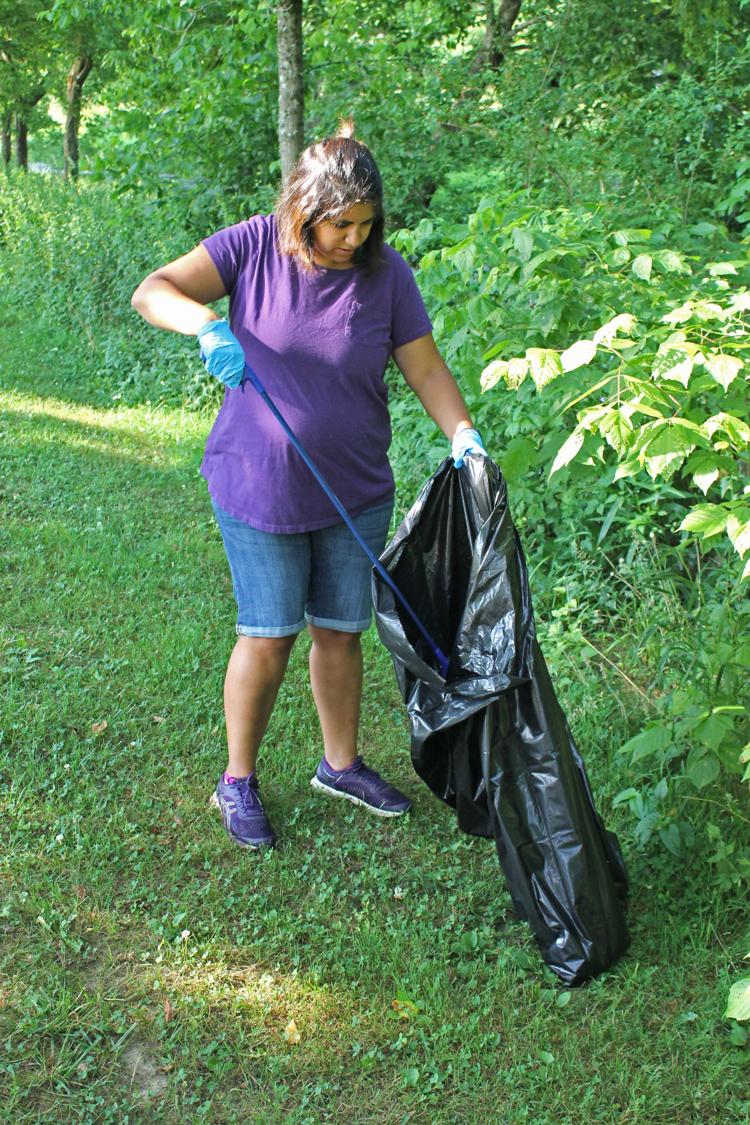 A third and final reason Dunn cited for clearing out the trash from the creek is a safety concern for all Tullahoma residents.
"Also, if we've got trash in the creek, it can serve as a danger from flooding as well," she said. "Keeping that out of the system can keep out town safer and less likely to flood."
Some volunteers, like Bob Bates, even waded through the creek itself, snagging pieces of garbage that had gotten stuck near the banks of the creek. He spent the morning waist-deep in the creek clearing out not only trash, but culling wayward vines from the bridge area near Cascade Park and D.W. Wilson Community Center.
By the time the morning's trash roundup was completed, volunteers had managed to collect five large garbage bags worth of debris and trash, which Dunn was excited to see.