Coffee County Sheriff's Department has partnered with Summit Food Service, which is the new company providing kitchen services at the jail. Summit took over kitchen operations at the facility on June 15.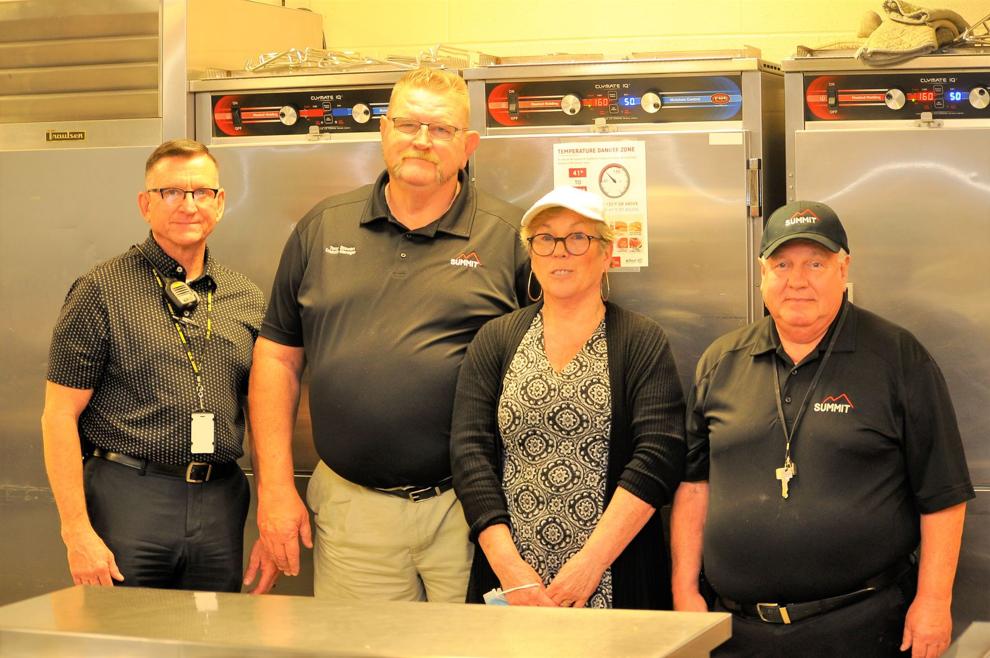 On June 9, Coffee County Commission approved the new contract between the county and Summit. The agreement was negotiated by Coffee County Purchasing Agent Melissa Burton,
"Summit took over Monday (June 15)," said Coffee County Sheriff's Department Deputy Chief Frank Watkins, adding that the county purchasing agent signed a contract with the company.
"We bid it out at the beginning of the year and three companies submitted, but Summit offered the best pricing," Watkins said.
The sheriff's department will see significant savings, said Watkins.
The pricing is based on average daily inmate population. Based on a population average of 380 inmates – which is much higher than the current population – prior to Summit taking over operations, the sheriff's department paid $1.55 per meal. Estimates based on the same population average, with Summit handling the kitchen operations at the jail, show that the cost per meal will be $1.05, according to Watkins.
Previously, the kitchen workers were employees of the sheriff's department, and they were hired specifically for the positions in the kitchen. One of the most important aspects of the new contract is that the transition has ensured all workers would keep their jobs, said Watkins.
"Now, that staff will be employed by Summit," he said. "Summit hired the same people that were working for us. That was one of the things we put in the contract to make sure they wouldn't lose their jobs. We have three full-time employees and one part-time employee."
This is a much better deal for the county, said Watkins
"We are saving 50 cents per meal," he said. "The company has a better buying power and a purchasing network which allows them to pass on the savings to us." 
Jail Administrator David Barrera said the transition to Summit has been smooth and a great benefit to the jail.
Summit is one of the nation's largest corrections-focused service providers, serving all sizes and types of correctional facilities, including some of the largest metropolitan correctional facilities in the country, according to summitfoodservice.com.