After more than 20 years of service to Coffee County voters, Administrator of Elections Vernita Davis will retire in December.
 "I have been with the elections commission since February of 1995," Davis said. "I started as a deputy and I took over the administrator position in 2011."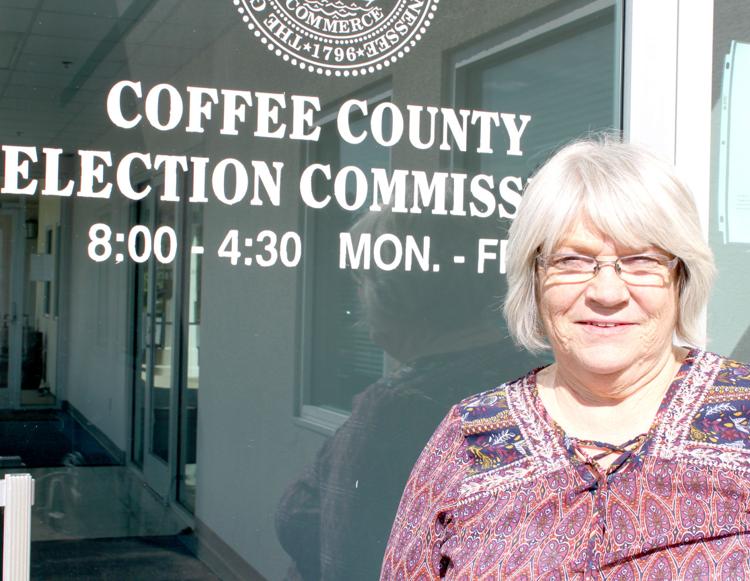 Davis, who worked at the Walmart Photo Center before joining the elections office, said some people don't realize how many duties the administrator of elections has.
"When I quit working for Walmart, people would come to me and say, 'Why did you give up a full-time job for a one-day-a-year job?'" Davis said. "Some people think that elections just happen, but it's not that way."
The administrator is responsible for daily operations of the office.
"As an administrator, I oversee the elections and hire the office staff," she said. "I prepare the budget, present it to the election commission, and then present it to the budget and finance commission. I have to make sure that our reports go to the state in a timely matter.
"Election work is very detail-oriented," Davis said. "I have to make sure every detail gets done the way it's supposed to get done. Our reports have a deadline, so we have to make sure we meet that deadline."
Making sure the process is fair is also part of her job, she said.
"It's important to me that everyone is treated fairly and everyone is treated alike," she said.
Other tasks of the administrator, according to the County Technical Assistance Service, include maintenance of voter registration files and other required records; instruction of poll workers; preparation of notices for publication; preparation and maintenance of all fiscal records; promotion of the electoral process; attendance at educational seminars; knowledge of current laws pertaining to the electoral process; preparation of a plan for placing precinct voting locations and presentation of such plan to the election commission for approval; and, upon request, assisting with re-districting.
'It takes a village to hold an election'
Davis said one of her favorite aspects of the job is getting to know the community.
"There are a lot of wonderful people that live in Coffee County," she said. "I love meeting new people and making new friends. Just about every day, you could meet someone you didn't know, and then the next week you could see them and they are your friend."
At it wasn't just the community at large that Davis enjoyed getting to know.
 "I love working with my poll workers," she said. "We have about 175 poll workers for each election. I am very appreciative of them; they are really wonderful people. If it wasn't for my poll workers, I could not hold elections because it takes a village to hold an election."
Trying to accommodate everyone
"My job is to let everybody vote," she said. And to that end, Davis has tried to accommodate everyone. But, she said, there are limits to what is allowed and some voters have tried to push them.
"A few elections back, during early voting, a man came in with a snake wrapped around his neck," she said. "I asked him to please put his snake in the car and then come back and vote."
"He told me that as long as we don't serve food, he could have his snake in here," Davis said. "I told him to put the snake inside his shirt, so that no one would see it, and then go ahead and vote. And then he could immediately leave as soon as he voted."
After he voted, Davis said, he took the snake out of his shirt. Then he left.
A couple days later, when Davis shared the story with a friend who worked at the sheriff's department, he advised her what to do if that happened again.
"[He] told me to ask the people one time very nicely to take the snake outside and then, if they don't, call 911 to take the snake away," Davis said.
Davis now has a sign prohibiting reptiles at the elections department.
During her years with the office, Davis said she has never seen voter fraud. In fact, she said, there has only been one questionable incident.
"We had one man, several years ago, that was elderly, who came in and early voted, and, then, he went to the polls and voted again," she said. "But we talked with him and realized that he had just forgotten."
Dec. 30 will be Davis's last day at the office.
Welcoming the new administrator
Elected Oct. 29 as the new administrator of elections, Andy Farrar, previously the purchasing agent for the county, has already started training to take over the position.
Davis encouraged Farrar to "have a good time with the job."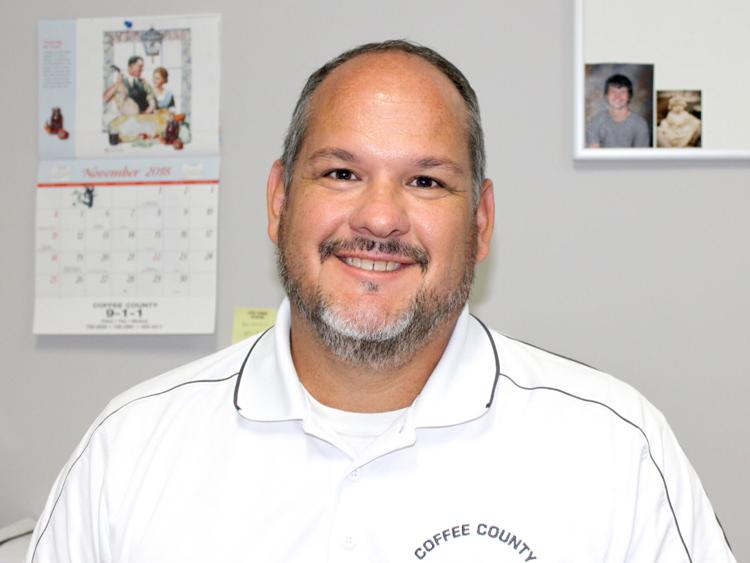 "Treat everybody respectfully," Davis said. "It doesn't matter if you live in a mansion or a shack, if you are rich or poor, if you are black or white or red or yellow, you are a voter and we are here to be a public servant for voters."
Farrar said he is "extremely honored" to be selected as the next administrator of elections.
"Mrs. Vernita Davis will be extremely hard to replace, and I would like to personally congratulate her on her many years of service and on her pending retirement," Farrar said. "I look forward to continuing to serve the citizens of Coffee County and to be able to continue the excellent work this office is known for."
Farrar also expressed gratitude to the members of the Coffee County Election Commission.
"I would like to thank the members of the election commission for giving me this opportunity," Farrar said. "I look forward to working with the election commission, Vernita, the office staff, and the poll workers during the early election period and the Nov. 6 election."