A lion has become a panther, according to Tullahoma City Schools.
TCS Superintendent John Carver announced late Tuesday evening that Dr. Woody Dillehay would take the helm at East Middle School.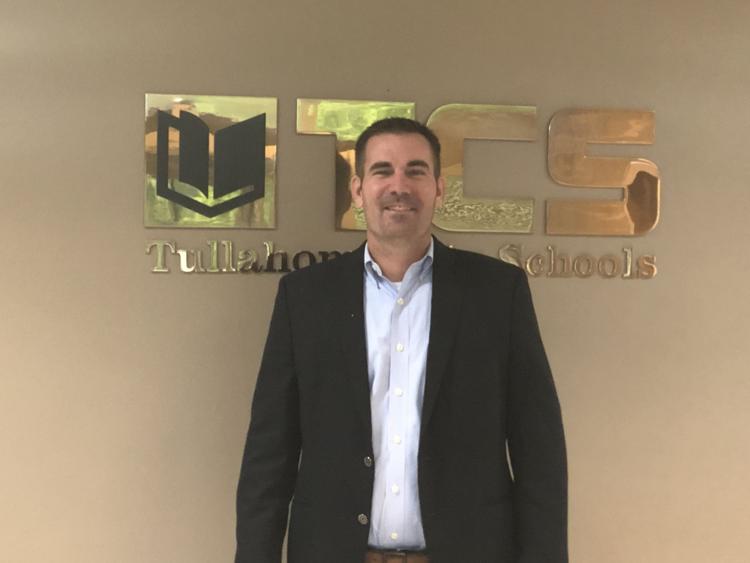 Dillehay, the former principal at Robert E. Lee Elementary School, succeeds Dr. Charles Lawson, who took the Director of Schools position at Coffee County Schools this month.
Dillehay, one of 12 applicants for the East position, was a "good fit" for the school, Carver said.
"Most of his teaching experience has been in the secondary [level]," Carver said - so allowing Dillehay to return to a position with older children seemed like the best course to take.
Additionally, Dillehay's experience at Lee has given him insight into the duties required.
"Having gone to the elementary setting, he's got four or five years of experience of being a building principal," Carver said.
Dillehay's previous experiences as teacher and administrator made him the best candidate for the position, according to Carver.
"He was a very strong candidate, and that was our reason for offering him the position," Carver said.
According to Carver, the two finalists for the position were Dillehay and Travis Moore, the current assistant principal at both East and West Middle schools. Both candidates were seen by the interviewers as qualified for the position.
"There was consensus amongst those on the interview team that both candidates were outstanding, but Dr. Dillehay would be a good fit."
When he begins his work at East, Dillehay will be responsible for continuing to "bridge the gap" between the two middle schools, according to Carver.
Carver said Lawson had been collaborating with West Middle School Principal Cindy Herrera toward the end of the 2018-2019 school year, and he expected Dillehay to continue that collaboration between the two.
Dillehay will also be tasked to work with Tullahoma High School Principal Kathy Rose to best prepare middle school students for the transition to high school.
For his part, Dillehay said he is truly "excited" about the opportunity.
"I'm looking forward to it," he said. "Most of my experience has been with older students … I'll get to work with older students again."
Taking over at East will be just the "change of pace" he's looking for, and returning to his middle school roots is an added bonus.
Dillehay said he cherished his time as a member of the Robert E. Lee Lion family.
"I've certainly enjoyed my time at Robert E. Lee," he said. "The folks there do an awesome job, and I was blessed to work with them."
Though he's moving to a different building, he will still see some of his former Lion students.
"Certainly, some of the students I'll know and others I'll get to know," he said. "I look forward to meeting them."
He also looks forward to meeting his new team of Panthers and taking on this newest challenge.
The Robert E. Lee principal position left vacant by Dillehay's move has already been posted, according to Carver.
That hiring process will continue as previous positions have, he said, with a new head at Lee announced by the end of the week.
"Our intent is to take applications until Monday … [and] to have somebody named by hopefully next Friday [July 26]."
Anyone interested in applying for the position is encouraged to visit www.tcsedu.net and click on "Employment Opportunities" under the "Human Resources" tab.