The Tullahoma Downtown Lions Club held their last meeting of the year. The club invited two special guests to their lunch meeting to present them with donations.
Chief Shasteen from Tullahoma Fire Department (TFD) and Alan Harris from American Legion Big Brothers Post 43 both received checks, TFD's going toward the department's annual toy drive and American Legion's going toward their Big Brothers program.
"We thought the best thing to do at this time of year was to donate to the fire department because they buy toys for underprivileged children," Lions Club President David Alexander said. "We also want to give back to the American Legion Big Brothers and support them as well. We are honored to be able to do this."
Both Shasteen and Harris gave speeches thanking the organization for their donations.
"Many of you know that Benny Garrett passed away earlier this year. He was the chairman of the American Legion Big Brothers for decades," Harris said while receiving the donation. "As the new commander of the American Legion, I am the new chairman for Big Brothers. We really appreciate your very generous donation."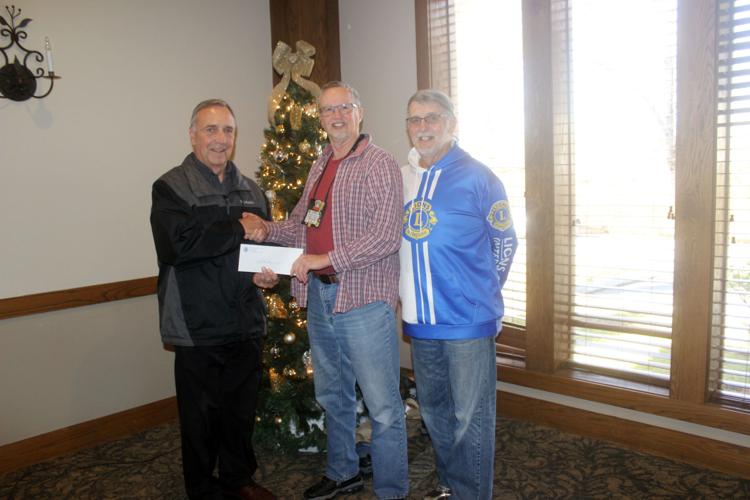 "Thank you for including us in your charity this year," Shasteen said. "It used to be called 'Toys for Tots'. I got a phone call last year from a marine sergeant in Nashville asking about our 'Toys for Tots' program. I learned that it is the registered trademark of the Marine Corps. Of course, we didn't know that. The sergeant said 'From now on, if you collect money for Toys for Tots you need to send the money to Nashville.' My reply was 'How do I get out of that?' and he responded 'Stop using that name,' so we have joined up with the Better Together group from First Christian Church. We are operating under their 501(c)(3) as the fire department toy drive. It's the same thing, just a different name.  Our donations have not slowed down at all. Tullahoma is great at giving back. We will collect around $20,000 and we will spend all of it. We have right at 500 children and 192 families that have signed up."
For more information about The Tullahoma Downtown Lions Club and all of the good they do in the community, like their Facebook page "Tullahoma Downtown Lions Club."