The skies were overcast and snow was fluttering to the ground, but the dreary weather didn't stop dozens of people from gathering to honor the mission of Dr. Martin Luther King Jr. during the annual march, sponsored by the We Care Committee.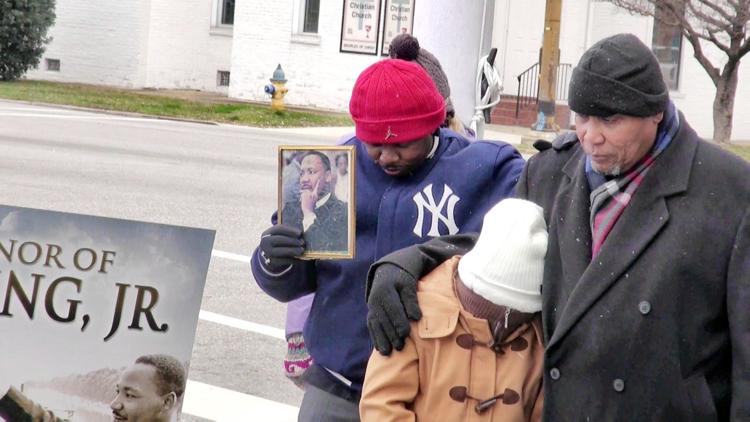 While schools were closed for the day, the committee and friends, family, city representatives and faith leaders braved the below-freezing temperatures to march from C.D. Stamps Community Center to Tullahoma City Hall and back as part of an annual tradition honoring the life and legacy of Dr. King.
According to Paul Cooley of the We Care Committee, the march has been happening for around 12 years now, in his best estimate, and is meant to remind the marchers and the community at large what Dr. King stood for during his life.
Each year the march starts at what Cooley called the epicenter of the black experience in Tullahoma.
"The significance of starting here [C.D. Stamps Community Center] is this was around the center of the black community [in Tullahoma]," Cooley said. "This was the site of the Davidson Academy School and the highway is named after the principal of that school. It was the center of things happening."
Cooley was pleased with the turnout, which saw a "good mix" of people despite the frosty conditions.
"There's a representation of everybody here," he said of the crowd.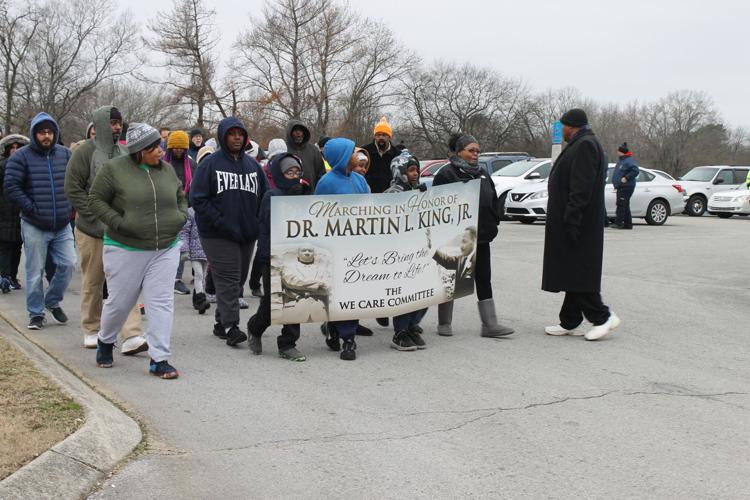 According to Cooley, having so many people from different backgrounds participate in the march each year is important, as it allows all participants to remember the struggles of the past while celebrating the present.
"We need to remember the past," Cooley said.
Cooley specifically made mention of the mounting racial tensions across the country as a subject for participants' thoughts, saying putting on marches like Monday's can help people recognizing repeating patterns.
"When we see those things that happened in the past creeping back in – these days it doesn't just include the racial tensions, but gender and other things," he said. "We've got to get along."
Being reminded of the past can help people become aware of warning signs in the future, Cooley said.
"We forget about the past many times. People don't think that these things can happen again," he added. "We need to be reminded of where we came from."
While Tullahoma hasn't experienced the same intensity as other areas of the world, the possibility for certain tensions to boil over remains; by coming together, Cooley said, there can be healing for all involved.
"I think any time you have fellowship…that's healing for the community."
A video of the march is located below.