When Tullahoma students return from fall break this year, a new face will grace the halls of the Tullahoma City Schools administration office.
According to school officials, Tullahoma High School Assistant Principal Shannon Duncan will move into the administration building as the director of student services, taking over the position of current Attendance Supervisor Kay Scoggins, who will retire later this year.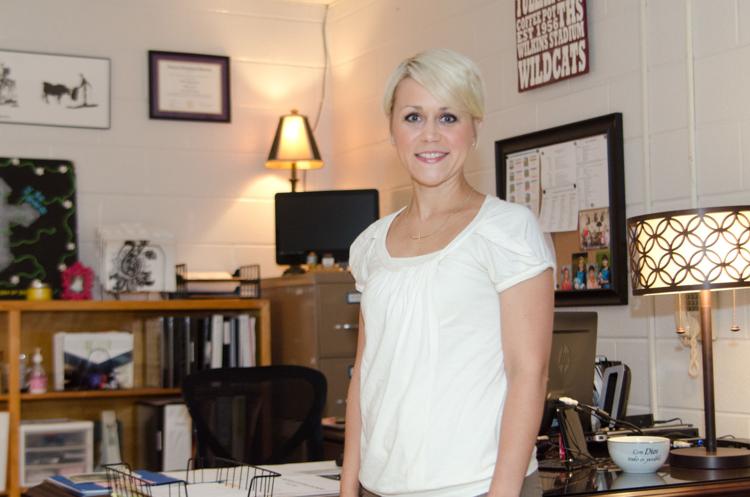 Duncan will still serve in her capacity as assistant principal until fall break, which is scheduled for Oct. 4 through 11 of this year.
According to Duncan, her new position will encompass all of Scoggins' duties, as well as include new duties more closely aligned with the district's mission statement.
"I will be assuming the responsibilities already assigned to the position regarding enrollment, attendance, truancy and state data reports," she said in an email. "Additionally, this position will now incorporate work with the system schools and counselors on the social/emotional component from the new mission statement, as well as work more cohesively with community outreach to coordinate services and resources that will help identify and overcome barriers for TCS students' success."
According to Duncan, moving into this type of position is something she's been working toward throughout her education – "The motivation, engagement, social/emotional and family/community involvement components have long been areas of interest for me," she said.
Her master's degree and doctorate involved this type of work, she said, and she's been using her current position at THS and with the Coffee County School Board to work with others.
"This revamped position allows me the opportunity to really get in and do this work in a full time, more comprehensive and coordinated way," Duncan said, adding that the move is also bittersweet.
She said the thing she'll miss the most about working at THS will be the staff and students there.
"The team at THS is a huge part of the educator I am today and the work I am able and energized to do," she said. "The students are at the center of that work."
Duncan said she often refers to "her" students and "her" girls at the high school, so she will miss those daily interactions.
"But I also know that in my new role, I will have many new opportunities to work directly to support and engage with the students and families of TCS," she said.
According to administration officials, an official search for Duncan's replacement will not be conducted until closer to the transition.