East Lincoln Elementary celebrated Eagle Pride Day on Wednesday, with all students, faculty and staff decked-out in matching T-shirts.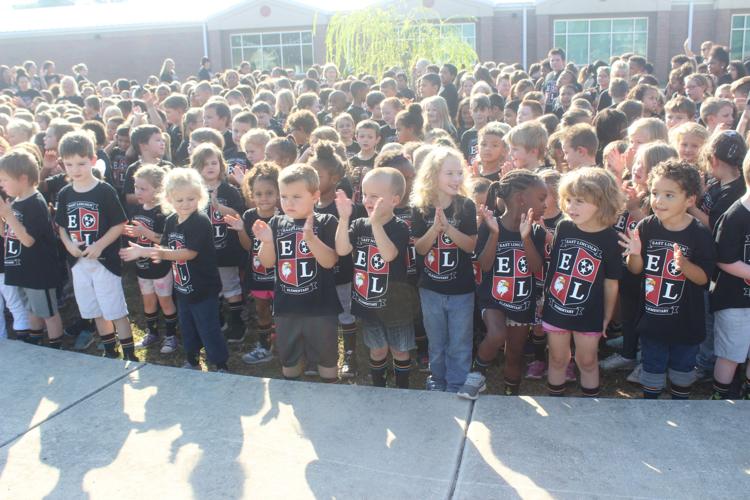 "Way back this summer, before school started, I found out that I was going to come work here and become an eagle. Mr. Hargrove showed me the school crest that he designed and I thought to myself 'This would make a great T-shirt. I want everyone at school to have one with this crest on the front,'" Sharon Nelius, East Lincoln's counselor, said.
Due to the school receiving grants from local businesses including First Vision Bank and Weichert Realtors, and a special partnership with The Sweat Shop, the whole school was able to get a T-shirt. Nelius also had a large group of individuals and parents to thank for their donations at the pride day assembly as well.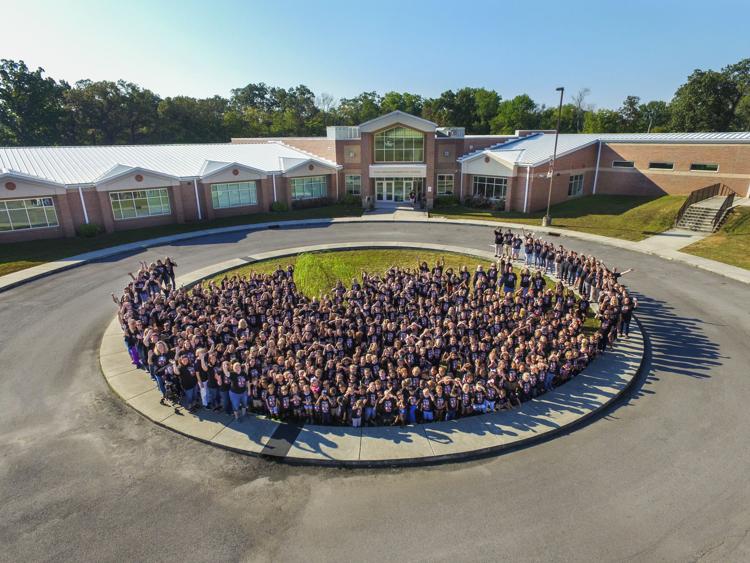 "The future of the world is in this school. Everybody has special gifts and talents that we like to call 'superpowers' here at East Lincoln," Nelius said at the assembly. "The magic happens when you decide to use your superpowers to help others in this community. How are you going to use your powers to help East Lincoln?"
THS digital art teachers Leanne McCullough and Michael Holiday were present at the assembly to take a photo of all students and faculty at the front of the school, using a drone camera.
Scott Hargrove, the current interim superintendent, happily returned to East Lincoln for the assembly, receiving a warm welcome from his students. He even came up to lead the students in their "eagle roll call" cheer to help close the assembly.