EnableComp celebrated the grand opening of their new office in Tullahoma with a ribbon cutting on Wednesday. A reception was held along with a tour of the new office.
EnableComp is a full-service complex claims-billing company that partners with hospitals all over the U.S., according to the Executive Administrator Lauren Adcock. Founded in 2000, EnableComp has approximately 240 employees at its Franklin headquarters. It processes 180,000 claims annually.
"We have two locations in Franklin, Tennessee and we just opened the Tullahoma office," Human Resources Generalist, Caley Lane, said. "We wanted to branch out into a new market, and we are so excited to be here and anticipate continuing to grow throughout Tullahoma."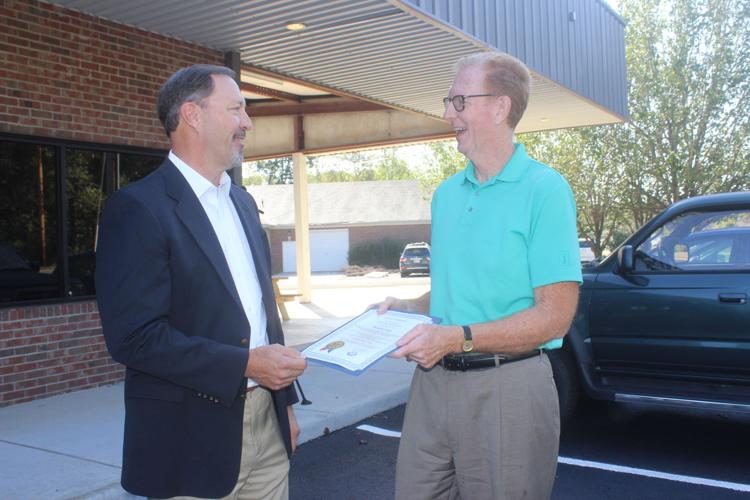 "In choosing this location, we looked at unemployment, growth potential and labor rates. A lot of factors went into it," EnableComp President and CEO David Jones said. "At the end of the day, we targeted Tullahoma. We actually eyed this city a few years ago, but the timing was not quite right. We are here now and very excited about growing and expanding into the space we have here."
EnableComp currently has 16 employees at the Tullahoma office. "We could easily have 10 more," said Jones. "Our plan is to expand into the rest of the space here and we would love to get up to 200 employees in the next few years."
Mayor Curlee was present at the ribbon cutting, presenting a certificate to Jones and his employees, declaring October 9 be considered EnableComp Day in Tullahoma.