Tullahoma City Schools has named the next principal at Bel-Aire Elementary School.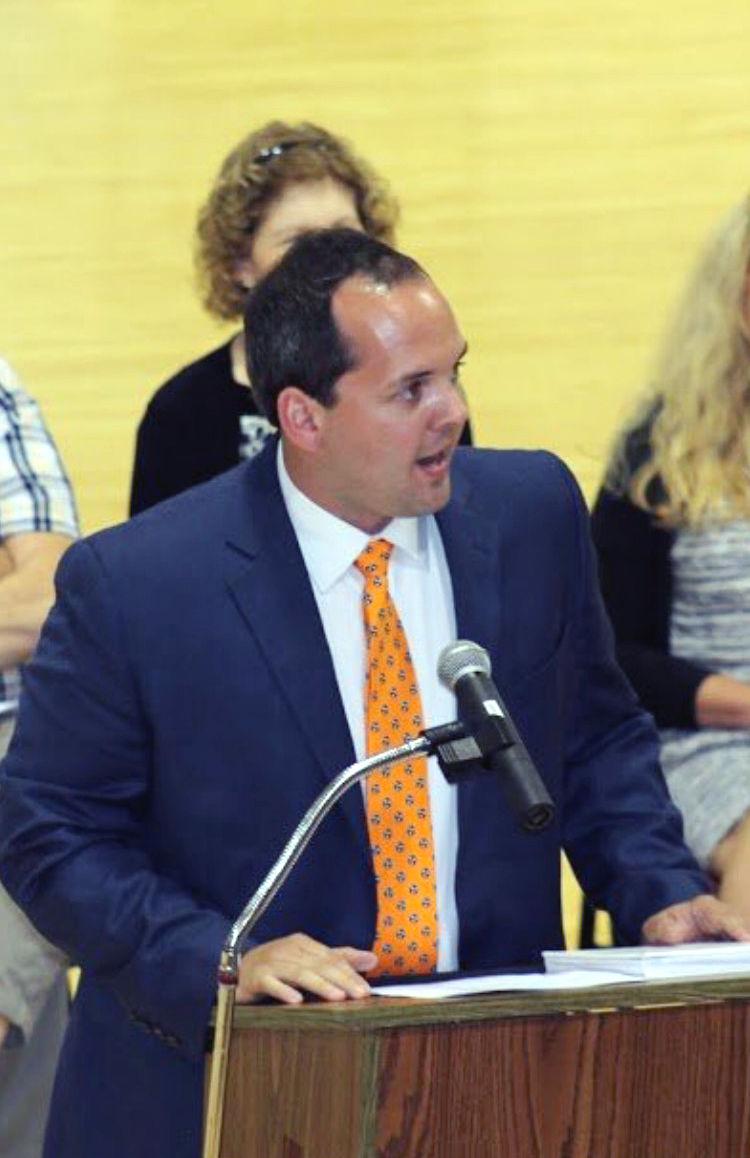 Tenured West Middle School history teacher Clint Epley has been tapped to take over the post left vacant by former Principal April Norris.
Norris was promoted to a position in the TCS administrative office in May, leaving the Bel-Aire principal spot open.
Epley said he was excited to take over at Bel-Aire and work with the Bees.
"It feels amazing," he said of getting the job. "I'm excited and can't wait to get to work."
When asked why he decided to apply for the position, Epley, who just recently received his doctorate, cited the direction of his new superintendent, as well as the school itself.
"I'm excited about the direction of our district," he said. "I know Bel-Aire has a rich history and has a lot of things going on already, and I can't wait to take it even further and work with the teachers and students and parents."
Although Epley is moving from a teaching position to an administrative post, he said he was just happy to work with children in any capacity.
"I'm passionate about helping our kids find their 'why' and what they want to do in life," he said. "I'm looking at it in the way of I'm excited to work with kids, period – no matter what age level they are. All kids have dreams. All kids have passions, and I'm excited to get with those teachers and the community around Bel-Aire and just continue supporting everyone in their direction."
When asked how he felt about taking over from Norris, Epley said he was "honored" to have the baton passed to him.
"I'm honored to come after her, because what they've already got going on at Bel-Aire is exciting to me," he said.
Epley said he's a big fan of the work Norris and her team had achieved, from the interstate Skype classroom sessions to the makerspace inside the library.
"I want to continue that and grow," he said of that hands-on work.
Having seen all the technological advances Bel-Aire had made over the last five years under Norris's leadership, Epley said it put him "in a great position to come in and learn and bet better; continue growing and do what's best for our kids."
Epley also said Norris was the first person he contacted when he found out he had gotten the job.
"We know each other," he said of Norris. "She knows what I'm about; I know what she's about."
When he officially takes over, Epley said he plans to be an advocate for the entire Bel-Aire team, not just their boss.
"I'm about supporting every teacher," he said. "I want to support our teachers and empower our teachers and learn with our teachers and help our teachers continue giving our students experiences that are going to help them develop and figure out what they want to do as they get older."
He said he wants to build relationships with his new team at Bel-Aire and be as supportive for them as his own support system is.
"I've got a great support system around me," he said. "I've got a supportive family; a supportive wife; and I've got a lot of people who have gone before me and been in the same position I'm in. I'm going to lean on my experiences and I'm going to learn with the people at Bel-Aire. We're going to grow together."
Epley, a Tullahoma native, attended Jack T. Farrar Elementary, West Middle School and graduated from Tullahoma High School. According to school officials, Epley has a Bachelor of Arts degree in History from the University of Tennessee, a Master of Education degree from UT, an Ed.S. (Educational Specialist degree) from Carson-Newman University and a Doctorate in Administration and Supervision from Carson-Newman. 
The 2019-2020 school year will commence on Thursday, Aug. 1.
For up-to-date information, follow Tullahoma City Public Schools on Facebook or on Twitter @TCSPublic. Epley can be found on Twitter @ClintEpley.