Jaime Castaneda began making decisions about his career when he was just a sophomore at a high school in Chicago.
"I was taking a computer programming class and my teacher at the time was dating a guy from a print shop. He was looking to hire someone to clean the office and breakroom and clean up after the pressmen," Castaneda said. "My teacher saw my work ethic and referred me for the job. I went over there and met the man, when he asked me if I could handle it I said 'Yeah, this is nothing.' I started that day."
Over time, Castaneda remembers paying attention to how things were flowing and functioning in the shop. "My coworkers had no problem explaining to me how they were operating these machines and why they were hitting this button or turning this knob. I learned a lot," he said. "About one year after I started, the guy in charge of the binding department, which are the final steps to a printing job, got another job in downtown Chicago that he could not turn down. He told my boss that he felt like I was ready to take his spot. When my boss offered it to me, I was a junior going into my senior year. I told him to let me give it a try it out for three months and then we would sit down and talk about my progress."
Those three weeks never came. Castaneda took the job, learned all of the machinery and rolled with it. He had another job at a laundry detergent factory and ended up quitting that job to work full-time at the print shop.
"When a machine broke down, I would take it apart and put it back together to get it working again," he said. "I graduated high school in 2003 and by the fall of that year, I was the manager of the entire print shop."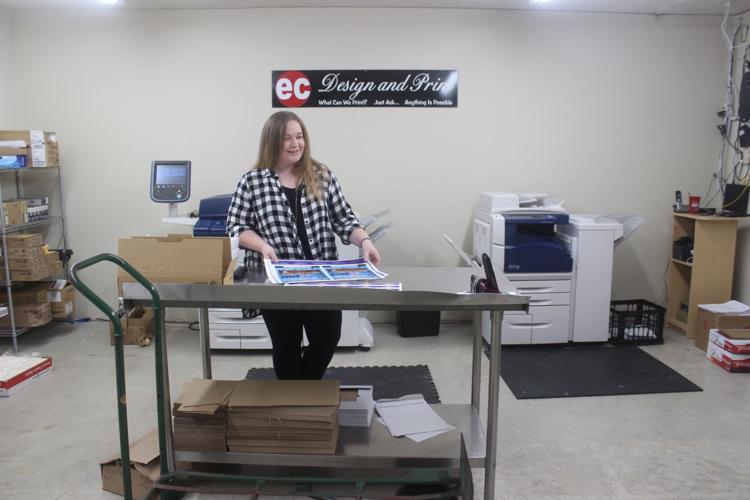 Castaneda married his wife in 2004. They had their first daughter Emily in 2005.
"I was very stuck in my ways. I was raised in the city and that was all I knew. It was my life," he said. "My in-laws started a small restaurant in Tullahoma and would always ask me to come down and manage the restaurant. I always said no because I did not see myself living in the south. I thought it was too slow and I also did not think food service management was for me."
It was not until Castaneda looked at his daughter, who was two years old at the time, and decided he did not want his daughter to go through the same school system in Chicago as he did.
"After a few days of thinking about it, I told my boss about it and his advice was that if I was thinking about it so much then I needed to do it," he said. "The next day, I went home and told my wife that I thought it was time to move to Tennessee."
Castaneda's plan was to move to Tullahoma to help his family out with their new restaurant for a maximum of five years, and slowly start his own printing business.
He managed the restaurant La Fuente for six years until it closed in 2014.
"The whole time I worked there, I started buying printers, computers, software, and machines whenever I got a deal on them just to start building my business. I reached out to my clientele from the restaurant and told them I was starting a printing business and I did small jobs that way in order to build clientele," he said.
In 2013, when he found out that the restaurant was closing, Castaneda went to city hall and got his business license, getting everything ready to go.
"When we closed, I got all of my stuff done so I could go straight into my business," he said.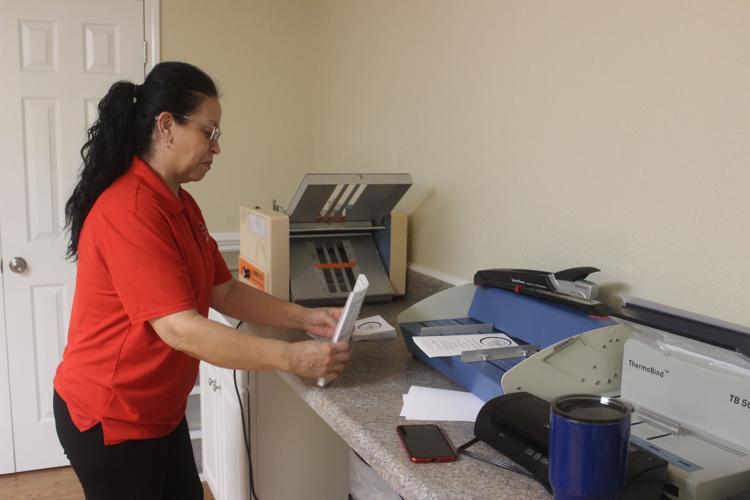 He found a 900 square-feet building on Lincoln Street in 2014 and started his print shop.
"It was tight, but that is where we started," Castaneda said. "We stayed there for almost two years and then moved to a building next door to Emil's Restaurant. I was there for another two or three years until I found our current location on Jackson Street. We moved here on December 26 of last year."
The new 4,000 square-feet facility is equipped with open floor space and three garage bays in the back. "As soon as I walked through, I knew that this was the space I needed," he said.
EC Design and Print is named after his daughter Emily. Castaneda has four children; Julissa, Arianny and Isaiah.
"Anything under the printing umbrella, EC Design and Print can do. We print paper products like business cards, brochures, flyers, letterheads, envelopes and more," he said. "Getting into the bigger stuff, we can do yard signs, banners, business signs and screen-printing."
Last year, the company started offering business branding, helping startups or small businesses with a logo in the correct colors representing their name and brand. They also lay out a plan for the business with their color scheme, fonts they should use, with a lot of examples of business cards, envelopes and more with their logo on it.
"I am a big believer in helping the small businesses because that is how I started out," Castaneda said. If you don't have someone to guide you through it, you just kind of throw stuff together and roll with it. It makes it more difficult for customers to connect with you when your brand is not consistent. We even suggest what the right promotional items may be depending on what business we are working with."
"We also started offering website design in September of last year. We can look at the traffic on a business's website and look at where the most traffic comes from. That service is still fairly new and we are learning as we offer it. Never in my wildest dreams did I think I would be offering online things like this because I am so used to paper. The staff I have here is great and it is true that teamwork makes the dream work," he said.
Currently, Castaneda has three employees. "Jason is my designer, McLain is my website guy and Tori runs the printing side of the business," he said. "My team is so great that if a customer comes in and asks us to do something that we have never done before, I will never say no to them. Even if I do not know, I'll do some research and try to get it done. If I know for sure that we cannot do it, I can refer them to another company that I know can do it."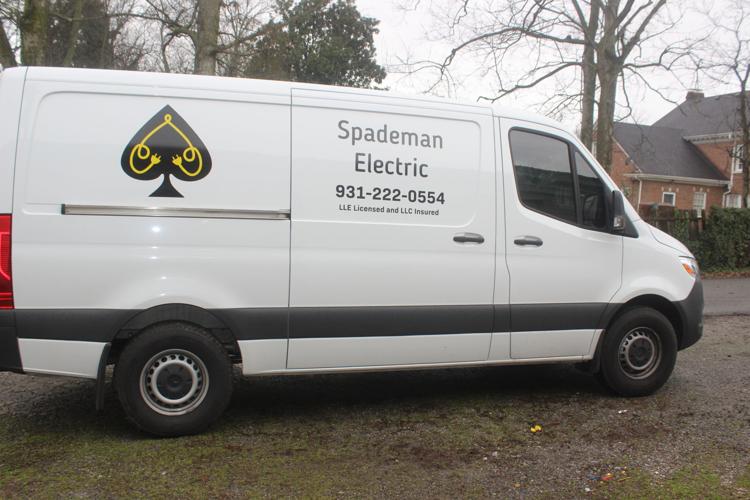 "Each printing business here has its own specialty and I'm a firm believer that our competition should not be a competition, it should be a tool," he said. "That is why I am big on referrals. If I cannot do a certain project for a customer, I want to work together and make the client happy."
"We have sources that we can send things to do get things printed when it comes to acrylic printing and things like that," he said.
EC Design and Print has done work with businesses in Georgia, Kentucky, Alabama and Illinois.
For more information about the shop, visit their Facebook page "ec design and print," their website www.ecdesignandprint.com or call 563-7637.
EC Design and Print is located at 509 N. Jackson St. Ste. A.