Tullahoma's hometown spirit ended 2019 on a high note, thanks to the magazine Whisky Advocate.
According to Cascade Hollow Distilling Company officials, George Dickel Bottled in Bond was named the 2019 Whisky of the Year by Whisky Advocate.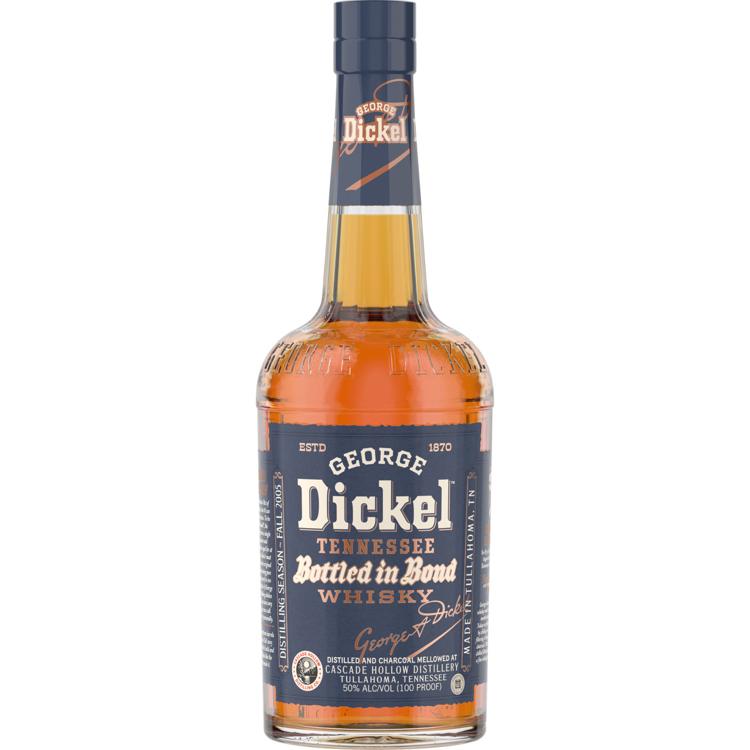 The magazine noted that not only is the spirit a "high quality whisky," it's also a great deal for whisky lovers at just $35.99 for a 750mL bottle.
Bottled in Bond debuted in May and was General Manager and Distiller Nicole Austin's first innovation since joining the company in 2018.
"We've been overwhelmed by the positive reception George Dickel Bottle in Bond has received since launch," Austin said. "Major thanks to Whisky Advocate for this incredible recognition. I feel extremely fortunate and inspired to work at a special place like Cascade Hollow with such a talented team who had a hand in making this whisky. Cascade Hollow Distilling Co. is committee to producing quality whisky at a great value and I'm excited to continue experimenting with the beautiful whisky we have in the Hollow."
George Dickel Bottled in Bond is a limited release 13-year-old whisky. At 100-proof (50% alcohol by volume), the whisky offers a bold and assertive profile with a well-balanced finish, highlighted by tastes of light honey, tropical fruit, warm spices and a touch of leather.
The batch comes from barrels that were maturing since the fall of 2005 and follows the spirit of authenticity that other bottled in bond whisky varieties do, according to distillery officials.
"The Bottled in Bond Act of 1897 was enacted in order to help guarantee a spirit's authenticity and level of quality," officials said. "In today's world where consumers are craving more and more transparency, Bottled in Bond spirits are starting to make a resurgence."
The fact that a Tennessee whisky skyrocketed to the top of all possible whisky varieties is an achievement in and of itself, according to whisky aficionados.
"At the start of 2019, a Tennessee whisky would have been considered a long shot to be named Whisky Advocate's Whisky of the Year, but this Dickel came barreling form behind with the poise and power to impress our blind tasting panel," Whisky Advocate Executive Editor Jeffrey Lindenmuth said. "All whisky lovers have reason to applaud George Dickel on hitting its stride."
In addition to the "Whisky of the Year" nod, George Dickel Bottled in Bond also earned a score of 95 out of 100 and the designation of "Best Buy" from Wine Enthusiast Magazine earlier in 2019. The whisky also took home a gold medal this spring at the San Francisco Spirits Competition.
According to Cadcade Hollow officials, the best way to enjoy George Dickel Bottled in Bond is as it was intended: a straight sippin' whisky. However, the spirit can also be enjoyed on the rocks to realize its full flavor profile or as the backbone to cocktails such as the Old Fashioned or Manhattan.
For more information on how to enjoy George Dickel whisky varieties responsibly, visit www.georgedickel.com.