Dreaming of a white Christmas is common this time of year, but imagine, instead, dreaming of Christmas ghosts showing up to tell what the past, present and future look like. Everyone at South Jackson Civic Center has been thinking just that in preparation of their upcoming production of "A Christmas Carol," opening on Thursday, Dec. 12.
"A Christmas Carol" follows the story of an old, bitter man by the name of Ebenezer Scrooge who pushes everyone in his life away until one night when he is visited by the ghosts of Christmas past, present and future.
Director Erik Petersen II has been working with his team to make sure the play goes off without a hitch. Auditions were held at the end of August and rehearsals began during the first week of September.
"I sit on the board here at South Jackson as the chairman of the theatre series, meaning that in addition to overseeing the series as whole, I also chair the play-finding committee," Peterson said. "We get together and pick shows for each season and assign directors for each one."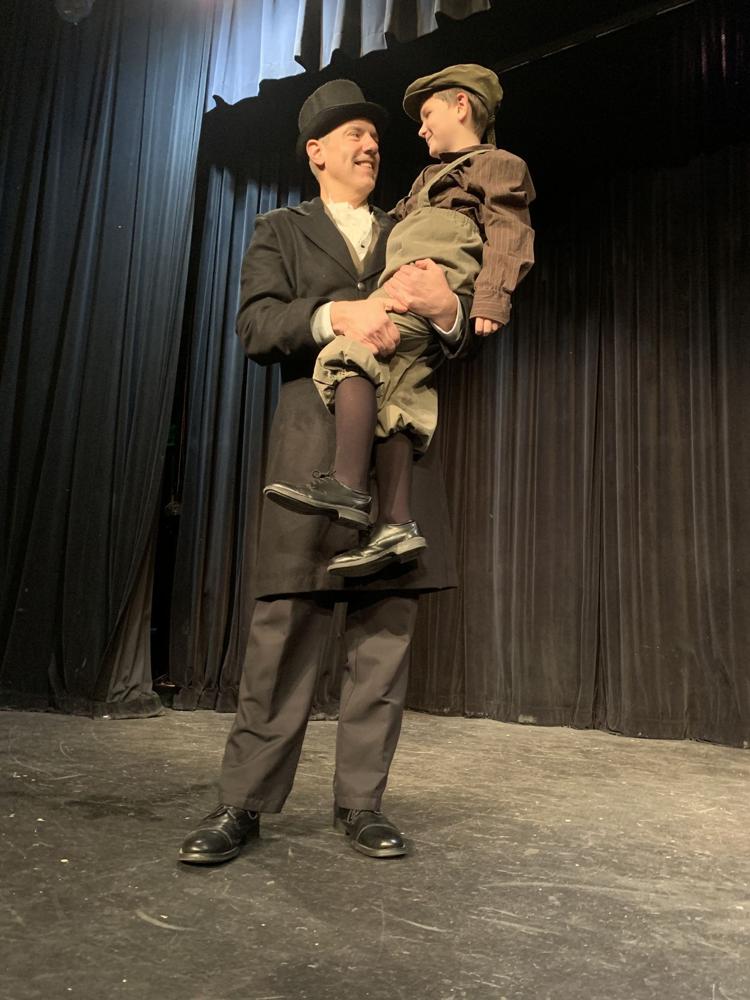 "This is a show that I have wanted to direct since I was a kid. I remember my family always finding somewhere to go see A Christmas Carol every year," Petersen said. "When it came up and it was a good time to do the show, I basically put my foot down and said 'I want to do it.'"
The cast includes Frank Wonder as Scrooge, Nathan Lowry as Bob Cratchit, Alyssa Denney as Mrs. Cratchit, Violet Hendricks as Gillian Cratchit, Elizabeth Womack as Miranda Cratchit, Luke Yates as Peter Cratchit, Alyson Newsom and Karalee Lawrence as Martha Cratchit, Maddy Wiley as Belinda Cratchit and Gaven Good as Tiny Tim.
"The show in general cuts to the heart of Christmas in general and it does a really good job of washing away the consumerism aspect and instead focuses on family, being there for each other and being kind to one another," Peterson said. "That message is universal. It's not Christian or Jewish. It's about being kind and having a positive outlook on life. Everyone can relate to this show."
"I am always amazed at the level of support that I get when I do a show at this center. There are over 57 people who volunteer their time and work their butts off to make this show happen," Peterson said. "We have amazing people who work behind the scenes and never get any credit, and they allow me to do what I do. I always want to make sure I shine light on the people who deserve it. They seem to never get their minute in the spotlight. I try to make sure they do."
The show will run Dec. 12-14 at 7 p.m. as well as on Sunday, Dec. 15 at 2:30 p.m. Buy tickets online at www.southjackson.org or call the office at 455-5321. Prices are $15 for adults and $13 for students ahead of time and $17 and $15 at the door.