Local residents came out in droves to tour the original 1937 DC-3 Flagship Detroit on Saturday, June 1, at the Tullahoma Municipal Airport.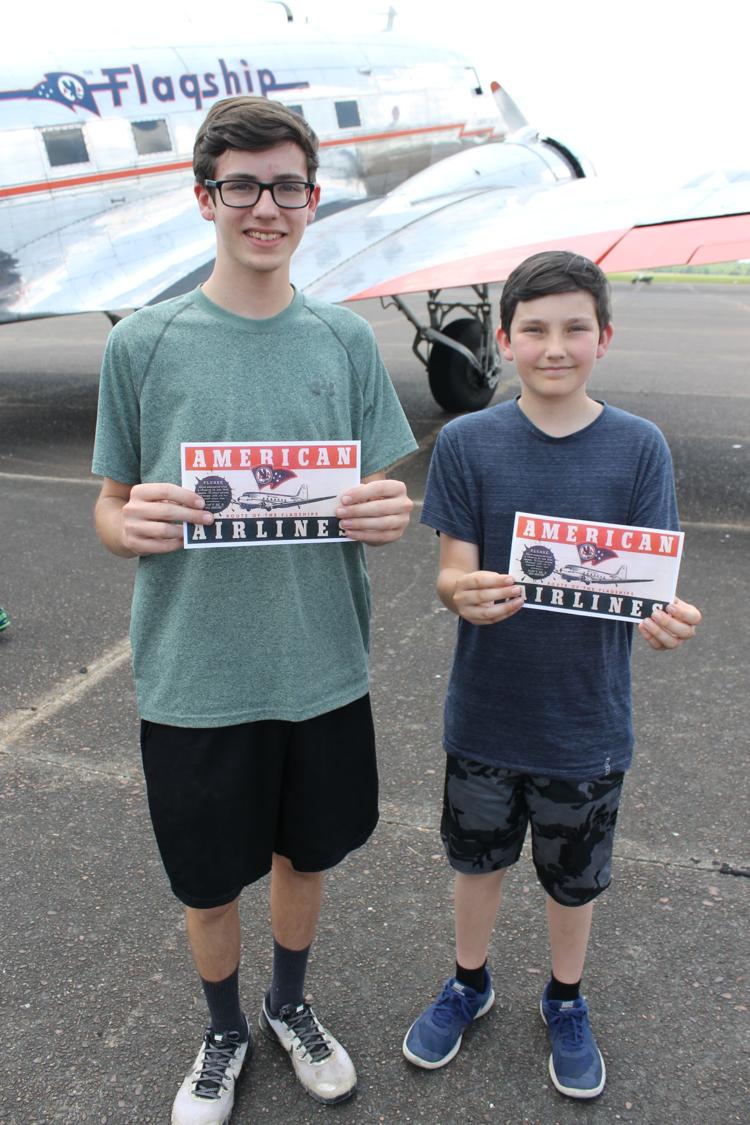 According to Capt. Blake Butler with the Flagship Detroit Foundation, he and his foundation friends estimated "300 or so" people came out to the airport to take a tour of their prized aircraft.
From noon until 6 p.m. Saturday, June 1, the Flagship Detroit was posted at the airport for anyone to come see and even took a select few on the flight of a lifetime.
According to Butler, interested aviation enthusiasts who signed up for a membership in the Flagship Detroit Foundation were able to take a short flight inside the plane as a membership perk during the day.
Two of the passengers were Tullahoma's own Cale and Clay Ridner. Cale is a 16-year-old pilot who works with the Coffee Airfoilers, and he's flown two different aircraft before – a glider and a DA-40. He and his 13-year-old brother Clay, a first-time flyer, said they enjoyed the flight immensely.
"It was pretty fun," Cale said, "A little shaky."
Despite it being his first time, Clay said the ride was "a lot of fun."
Butler said he was able to make two trips around the Tullahoma area with how many new members signed up.
"We signed up enough members to take two scenic membership flights around the area," he said. "On each flight, we carried 15 passengers along with three crew members."
The flights involved a pass over Jack Daniel's Distillery in Lynchburg, Tims Ford Lake and more.
"From the lake, we travelled towards the northern end of Estill Springs, then back over Tullahoma before entering the traffic pattern for landing," Butler said.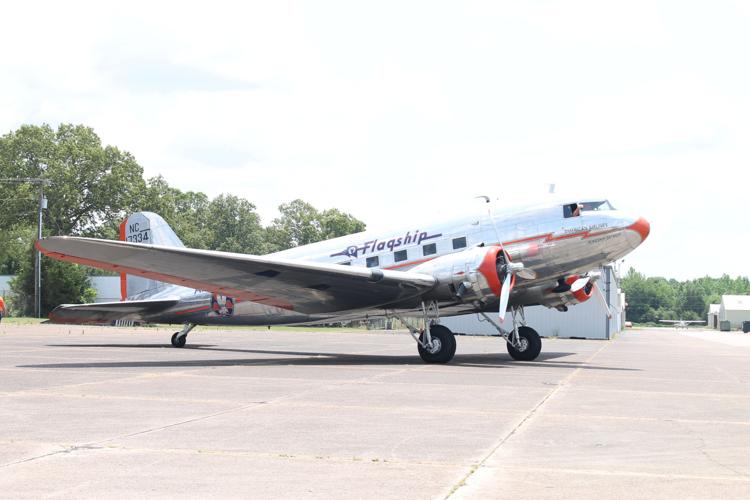 During the flight, passengers were even able to observe the flight crew at work on the flight deck, Butler added.
For more information about the Flagship Detroit and the Flagship Detroit Foundation, visit www.flagshipdetroit.org.