In 2012, Mayor Lane Curlee dubbed Wednesday, June 6, C.D. Stamps Day in Tullahoma to honor the late educator and community member who shaped the lives of African American children in the area.
Seven years later, on June 6, 2019, Alderman Jackie Duncan gathered friends and alumni of the school under Stamps' leadership to commemorate the life and legacy of one of their favorite teachers.
According to Duncan, himself an alumnus of Tullahoma's former school for black students, the evening was meant to serve as a commemoration of the man Stamps was and the legacy he left in the Tullahoma community.
The event was a joint venture put on by the Davidson Academy Reunion Committee and the We Care Committee, Duncan said, as both committees have Davidson Academy alumni on them.
The committees brought in former Tullahoma resident Devin DeLaughter, who currently serves as the athletic director at Father Ryan High School in Nashville.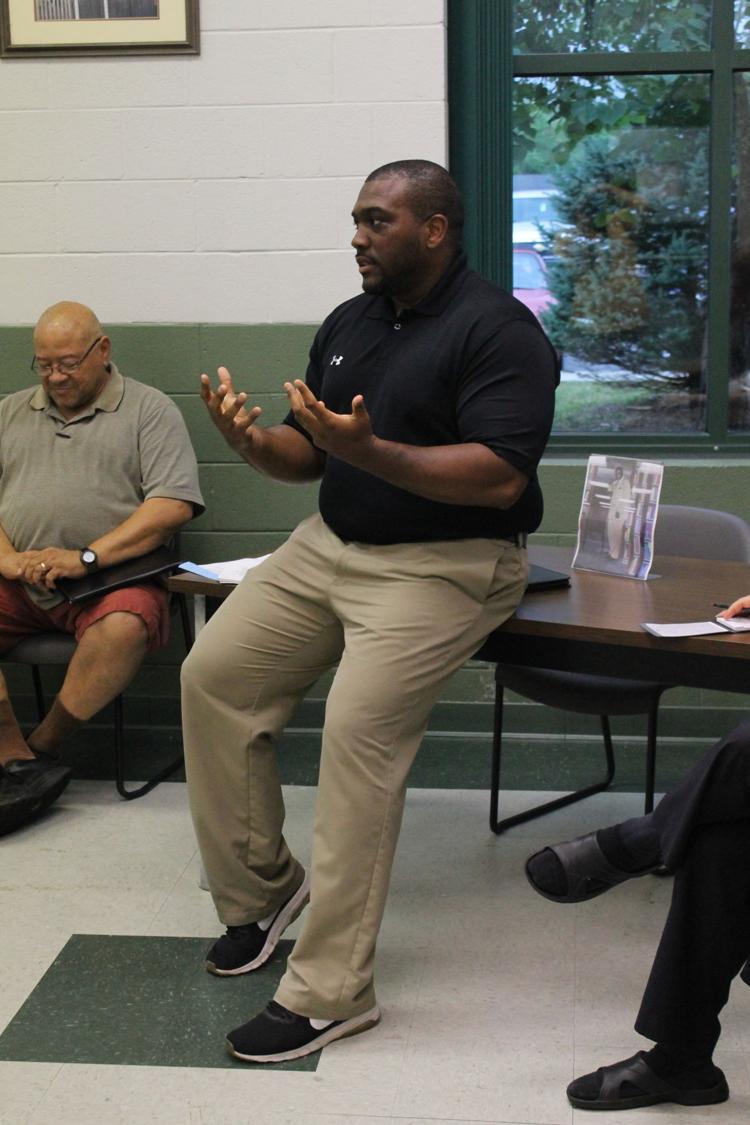 DeLaughter just recently completed his PhD and involved Stamps in his research, so the committees wanted to bring him in to talk about Stamps's legacy and perhaps share some details they didn't even know.
Transformational leadership
According to DeLaughter, the focus of his dissertation was a subject called "transformational leadership," or how people can affect change through leadership.
He studied a number of different people, including Stamps.
"I wanted to…learn more about Professor Stamps," DeLaughter said," but also … try to see if I could analyze if he, based on his leadership style, would fit the mold of a transformational leader."
Through interviewing several former students of Stamps, DeLaughter said Stamps "100 percent" fits the mold of a transformational leader.
"He gave his life for this place and these people," DeLaughter said. "Throughout the process, I used several former students at Davidson Academy as research participants and just learned a wealth of knowledge about the history of the school, Professor Stamps and the impact that his life and legacy are still having."
DeLaughter largely credited those students as fundamental to his research, calling them the experts on Stamps, rather than himself.
"These guys have all the knowledge in this room," he said. "Unfortunately they're becoming fewer, and so I wanted to help preserve their legacy, because they meant so much to me by doing this research."
Though DeLaughter said he felt silly telling a group of people who physically experienced Stamps and his teaching style, the group still learned things about Stamps they hadn't heard before.
One person who learned more about Stamps was 13-year-old Tre Hamilton of Murfreesboro. His father and grandfather are from Tullahoma and had told stories about Stamps to Tre when he was growing up, he said, but DeLaughter was able to fill in new pieces of the puzzle for him.
"It was very powerful," Tre said. "I learned a lot that I didn't know about C.D. Stamps. I really liked it."
For instance, he knew who C.D. Stamps was, but didn't know that Stamps oversaw an entire schooling institution, he said.
"It was a very good experience," Tre added.
According to Duncan, the event on June 6 was also a precursor to an event later in the year.
The Davidson Academy Reunion Committee will be holding its biennial reunion during the first week of August, Duncan said.