The Coffee County Industrial Board Director and Assistant Director have announced that they will leave their positions with the county.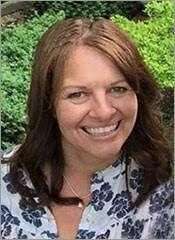 "I have submitted my notice that I am retiring and my last day will be Sept. 17.  I will continue to perform my job duties until that day," Executive Director Kimber Ellard said in her announcement. "The board is in the beginnings of the search for both the director and assistant director (Kalee [Harryman]'s last day is today, as she has taken a job with the Nashville Chamber)."
Following Sept. 17, Anne Hosea will continue as the IBCC finance manager, and board members will work to fill the director duties as needed until a new director is hired.
"I will remain available to assist the board as requested," Ellard said.
The mission of the Industrial Board of Coffee County is to foster the creation of employment opportunities that raise the per capita income of citizens by promoting and supporting the growth of existing industries, in addition to attracting and creating new industry. An integral part of this mission is the improvement of industrial infrastructure within the county to facilitate this economic growth.
The nine-member board consists of an equal number of members representing the City of Manchester, the City of Tullahoma and rural Coffee County. David Bond serves as the chairman of the board.