Junk-Out Waste Removal is a local business based out of Tullahoma. It is owned by Shane and Amanda Baker.
The couple's business currently has three part-time employees, with Shane overseeing the deliveries of the dumpsters. They offer the rentals of 12, 15 and 20 cubic yard dumpsters.
"We are based out of Tullahoma. It is where we live. Our children go to school here. I work in the school system here," Amanda said.
"We have been in business for about two years now, offering dumpster rentals, junk removal and some building demolition," Shane said. "The dumpster side of the business is what I am trying to get going right now."
The business started with five dumpsters and now has 23.
"I do jobs all of the time and customers will say they have never heard of us, so I am interested in just getting my name out there," Shane said.
The business has a minimum charge for coming out to deliver a dumpster or remove waste. They charge based on volume.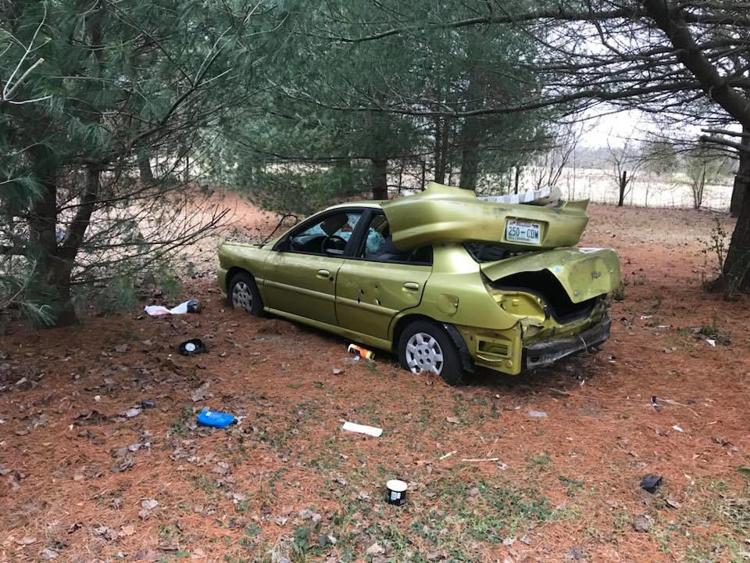 "We try to help out as much as we can when we get things. Instead of throwing them away, we try to find families that might need them. We have helped out the Henry Center at First United Methodist Church and The Attic Outlet," Amanda said. "We feel like it is important to give back to our community. If we are being blessed, why not bless someone else?"
"There are a lot of needs that people do not think about. I can scroll through Facebook and see that someone has suffered from a house fire and I will message them and tell them what we have if they want to come and get it."
"When you own a business, you obviously want your business to come out on top, but Shane has helped other waste removal business that are smaller, get on their feet," Amanda explained. "He has allowed some of them to borrow dumpsters and pick up a dumpster if their truck has broken down. There is no sense in being greedy. We hope to continue to build more than just this business, but also our name in this community. We want to set an example for our children."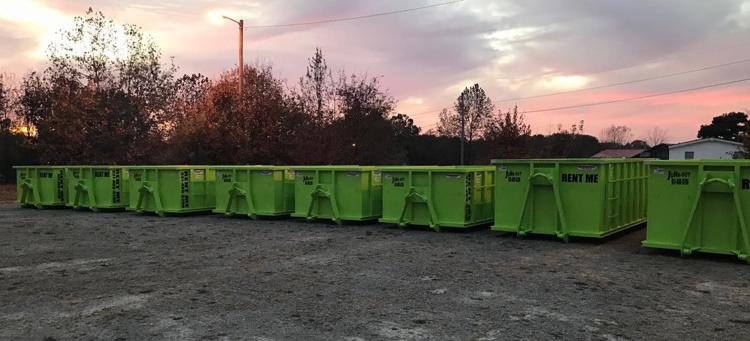 The company also tries to recycle as much as possible to keep garbage out of the landfills.
"If the city will take the plastic buckets and stuff, we take them there. If we can take the metal off, we will take it there. We try to be as conscientious as possible," Amanda said. "It is a little more work, but it pays off in the end."
The company also offers attic cleanouts, basement cleanouts, furniture removal, construction debris removal, fence removals, shed/garage cleanouts, yard waste, estate cleanouts and dumpsters for any "do it yourself" remodels.
"We have worked with families that have lost loved ones and are cleaning out their homes. We work with people who are cleaning out hoarder houses," Amanda said. "We like to make sure that they are part of the process. I have hugged it out with some people. It is very personal. It is not just business. We value that."
"Something that we pride ourselves on is when someone calls and tells us they need something, we can usually get to it within seven days. We try to get to it quickly," Amanda said. "During the spring, our busy season, everyone is trying to clean stuff out, we have purchased more dumpsters to hopefully still keep that seven day turnover."
"Some of our dumpsters are perfect for small renovation jobs," Shane said. "They can fit in a driveway perfectly."
"I would like for everyone in Tullahoma to know that there is another option besides the other big waste removal companies. We have smaller dumpsters instead of big commercial dumpsters," Shane said. "We have competitive pricing for the do-it-yourselfers. Our Facebook page has a lot of information including the measurements of the dumpsters we have. Rentals are usually seven days, and the pricing includes pick-up and drop-off."
Junk-Out serves Tullahoma and also the surrounding area within a 30-mile radius. After 30 miles, the company will charge for mileage. They have done jobs in Winchester, Estill Springs, Chapel Hill and have been as far as Murfreesboro and Nashville.
The company also picks up old cars to scrap for free. They have pulled up concrete patios and executed other miscellaneous jobs as well.
For more information about Junk-Out and their pricing, visit their Facebook page "Junk-Out" or call 409-5298.