The drainage system at Bel-Aire Elementary School will be getting some much-needed repairs to its stormwater drainage system this summer.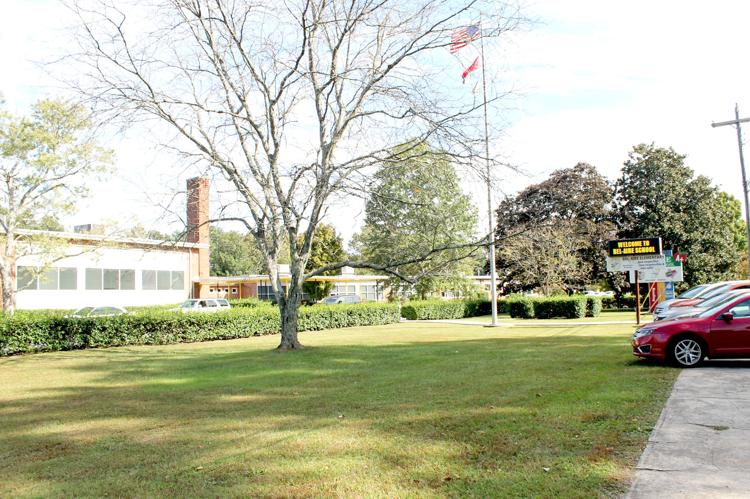 In a special-called June 3 meeting of the Tullahoma City Schools Board of Education, the now-six-member board unanimously voted to approve a $342,700 drainage repair project at the elementary school.
The drainage issue was first formally broached by the school board in October. Back then, discussion on the issue surrounded the best steps to take to correct the decades-old sump pump in the basement of the school.
The board contacted local engineering firm OLD Engineering to come up with a plan on how best to execute the repairs. OLG's opinion was discussed at the Oct. 1 study session.
OLG partner Tim Little said the best fix was to install a series of downspout-like pipes all around the building just beneath the roof, much like the district's maintenance team had attempted to do. These pipes would then drain all stormwater down into a single piping system, preventing stormwater from collecting around the perimeter of the building.
"What we looked at was taking the rest of those roof drains, getting them disconnected from an internal system … take those internal roof drains, get them out to various downspouts around the building, collect all the water around the building, get an underground system to drain back out to the southwest corner to the low point on this side, back over to the Tullahoma … central storm system there," Little said during the October study session.
According to Little's comments during that meeting, the repairs would not require any major structural renovations or alterations to the building – just "punching out" a few walls to connect the new drainage pipes just under the roof to the ones going down the exterior walls.
The winning bid came from Curl Construction, according to Board Chairman Pat Welsh.
Welsh said the work would begin as soon as possible, with the aim to complete the switch before the 2019-2010 school year.
The board is operating with six members currently after the recent resignation of Steve Lynn.