Republican lawmakers have filed a series of initiatives to address the ongoing refugee resettlement issue in Tennessee.
House Joint Resolution 741, House Bill 1578, and House Bill 1929 are "designed to better examine questions about resettlement costs and other related matters, including safety," according to State Representative Rush Bricken, who represents Coffee County. 
"The refugee issue is more complicated than most people realize," Bricken said. "These bills give the state through the General Assembly a way of monitoring and controlling the cost of accepting refugees in Tennessee."
The initiatives were filed after Tennessee opted into an Executive Order 13888 by President Donald Trump in December, which gave states the authority to decide whether they would continue to resettle additional refugees under the program.
According to Bricken, Tennessee in 2017 became one of the first states in the nation to sue the federal government over refugee resettlement citing a violation of the 10th Amendment of the U.S. Constitution which reserves states' rights.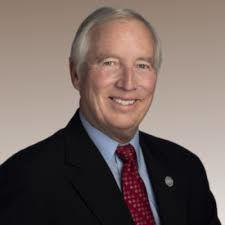 The legal matter may require additional action in the months ahead, according to Bricken.
In December, Gov. Bill Lee announced his consent to initial refugee resettlement in Tennessee in response to Executive Order 13888.
"The United States and Tennessee have always been, since the very founding of our nation, a shining beacon of freedom and opportunity for the persecuted and oppressed, particularly those suffering religious persecution," Lee said. "My administration has worked extensively to determine the best outcome for Tennessee, and I will consent to working with President Trump and his administration to responsibly resettle refugees."
County officials are considering voting on a resolution rejecting relocation of refugees in Coffee County.
The resolution was discussed by the Coffee County Legislative Committee Jan. 27. The proposed resolution states "the acceptance and approval by the Governor referenced above fails to specify any standards or requirements or conditions, we the County legislative body of Coffee County feel uncomfortable to concur with that acceptance without further detail; therefore, we the legislative body of Coffee County go on the record this time to decline participation for Coffee County in the relocation of refugees."
Under United States law, a refugee is someone who is: located outside of the United States; is of special humanitarian concern to the United States; demonstrates that they were persecuted or fear persecution due to race, religion, nationality, political opinion, or membership in a particular social group; is not firmly resettled in another country; and is admissible to the United States, according to the U.S. Citizenship and Immigration Services.