Local artist Pat Rollie will have a new exhibit available for viewing at the Tullahoma Art Center this week, center officials announced.
Rollie's new exhibit, "The Art of the Quilt," will open in the upstairs TAC gallery Saturday, July 13, and run for two weekends, until Saturday, July 27.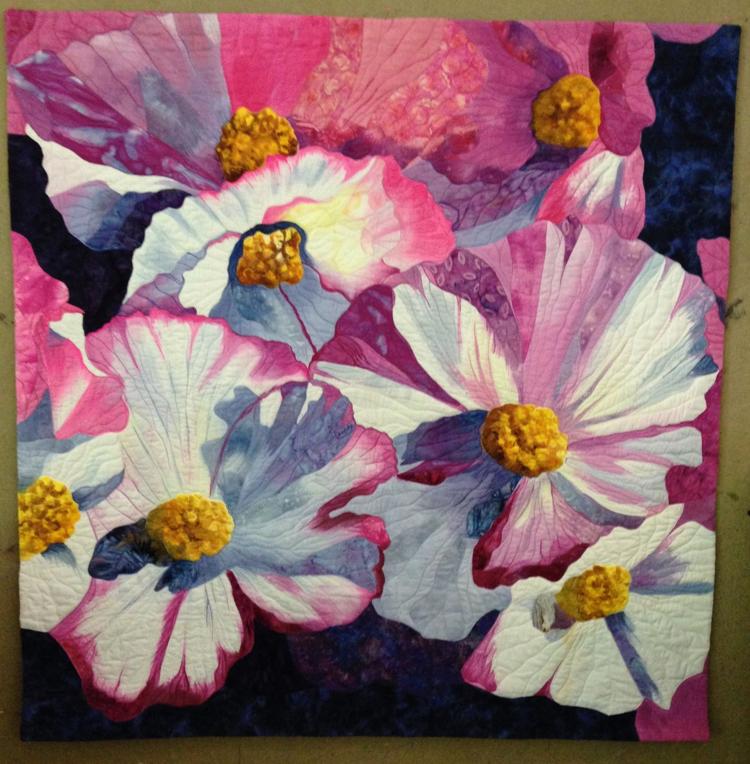 The exhibit features artwork representative of Rollie's passion for quilting, which began in 1980 when she enrolled in a local quilting class. At that time, quilting was still of a more traditional nature, made up of mainly calico fabrics with little variety in the way of color or fabric choices. Quilts in those days were also made with traditional patterns like those seen your grandmother's quilts.
Rollie, a multi-talented artist, began experimenting with her skills as a watercolor artist about 15 years ago, combining both the paint-based art and the fabric art techniques such as applique to begin her journey as a quilt artist.
"I'm excited that the art of quilting has evolved over the years," Rollie said. "I still love and make traditional quilts, and the wide range of quilting techniques opens the art form to a wider audience."
The particular type of quilting Rollie does needs to continue to be passed down to younger generations, she said, and she was happy to take up the mantle on that front.
"I hope to inspire younger folks to embrace the art of quilting," she said.
This exhibit, according to Rollie, will include a collection titled "Between Parent and Child." The collection tells the story of the bonds created between parents and children using animals from the animal kingdom as subjects.
Also on display in the exhibit is Rollie's love of nature, which is reflected in many of her quilts. According to Rollie, she looks for subject matter that creates an opportunity to use thread and quilting designs to create texture, depth and contour.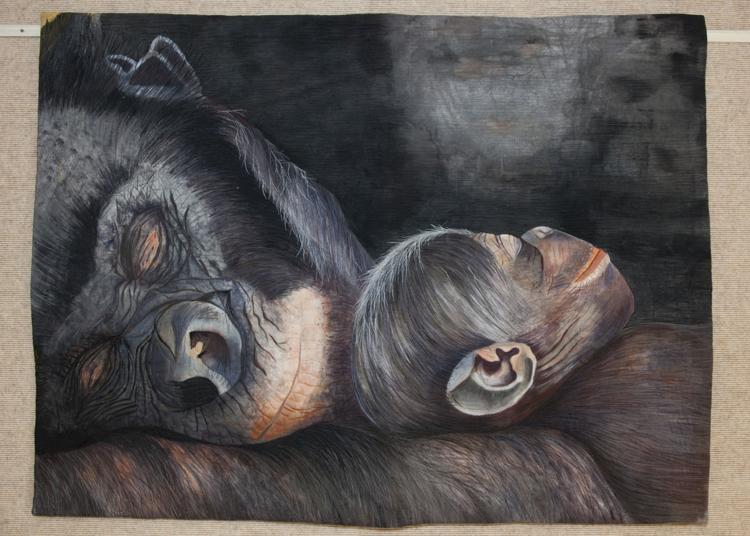 Some of the skills on display include applique, painting with dyes and free-motion thread design.
The exhibit will feature more than 20 quilts of various size and design, with additional quilts available for purchase, according to the TAC website.
Rollie lives in Tullahoma and is a member of TAC.
TAC will host an opening reception from 2 to 5 p.m. on Saturday to celebrate the new exhibit.  The reception is free to all TAC members and $5 per person for all non-members.
The exhibit will be available for viewing from noon to 5 p.m. on Fridays and 10 a.m. to 5 p.m. on Saturdays. For more information on the exhibit and TAC, visit www.tullahomaartcenter.com.