By the end of this year, Horse Play Inc., will have a brand new sensory trail, thanks to the generosity of Tullahoma Lowe's employees.
For four hours, Lowe's employees, Horse Play advocates and volunteers laid the foundation for a brand new sensory trail to be built at the equine therapy facility.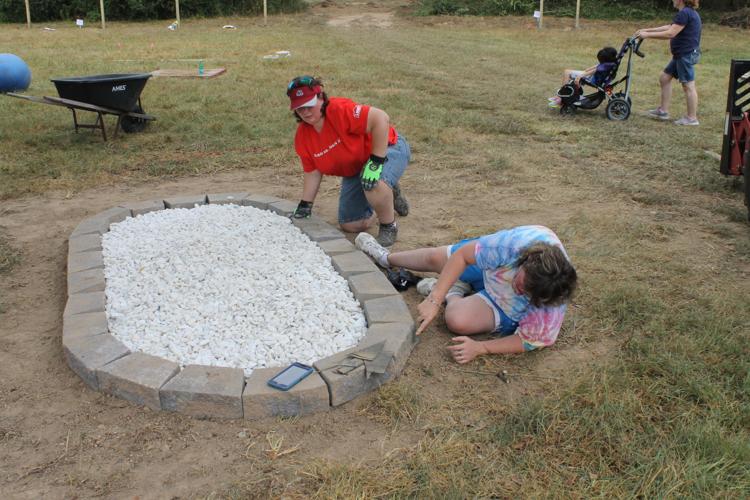 The supplies were donated by Lowe's in conjunction with the Lowe's Heroes Project, a companywide program that allows employees to support local community improvement projects.
According to Anthony Dodson, the voice team captain for Tullahoma Lowe's, the store always selects one group to help in the third quarter of every year.
"We donate materials to an organization to help them furnish some vision that they have for some project," Dodson said.
Organizations looking for assistance fill out an information sheet about the project they need help with, along with some basic background information about the organizations, Dodson said, and the employees vote on which project they'd like to help.
This year's vote winner was Horse Play, Dodson said, and he and his employees were ready and willing to help out.
The sensory trail, according to Horse Play officials, is a years-long dream.
Katie Alderman, the program director and lead instructor at Horse Play, said she's been wanting to add a sensory trail to Horse Play ever since she started working with the organization five years ago.
According to Alderman, the trail is specially designed to help children with special needs focus and improve their fine motor skills.
"Individuals that have a really difficult time with … fine motor focus – when they sit on the back of the horse, somehow all of their sensory needs are being met," Alderman said. Experts are still researching why that is, but regardless of the whys, all the horses at Horse Play help their riders "magically" meet all of their sensory needs.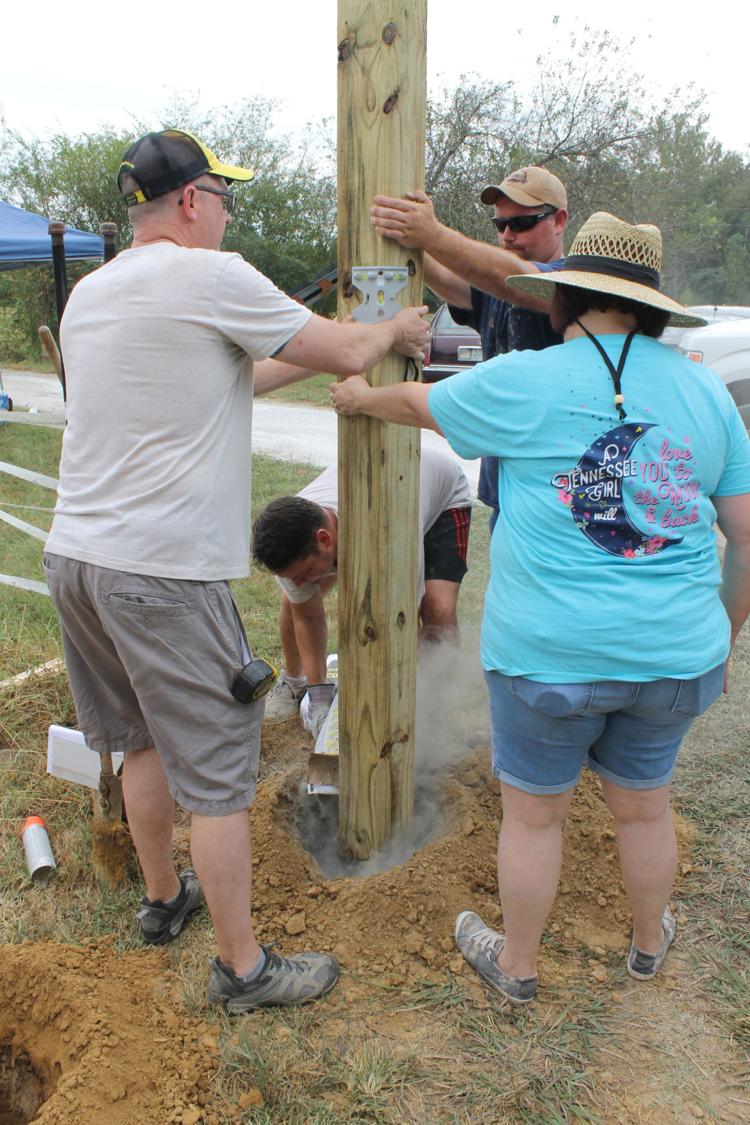 "When they're on the back of the horse, their brain sort of quiets for the first time," she said.
Because their sensory needs have been met, the riders can then use that "quiet" time to focus on other things, Alderman added.
"There's a lot of benefit to trying to help someone … try to learn and master skills while they're on the back of a horse," Alderman said, so several of the stations will be designed with that objective in mind.
In addition to helping provide sensory stimulation for the children, Alderman said, it's also just a fun new trail.
"It's a fun way to get outside the ring – almost like a trail ride," she said.
While many of the stations will have specific skills in mind for riders, others will just be filled with fun games that children can enjoy.
"We tried to incorporate some other learning opportunities throughout the sensory trail," Alderman said. "A lot of our riders can come here and have a blast; they can play the fun games but then they can also take an opportunity to work on something while they're in a mindset that would be really beneficial for them."
All the Lowe's employees, Horse Play friends and other volunteers spent four hours on Saturday digging post holes and erecting the posts that will house each of the stations along the sensory trail. There will be about a dozen stations with different sensory activities, according to Dodson and Alderman.
One of the stations already being constructed on Saturday was a small walking bridge, Dodson said. The bridge will help enhance the sounds of the horseshoes clip-clopping on the wood.
Another station will include what Alderman calls an "activity board." Essentially, she said, the station will be a "giant board with lots of gadgets on it." Items such as buttons, zippers, snaps and buckles will fill it.
Saturday's work was just the beginning, Dodson said. While the hours spent over the weekend laid the foundation for the trail, the Lowe's Heroes will be back at Horse Play soon to help install each of the stations themselves.
"We'll have another work day where we come out and put up the projects," he said. "Most of [the stations will] be built at the store or at somebody's house. We're letting little cell groups do the projects."
The work isn't limited to those who help with Horse Play or Lowe's employees, Dodson said.
In fact, anyone in the community who wants to help out can.
"It doesn't have to be somebody from Lowe's," he said. "Anybody in the community can come and help."
Alderman said the next work day would take place next month and focus on finishing the "details" of the trail.