After months of fundraising and planning, the Shady Grove Garden Club, with the assistance of the city and local historical and veterans groups, was able to formally dedicate a Blue Star and Gold Star Memorial plaque inside the city's History Park.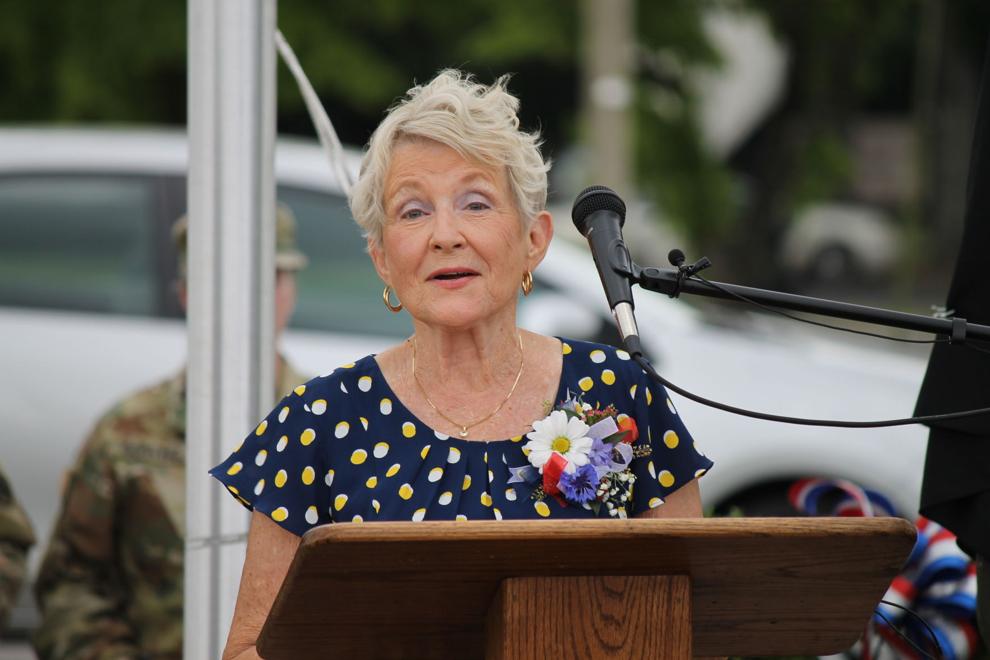 In the early afternoon on Thursday, May 30, scores of veterans, their families, citizens and others convened on History Park in downtown Tullahoma to honor all servicemen and women, veterans and those who paid the ultimate sacrifice in service to their country.
The two memorial plaques were installed thanks to the Shady Grove Garden Club with the help of the Tullahoma Historic Preservation Society and the American Legion Post 43 family, according to Sandy Sebren of the garden club.
The effort has been several months in the making.
Speaking at the Feb. 25 meeting of the Tullahoma Board of Mayor and Aldermen meeting, Sebren said she and the garden club wanted to honor Tullahoma's history as a major train depot for soldiers training for World War II.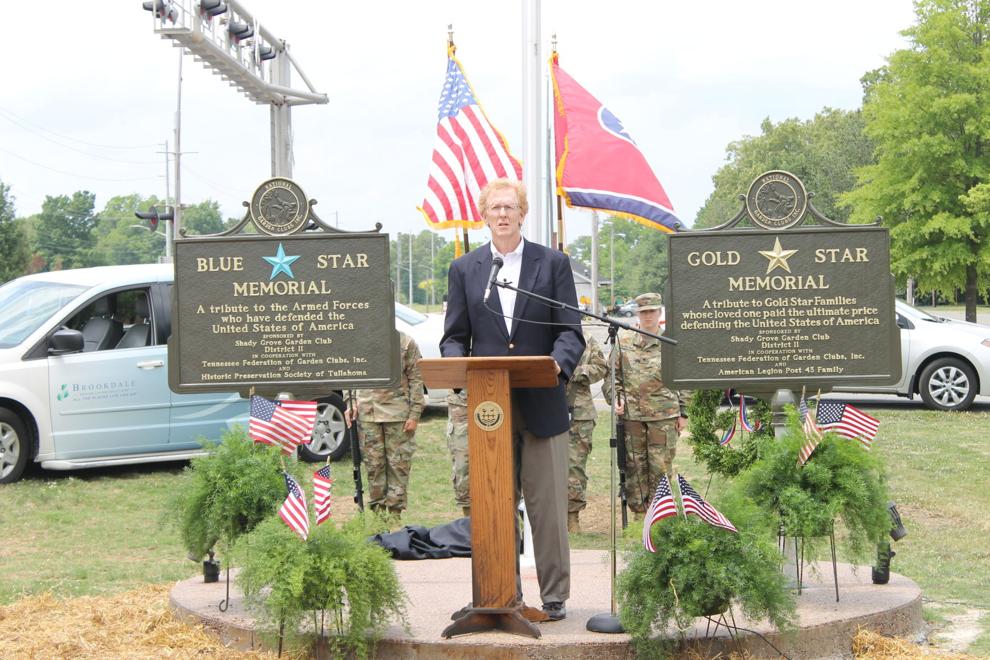 "These memorials will stand for our time in our country's history when young men and women came by the thousands to Tullahoma by railroad to equip, to go and to serve in the defense for our country," she said at the meeting.
Sebren gave profuse thanks to the sponsors and patrons who made the memorial markers possible, including Prescott Bottling and Distributing, Jacobs, the American Legion Post 43, the Historic Preservation Society, Citizens Tri-County Bank, Cherokee Distributing, the Tullahoma Downtown Merchants Association, Ascend Federal Credit Union, the Tullahoma Kiwanis Club, Traders Bank, Brent Myers Construction, Southern Electric, Builders Supply, Sign-A-Rama, EC Design and Print, Master of Ceremonies and Lowes of Tullahoma among many more.
Without their support, she said during the ceremony, the memorial markers would not be installed.
Dedication ceremony
Sebren said she was so grateful for all those who attended Thursday's ceremony, calling the morning "a wonderful experience."
"We have been working really hard for two months," she said.
There were even moments during that time that Sebren thought the entire project might not come together, she confessed, but thanks to the city's support, the plaques are installed and decorated finally.
"Everybody has come together," she said. It has been a reward to me to work on this. I really mean that. I'm just grateful that people know about it and that we've had good participation today. It's exciting."
Sebren's excitement and gratitude was shared by her partners in getting the memorials erected.
Alan Harris, with the American Legion Post 43, said he was "moved beyond words" after the dedication ceremony concluded.
"It turned out to be a perfect day" for a memorial dedication, he added. "It's a blessed day and a very historic day for Tullahoma, to be able to have these markers here to honor these gentlemen and ladies who have served in our armed forces over the years."
Mark Schemp, with the Tullahoma Historic Preservation Society, said he was "just absolutely honored and thrilled" to be able to get the memorials installed.
"This community is so supportive of those efforts and recognizes the people and the troops that really put their lives on the line," he said.
A portion of the ceremony was also set aside to honor the community's living World War II veterans, including David Lowhorn, who celebrated his 100th birthday in February.
When asked how he felt about the ceremony, Lowhorn said it was "wonderful." He called it "one of the greatest things Tullahoma's ever done."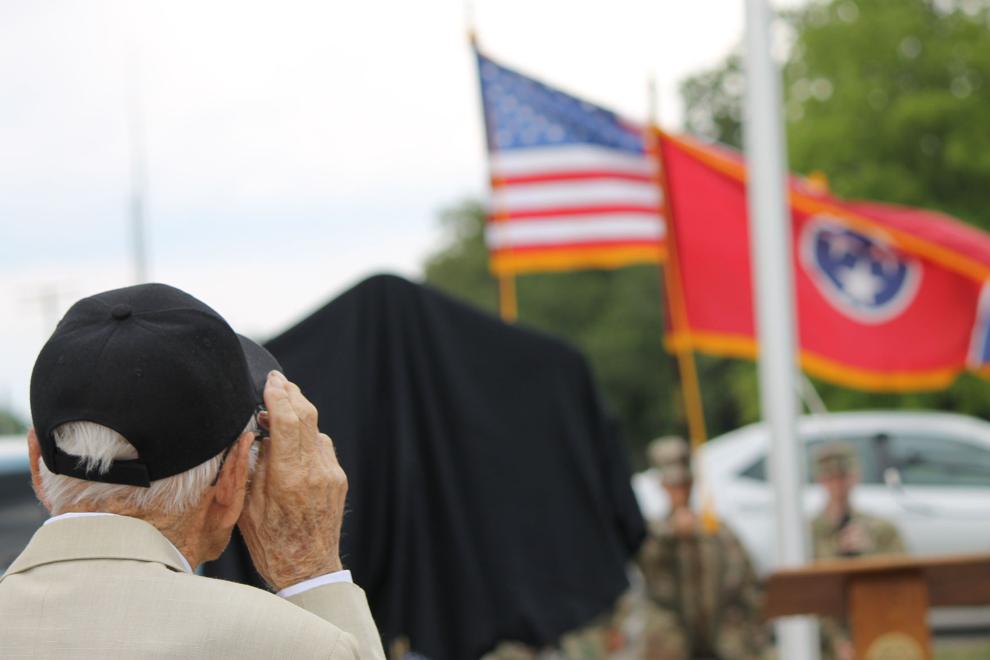 He was touched by the plaque, and said he was excited to have this available for his family to visit long after he'd passed.
"I've got a great-great-grandbaby who is 6 years old," he said, "and she'll be coming here with her family 50 years from now."
Phase two
The markers' installation and dedication is only the first phase of a larger project, according to Sebren.
According to Sebren, the second phase of the project involves the sale of brick pavers that will line a pathway from the markers to an existing sidewalk inside History Park.
The pavers, she said, will be able to be engraved with the name of someone who is or was in the service, and can be purchased for around $120.
For more information on the brick pavers, contact Sebren at sew2seb@gmail.com.
For more photos from the event, check out our slideshow below:
Erin McCullough may be reached at emccullough@tullahomanews.com.