Derick Mann, owner of Minuteman Press in Tullahoma, started his career at The Herald Chronicle as a sports writer. Mann started a Show Horse Magazine ten years ago after leaving his job at another magazine. It is now curated and printed at Minuteman Press, bringing Mann's two biggest projects under one roof.
"I grew up around horses but I was a terrible rider and I'm also allergic to them, but it is near and dear to my family so I know a little bit about it," Mann said. "It means a lot to me to have this magazine."
"The magazine goes to nearly every state in the U.S., the United Kingdom, Canada and South Africa," Mann said. "This is our tenth year doing Show Horse. It is a big job and we are fortunate to be able to get it out to our customers. This year, we are introducing a new fold-out layout with the magazine that we are excited about."
About two years ago, he decided to open Minuteman Press to do something local since all of his clients were out of state at the time. "It has been one year this month since we opened here and it has been busy ever since," he said.
Mann has six full and part-time employees at Minuteman Press as well as three local employees that work on Show Horse Magazine. "I could have the latest and greatest technology, but it would not matter if I did not have this phenomenal team with me," Mann said. "I've worked in places where you feel unappreciated so I know how it feels and I knew I did not want my employees to feel that way."
"I thought it would be a good fit for Tullahoma. It has gone really well and Tullahoma has been great. We love our local businesses that we work with. They are usually fun folks that we know and enjoy working with."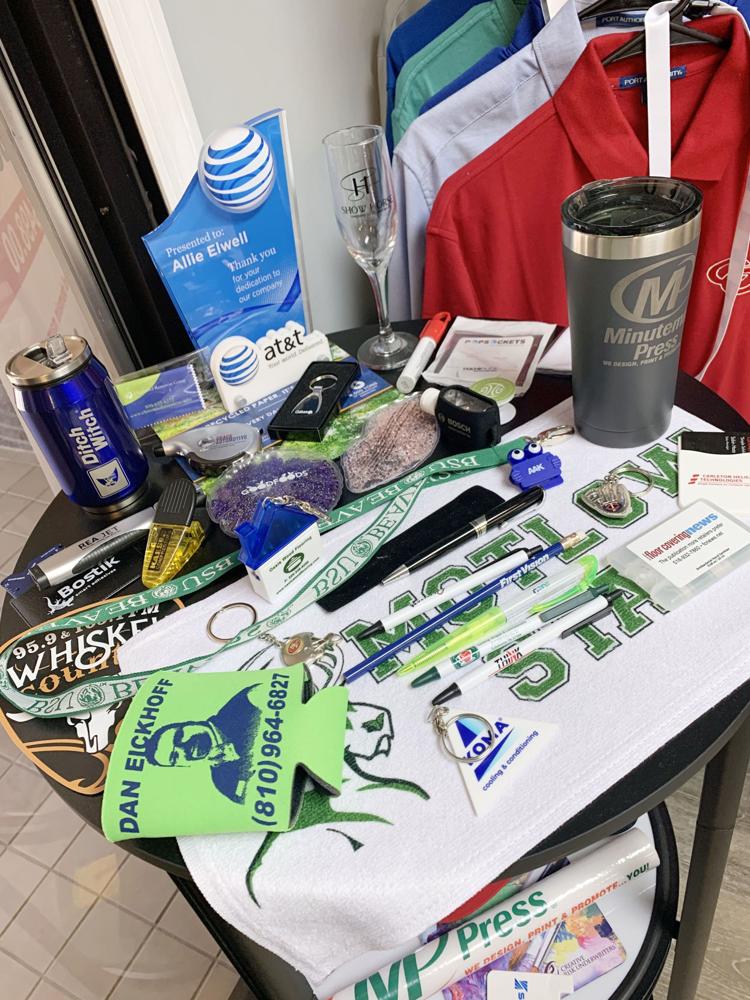 Minuteman Press is a franchise with 900 locations worldwide. The company has locations in the U.S., Canada, United Kingdom, Ireland, Australia and South Africa. They design business cards, labels, stickers, posters, graphic design, vehicle wraps, drinkware, postcards, yard signs, shirts, signs, banners, promotional products, direct mail, flyers, brochures, websites, search channel optimization (SCO), trophies and awards.
 "We are really excited about direct mail. We are going to be showcasing that a lot more this year," Mann said. "We have some digital options where you can actually track your mail and how many people are visiting your website as a result of the direct mail and how many people are calling your business because of it. It can also tell you who they are and where they are from. It is a really cool project that we are excited to introduce this year."
"We have a lot of out-of-state clients that we work with. We have a lot of manufacturing companies and actually do apparel work for sales teams around the world," Mann said.
The company meets clients in many ways including coming in for a meeting, where Mann and his team can design the project live on a big screen so they can see it actually being done, sending it straight to print directly from the meeting room while the customer is watching. Out-of-state companies have a dedicated customer portal where they can log in, manage what they have ordered, making reordering products simpler.  
"Our out of state clients are all manufacturing companies," he said. "For one company, we do everything for them from apparel to even designing an app for their sales team."
Mann also owns a business with Daniel Berry called J Street Digital.
"We do everything from websites and SCO management to complex things like app design and custom software design," Mann said. "We have been open now for about three months and we're partnered with Minuteman Press so that my clients can have that option as well. Those interested can go to www.jstreetdigital.com to see more examples of what we do there."
"Tullahoma is unique. This whole area is very welcoming and accepting," Mann said. "There are other printers in town, but there is enough for all of us to do. It is a great group. It's not a nasty or malicious environment to be in. There is a kind of welcoming hospitality down here that you just don't see anywhere else."
"Advertising with The Tullahoma News has been great for business. When Martin came to see us, I knew right away that we were not buying the product, we were buying Martin. He always took such good care of us and had a great attitude. When they came around about a year ago, they had a really good package that fit us. It was not just about running an ad," Mann said. "It was a package that actually had a plan. We got great, consistent results right away. The software we use requires us to ask how a customer heard about us so we can look back and see what is working and what is not. We saw that The News was overwhelmingly the best advertising that we did. I would highly recommend advertising with The News. Customers will come in and say they read The News and that's how they heard about us."
"You see a lot of local papers accepting the fact that things are changing and just deciding not to roll with it, but The News is swimming upstream and it is making a difference," he said. "There is actually more print today than in history. It is not on the decline like everyone says. It is consistently growing in different ways. The News is adapting."
"I enjoy what I do and I am extremely lucky to have this business," Mann said.
For more information about Minuteman Press, call 222-4256, visit www.minutemanpress.com or check out their Facebook page "Minuteman Press." The business is located at 110 N. Jackson St.