In honor of National Nursing Assistants Week, Morning Pointe Senior Living recognized the hard work of its certified nursing assistants (CNAs) and other caregivers who make a different in the lives of senior residents every day.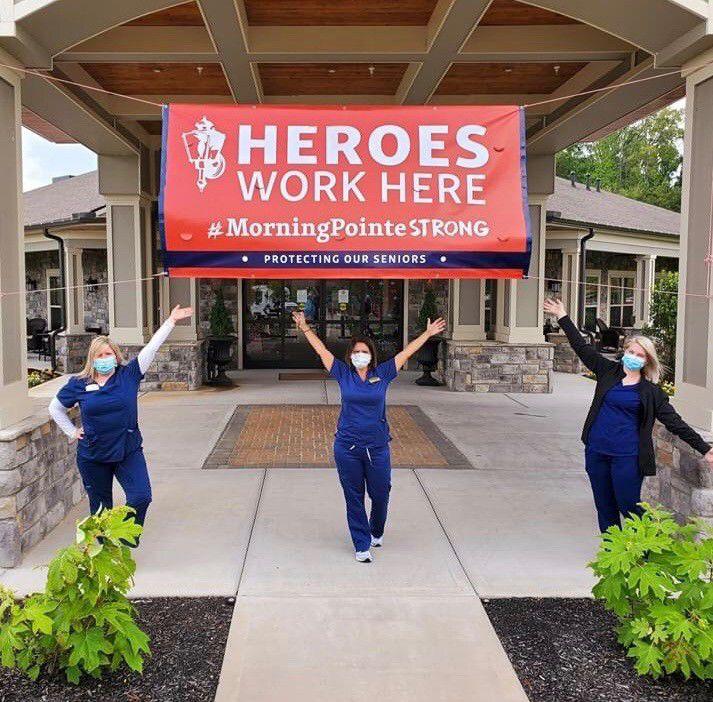 At all Morning Pointe locations, including the Tullahoma facility, CNAs and resident assistants on all three shifts were recognized with messages of appreciation and treats from their fellow coworkers, residents and administration officials, honoring the excellent care they provide to all residents.
"Morning Pointe CNAs and resident assistants work exceptionally hard every day to provide our residents with the absolute best are," said Senior Vice President of Clinical Services Mandy Taylor, RN. "We truly have some of the most compassionate caregivers in the industry, and we are so grateful for everything they do."
"The caregivers at all Morning Pointe communities personify excellence and dedication," said Greg A. Vital, president of Morning Pointe Senior Living. "Families choose Morning Pointe for a variety of reasons, such as activities programming, fine dining and attractive accommodations. However, they ultimately choose Morning Pointe because they know their loved one will receive the highest quality of care. By providing seniors with the love and attention then need, our certified nursing assistants and caregivers make a profound impact on the lives of our residents. We are deeply, sincerely grateful for their hard work."
Founded in 1996 by healthcare entrepreneurs Greg A. Vital and J. Franklin Farrow, Morning Pointe Senior Living is a Chattanooga-based senior healthcare services company with 35 assisted living, personal care and Alzheimer's memory care communities in five southeastern states, focusing on a commitment to resident care and associate appreciation.