City officials with planning and codes and Tennessee Department of Transportation (TDOT) officials were on hand at D.W. Wilson Community Center earlier this month in order to hear resident concerns about the traffic in town and beyond.
The Community Mobility Planning meeting, held on Tuesday, May 14, allowed residents to share their concerns for vehicular, pedestrian and bicycle traffic in the city and let city and state officials know where problem areas in the city are.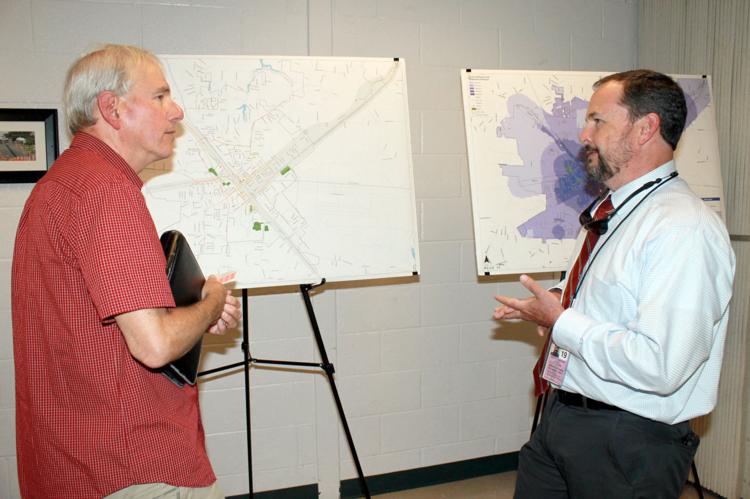 According to Planning and Codes Director Lee Lawson, a good amount of people were willing to step up and share their ideas and concerns with both his staff and TDOT officials, which he found encouraging.
"This is a really good turnout," he said. "It's really nice to see these folks take time out of their day and come and give us some input so we can develop a plan that everybody gets input in and can know they've got stake in it."
Lawson said the goal of the meeting was to connect residents with people who can help effect change in the city when it comes to highways, sidewalks and other roads.
Any long-term plans the state or each municipality has for improving the corridors of their communities needs citizen input, according to Lawson.
"It's for the citizens," he said. "We want to provide a really good community where people can walk, ride bikes and drive and be safe."
Having citizens come and share their ideas for areas to focus on helps city and state officials know where all the problem areas are located, which can give them a better idea of how to move forward with any improvements, he added.
Lawson wasn't the only person encouraged by the turnout. Beverly Lee, who sits on the Tullahoma Area Economic Development Corporation board, said she was just glad to see state and local officials taking an interest in the area at all.
She was encouraged, she said by "the mere fact that TDOT is here and there's all kinds of plans and people are looking at the future."
Lee highlighted the upcoming changes in the works, such as TDOT's plan to widen Wilson Avenue, saying the collaborative effort of all these plans would mean good things for the city. With those changes comes growth, she said.
"With all the different changes that are coming … they need to be looking at alternate transportation routes for folks," she said. "I'm encouraged that there's dialogue."
Also encouraged was Tullahoma resident Chance Scarlett, who said he was happy children's safety was a major factor in the discussion during the come-and-go style meeting.
"My biggest issue with anything and everything that comes through the county and state is safety of the children," he said. Referencing the large maps with schools marked on them, Scarlett said he was shocked to see how little area there is for children to travel from school to home either on foot or on a bicycle.
"I think that's an issue," he said. That issue did not go unaddressed, however, which Scarlett said he was pleased with.
"It sounds like some people here have some pretty good ideas," he said. "It's awesome."