The Tullahoma News and Lakeway Publishers of Middle Tennessee are announcing staff promotions in the front office, advertising and news departments.
Josh Peterson, former publisher of the Manchester Times, a Lakeway newspaper, is being promoted to the new position of Coffee County news director, where he will be tasked with managing coverage for both The Tullahoma News and the Manchester Times, said Brian Blackley, vice president of Lakeway Publishers of Middle Tennessee, a group of six newspapers including the Times and The News.
Peterson will oversee news operations of both the Manchester Times and The Tullahoma News, while helping with product development within the group with a strong focus on digital development and social media promotion.
"When I look at what our newspapers are doing, the Manchester Times stands out," Blackley said. "Their approach to content and social media is second to none in our group, and I believe Josh can begin the process of bringing all of our newspapers a fresh approach to news gathering and publishing."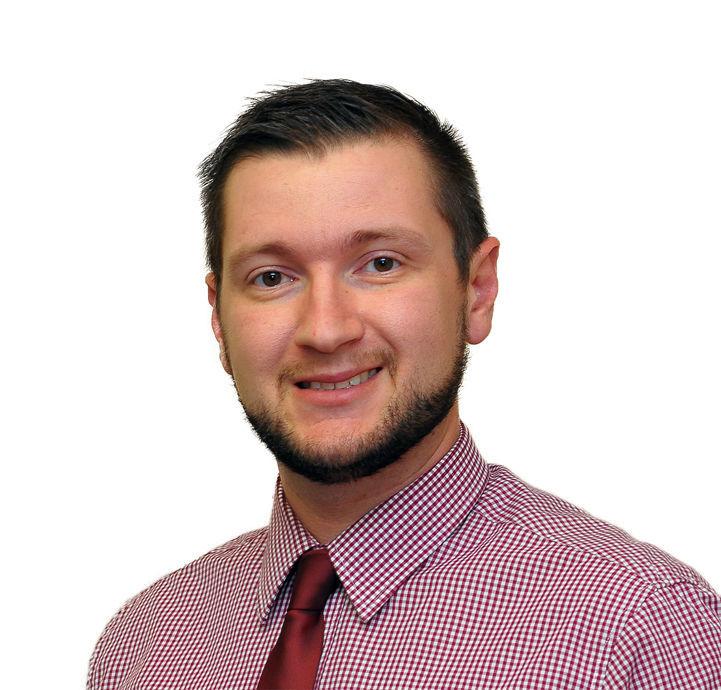 Peterson has been with the Times since beginning as a sports writer in 2005. He served as editor for five years (2010-2015) and publisher for the past four years, leading the Times  to capture its first ever Tennessee Press Association General Excellence Award in 2013, along with more than 80 other TPA placements over the past nine years.
"This is an opportunity for me to work with some great journalists at two newspaper offices and refocus myself on the news side of the industry to help deliver quality, reliable community news to our entire county through multiple outlets," said Peterson.
Blackley said Peterson is qualified for the role as a person with a lifetime of experience in Coffee County and its unique communities who can protect the identities of both publications while working together to ensure the best coverage possible for both audiences.
"I look forward to managing the content for both newspapers with the understanding that each one has to be unique and distinctly fashioned for its community," Peterson said. "As a Manchester native and resident, I understand how important it is that the distinctly different audiences in both Tullahoma and Manchester get different content that represents what they want and expect. We want to work harder than ever to give each one its own distinguishable personality."
Additionally, Joe Martin is being promoted from digital media director to group advertising manager where he will work to coordinate marketing strategy across all Lakeway's Middle Tennessee publications.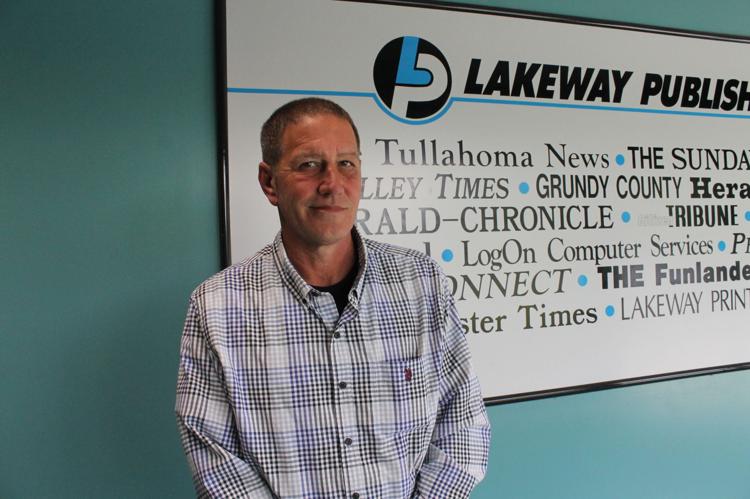 "I'm excited to see Joe move into the role," Blackley said. "He's a natural fit and has 13 years of experience with Lakeway, meaning he knows how we do things and he can promote continuity in our sales programs. He understands how to put together marketing programs that will drive revenue for our local businesses, and that is most important."
As digital media manager for the group, Martin has experience with handling a host of different types of advertising. "No one knows our portfolio better," Blackley said.
Martin said he's looking forward to the new role.
"I'm grateful for this opportunity," Martin, a 23-year Tullahoma resident, said. "Being able to serve the community in this role is rewarding."
The father of three is active in youth recreational sports and has served for 11 years in a coaching capacity in youth soccer. He is on the Tullahoma Soccer Association board of directors and he's a former board member of the Tullahoma Chamber of Commerce, a former board member of Coffee County Leadership, and a former president of the Chamber of Commerce ambassador program.
His goal to continue the integration of digital and print media to help provide marketing solutions to customers in Middle Tennessee. "We're a lot more than a group of newspapers," Martin said. "I really want to get that message out."
Deborah Wimsatt, accounting manager for The Tullahoma News and a 29-year veteran of the newspaper, is being promoted to general manager. According to Blackley, the move is overdue.
"Debbie keeps the wheels on as far as all the work that goes into managing the newspaper and its affiliates behind the scenes," Blackley said. "She's the person we call when it's time to get something done. She has tremendous historical knowledge and she sees things through, which is amazing considering how many things she juggles at once."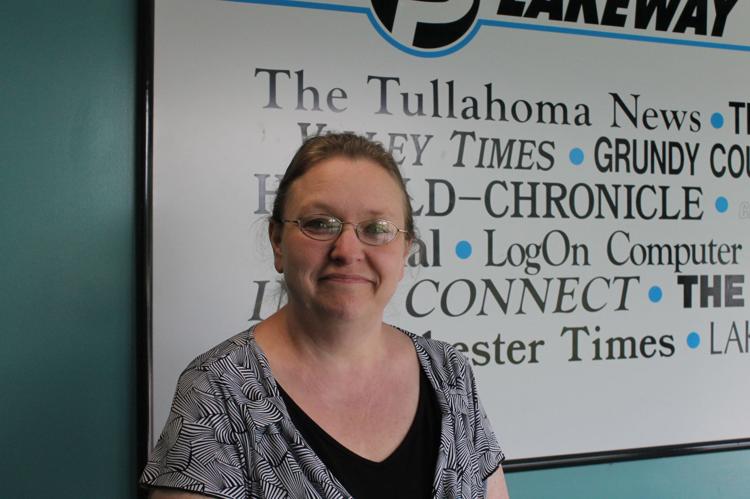 Wimsatt said she looks forward to continuing her hard work.
"It's nice to be recognized for the work I do," she said. "I love it here. As far as work goes, this is home for me, so I'm very pleased."
Wimsatt's duties include accounting management and oversight of circulation and the front office in addition to a host of behind-the-scenes processes and projects.
Blackley said the goal of the moves is to create synergy between the departments and to push further into digital and print integration.
"We've got, in these announcements, an overarching theme of promoting people who believe in interdepartmental cooperation and collaboration," Blackley said. "What these moves means to me is that we've got real team players who understand their role in building upon what we do. Josh, Joe and Debbie all know not only how their areas work and fit into the whole, they have a good concept of the whole and of what we're trying to achieve which is to create a better reader experience and get results for our advertisers. That excites me about our future."
Lakeway Publishers owns and operates six newspapers in Middle Tennessee: The Tullahoma News, Manchester Times, Herald-Chronicle in Winchester, Elk Valley Times in Fayetteville, Moore County News and Grundy County Herald.