Sunday marked the beginning of Fire Prevention Week in Tullahoma, Tullahoma Fire Department (TFD) officials announced.
The week coordinates with the national commemoration, which is from Oct. 6 through 12. According to TFD officials, this year's Fire Prevention Week theme reminds citizens to practice an escape plan in the event of a fire in the home or at work through its motto: "Not every hero wears a cape. Plan and practice your escape."
Fire Prevention Week has been commemorated since 1922, though the week was not officially proclaimed until 1925 with President Calvin Coolidge.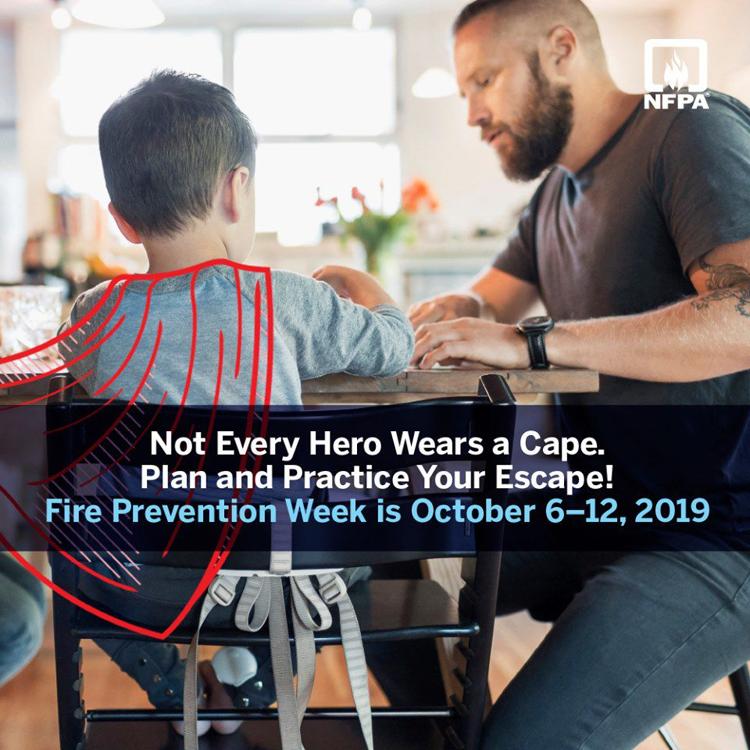 According to the National Fire Protection Association (NFPA), the main partner of Fire Prevention Week, the week was originally designed to be a week of public observance commemorating the Great Chicago Fire of 1871. Since its proclamation in 1925, it is the longest-running public health observance in the country, according to NFPA.
During this week, NFPA and TFD encourages children, adults and teachers to learn how to stay safe in case of a fire. By devising and practicing an escape plan, citizens can help keep firefighters safe during an emergency by allowing them to stay outside the home fighting the fire. Having an escape plan can also help drastically decrease the number of casualties caused by a fire.
To learn more about creating an escape plan, visit nfpa.org.