The Thanksgiving holiday can be a difficult time for some, but a local nonprofit and two churches offered a helping hand on Monday night, Nov. 25. Good Samaritan, St. Barnabas Episcopal Church and church of Christ at Cedar Lane offered food assistance in order for families in need to have everything they need for a Thanksgiving dinner.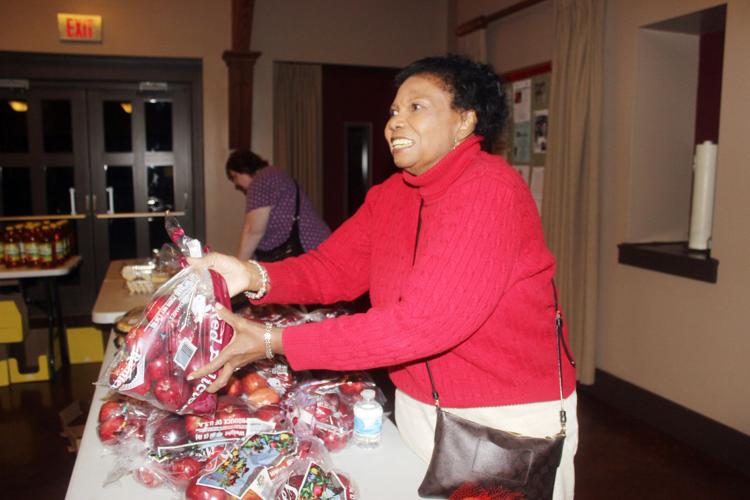 St. Barnabas was able to get a list of over 65 families from regular clients of Good Samaritan. The nonprofit gave vouchers to the families who qualified and were invited to show up at St. Barnabas on Monday night from 5 p.m. to 7 p.m. Each family was able to go around with a cart and personally choose what they wished to take home for their Thursday feast. Other items available were paper towels, toilet paper, tea, coffee, sugar and more to complete their meal. Kroger donated 100 baked goods for families to have a dessert option as well.
"We served over 65 families tonight," St. Barnabas Outreach Coordinator Samantha Turner said. "We were able to give to 69. All of the other food either came from our church family or our endowment fund."
The church of Christ at Cedar Lane also gave out Thanksgiving boxes the same night, from 6 p.m. until 8 p.m. The church's youth group held the event, coordinated by church member Genie Rogers.
The church's youth pastor Jake Glover reached out to all of the local schools for names of families in need, and the youth group put together 100 boxes to give away. Church members donated the items to go into the boxes and Walmart donated the turkeys. The families were escorted around the church's gym and were able to grab a bag and box and pick what they wanted from each table. Each box included a DVD that teaches one how to cook a turkey.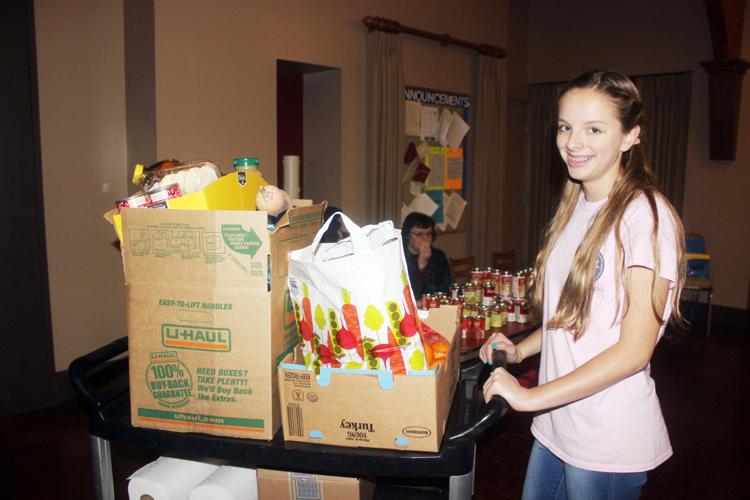 The church also served a barbeque dinner to the families that showed up to get their boxes so that they would have a hot meal that night, too.
"It means a lot to help the community and bless people that need more this season," Rogers said. "We are grateful that we are able to do it."