Just two weeks after graduating with a bachelor's degree in social work from The University of Tennessee, Knoxville, Hope Woodard started a job working for the Peace Corps.
It is a two-year commitment altogether. After three months of training, Woodard was able to begin her service. "The total amount of time, including training, is 27 months," Woodard said. "I was just about to complete my tenth month when they had to call 7,300 volunteers across the globe home."
When Woodard was finishing up her senior year and began looking for jobs, she found an open position in The Peace Corps working with pregnant women and children ages zero to five on public health issues like nutrition education, malaria prevention and family planning education.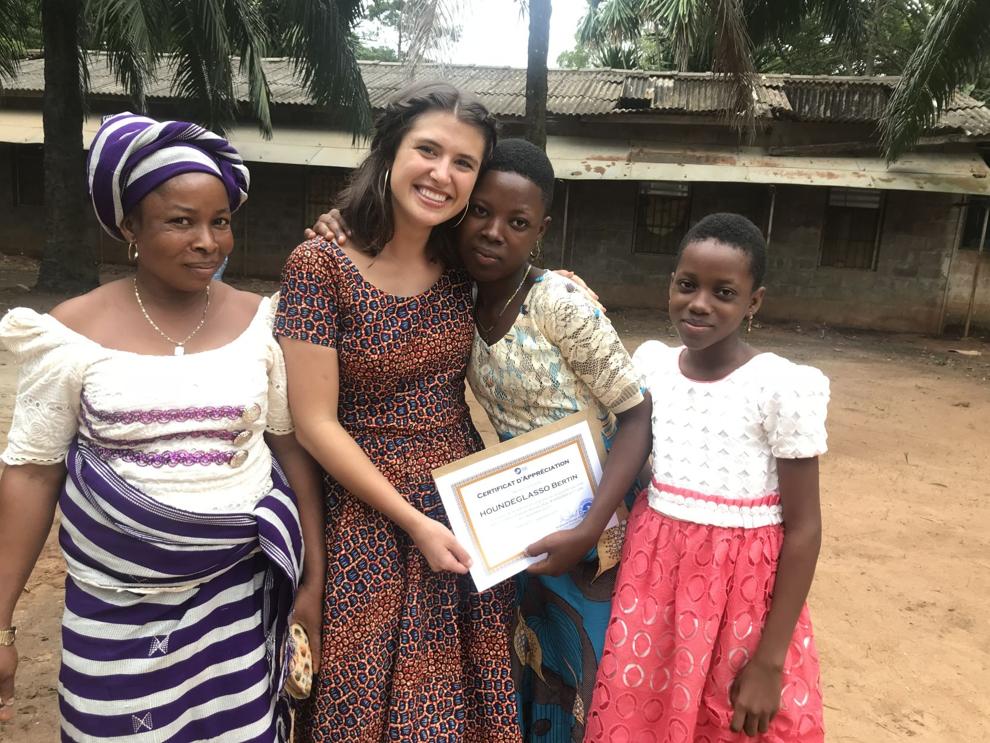 "I applied and got accepted. I graduated in May and was on a plane to Benin by June. Benin is a small country in West Africa about the size of Pennsylvania," she said. "Even though I was a public health volunteer, I was able to work with the local middle school in my village. In West Africa, girls' education is more encouraged now than it has been in the past. Girls aged equivalent to eighth grade usually drop out, so the government tried to help by making middle school tuition-free."
"Part of my experience was not only realizing the differences between our cultures, but the similarities. Sex education is a touchy subject no matter if you are in a village without running water or Nashville, Tennessee, especially for young girls. That was an interesting take away as well. I did not expect to go there and notice any similarities," she said.
While Woodard was in Benin, she started a club for middle school girls to get together and have a safe space to be able to talk about the struggles of being a girl. "I also did some educational health sessions during the meetings to talk about safe sex and other important issues," she added.
Another memorable time for Woodard was when she chaperoned students on a weekend trip. "Two girls from our school were chosen to go to a more developed city in their country for a girls' scholarship summit. The girls had never left their village before. Actually, it was probably the farthest they had ever been from home," Woodard said. "We stayed at a hotel and it was the first time the girls had ever seen running water. They use a water pump in their village. We taught them how to use the sink and the overhead shower. It shook me up a bit because these are things that we have in the states and I watched 15-year-old girls experience them for the first time. It was really cool and I am grateful that I got to experience that."
When the COVID-19 epidemic began and Woodard as well as the volunteers were evacuated, it came as a surprise to everyone.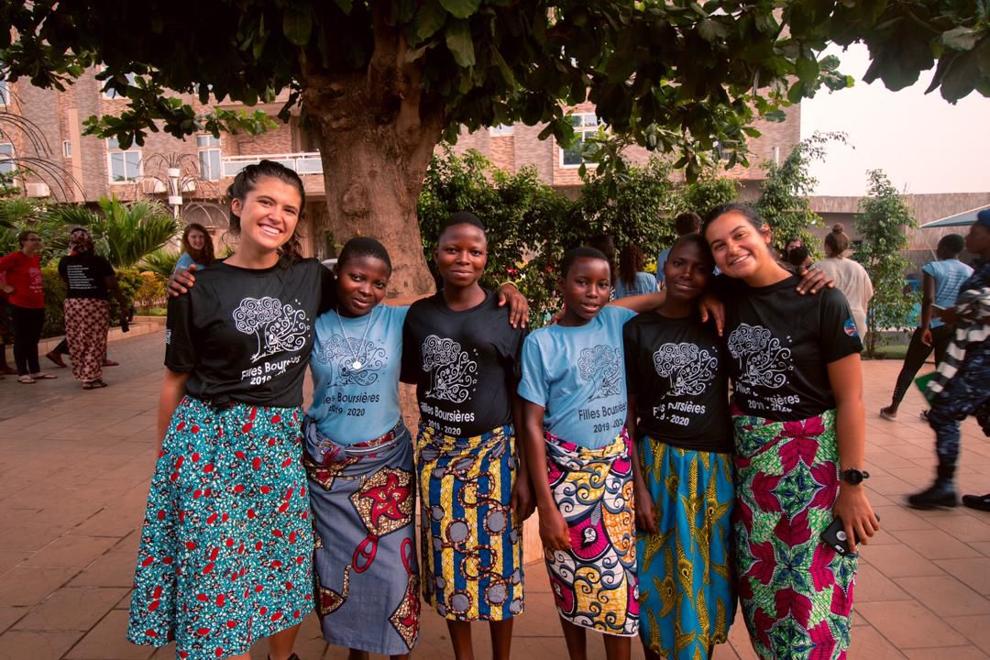 "It all happened fast. We had been hearing about COVID-19 since January. We were watching different countries be affected and taking different measures," she explained. "We got an email from the Peace Corps that said 'Don't panic. Keep doing what you are doing. We are figuring out what is going to happen.' About 15 hours after the initial email, we were told that everyone had to get to the capital. We had about a day to say our goodbyes and pack. That was the hardest part. It was necessary, but difficult."
Woodard says her time in the Peace Corps has helped her understand what is more important in life. "Because of COVID-19, people are having a hard time giving up events, concerts and going out to restaurants. We Peace Corps volunteers, who had just spent 10 to 20 months in the process of giving all of those things up, were sitting back and laughing because we had gone almost a year without any of those things," she said. "In developing countries, you have the bare minimum. That makes you value your relationships more. You are a more self-sufficient person. Before anyone goes to the market in Benin, they ask their neighbors if they need anything brought home because not everyone has access to transportation. They always check in on their neighbors. My neighbors felt like family and I was hosted by two or three families that I can genuinely say I felt like they were my own family. The people in that community take care of each other. I have seen a lot of that here in Tullahoma since COVID-19 happened. I just really hope that once things do get back to normal, people are still able to hold onto this sense of community."
"In America, before COVID-19, we had everything at our fingertips. I think that this moment, although it has caused a lot of hurt for some people, has allowed people to recalibrate what is important to them. We are all having a tough time dealing with things that were taken away, but this is an everyday thing in third world countries," Woodard said.
As far as returning to The Peace Corps one day, Woodard is not sure. "In order to go back, I would have to reapply and start back over," she explained. "I am not sure when they will allow volunteers to return to those countries, so I am not sure if I will go back or not. Either way, it was the experience of a lifetime."