Fran Marcum, co-founder of Partners for Healing (PFH), and co-founder Bill Starnes' widow Rosemary Starnes as well as their son Robert Starnes visited PFH last month in order to award the staff with a special gift to thank them for everything that they have done with the nonprofit over the years.
The gift, a sculpture crafted in the same form of the PFH logo, was also presented to honor the two primary founders, Fran Marcum and Rev. Dr. Bill Starnes.
While they were present, Marcum and Rosemary Starnes browsed through a scrapbook and reminisced over the first few years of the nonprofit primary health clinic.
"The two enjoyed seeing how far we have come from where they started," Director Lynn Brumfield said.
During the presentation, the women had a lot of good things to say about Starnes' and all of the goodwill he shared throughout his life. They talked about how Marcum and Bill would jokingly call themselves "the odd couple" while they spoke to area physicians, medical groups and civic clubs about PFH, teasing "What does a retired minister and a retired aerospace executive know about starting a primary health clinic?"
After learning about the need to provide healthcare for the working uninsured and that at the time, 16 percent of the population were dealing with said problem, the two knew they had to try to open the nonprofit.
The organization had a dream before it even had a name. The vision of the "steering committee" was to meet an unmet, unseen need in a compassionate, professional manner, according to Marcum.
"Bill was a great fundraiser and hard to say 'no' to. He was a very compassionate and giving man," she added.
The sculpture presented was crafted by Bill's son-in-law, Randal Martin of Nashville. Bill designed the sculpture as it is the logo for PFH.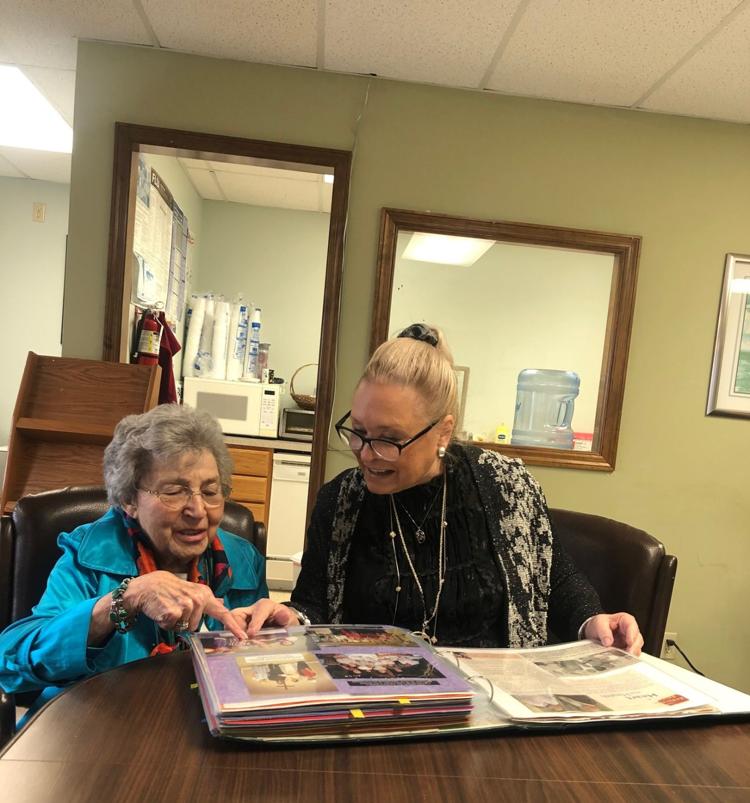 The sculpture is to remain at PFH and should be passed down throughout generations, according to Marcum and Starnes during their presentation.