West Middle School held its Salute to Veterans program Monday to honor veterans for their service.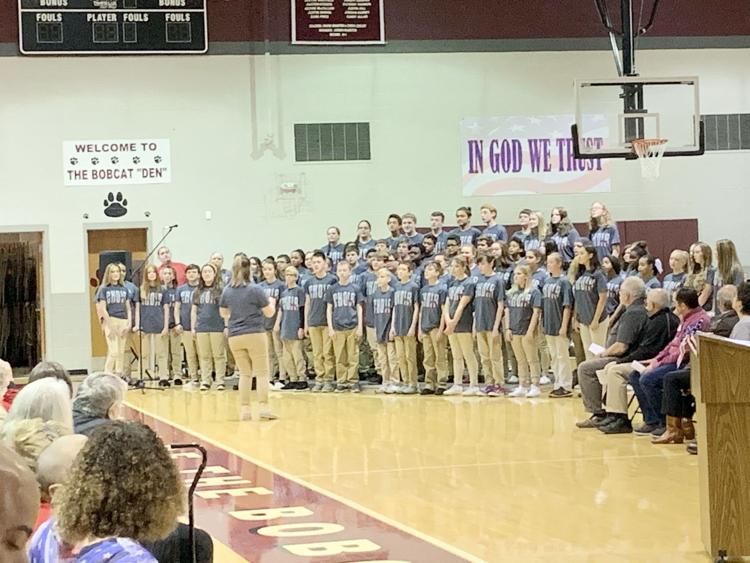 The program had presentation of colors by the Tullahoma High School ROTC, the West Middle School band and choir performing the national anthem, "God Bless America," "America the Beautiful," and "Armed Forces on Parade," and a reading of "In Flanders Fields" by West Middle School student Zavier Fowler, who also explained the history of Veterans Day.
West Middle School Principal Ms. Cynthia Herrera said the program is student-driven as the student council coordinates with West Middle School teachers Cheryl Lee and Kaytlan Wilson to determine what parts will be in the program. They also coordinate with the band and choir teachers to organize the music that'll be performed.
"For me, the Veterans Day programs are very important because a lot of students have not had the opportunity to learn very much about it throughout the week," said Herrera, "We showed different things to educate the students on what Veterans Day really means. We also try to instill in them that this is a very important holiday because we wouldn't have the freedoms we have today if it weren't for our veterans providing our safety and our freedom for us."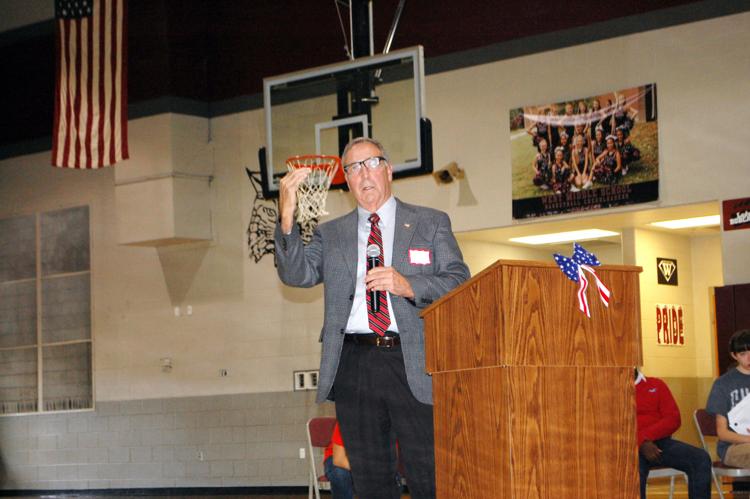 Herrera said "I'm thankful that the Tullahoma community comes out on a regular basis to our programs at West Middle School but this is very significant for us to have veterans to take time out of work and day to come and celebrate with us."
The guest speaker of the program was Major General Robert Alan Harris, the Assistant Adjutant General of the Tennessee Army National Guard. He talked to the students and guests about the importance of Veterans Day and explained how "Saving Private Ryan" is a good reflection on what some veterans may have gone through. 
Harris told the students that whenever they see a veteran, they can tell with their military hat representing their branch, they should go up to them and say thank you. He said most won't ask why but if they do say "for protecting me."