Deputies seize plants worth $100K
More than $100,000 worth of marijuana was seized from an Old Murfreesboro Road property last weekend after the Coffee County Sheriff's Department responded to a call of hogs running wild and causing damage in the area.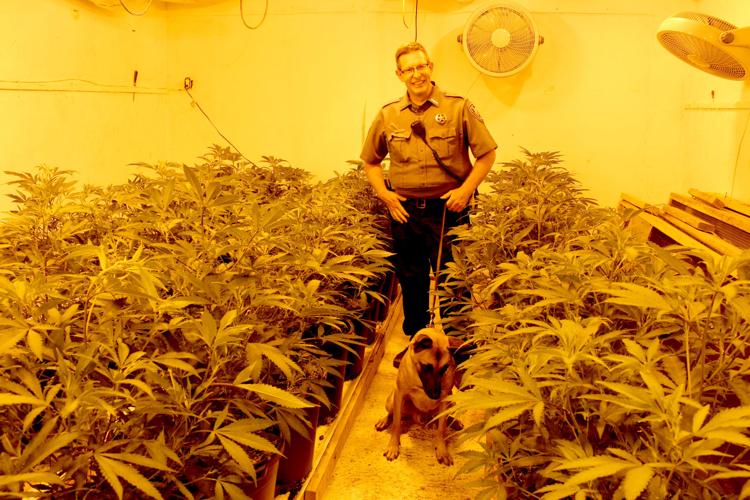 On Saturday, Coffee County Sheriff's Deputy Larry McKelvey attempted twice to contact anyone at the residence. On his second visit, he spoke to a man on the property who said he was a neighbor there to locate the hogs.
Walking next to a dark green metal building behind the main residence, McKelvey reportedly smelled something similar to marijuana and called Sgt. Stephen Sharketti to the scene. After Sharketti confirmed he smelled it as well, McKelvey retrieved his K-9, Yoshi, from the patrol vehicle.  Yoshi indicated a positive alert.
When Investigator Brandon Reed arrived, he also confirmed the smell. 
A search warrant was issued and executed.
Investigator James Sherrill cut the lock off the building. Inside, sheriff's department officers located three grow rooms lined with foam insulation, sealed joints and air intake ducts. In one room they found 33 marijuana plants, grow lights, 20-inch circulation fans, water lines, sifting screens, electronic scales, fertilizers, pH chemicals, black plastic plan containers, intricate electronic panels, transformers and a humidity trough.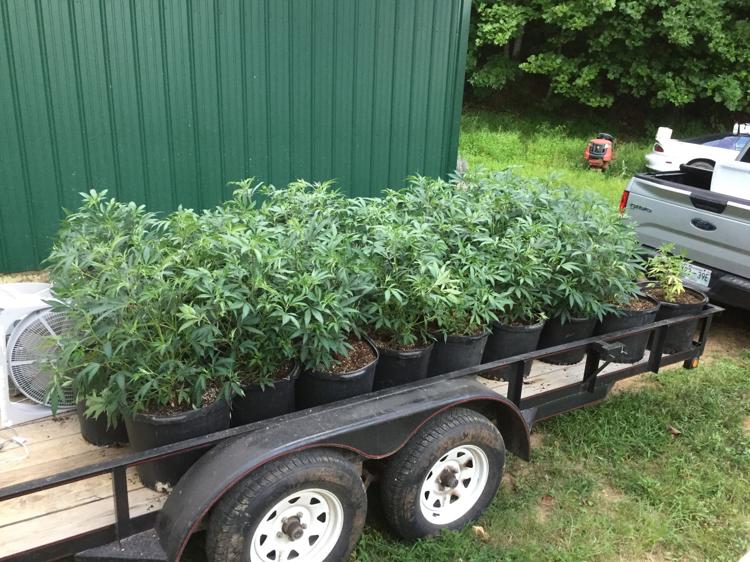 In plain view, Sharketti also located a 1-gallon sprayer, an oil extract and a natural organic pest control product consistent with marijuana grow operations.
The marijuana plants were secured and transported to the Coffee County Sheriff's department and submitted to evidence.  Other items associated with the grow operation were inventoried, transported and secured. 
A Chevy Camaro, in plain view inside the building, was also seized.
According to the Coffee County Sheriff's department, no arrests have been made.  The investigation is ongoing.