Tennessee lawmakers have proposed a bill (SB1807/HB 1873) to allow residents to petition the courts to temporarily remove firearms from individuals who may pose a threat.
Sponsored by Sen. Sara Kyle, D-Memphis and Rep. Gloria Johnson (D-Knoxville), the bill would amend T.C.A. 39-17-1901 and would allow family members, household members, intimate partners or law enforcement to petition to confiscate guns from individuals showing an immediate risk of harming themselves or others.
This type of law, known as red flag law or Extreme Risk Protection Orders (ERPOs), is being introduced nationwide in response to gun violence. Seventeen states and Washington D.C. have similar laws on the books.
Under the proposed SB1807, the petitioner would sign an affidavit for emergency protection order. If a judge grants the order, the person in question will be prohibited from purchasing or possessing a firearm during the period the order is in effect.
Supporters of the bill say it preserves due process while also protecting people against potential gun violence. The red flag laws are designed to address crisis situations in which there is a serious concern about an individual's access to firearms.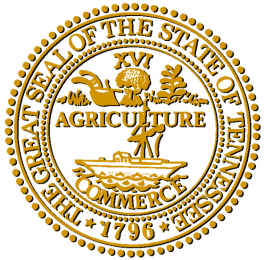 According to a recent survey, Americans from across the political spectrum support red flag laws. There is broad support among men and women, with more women supporting red flag laws than men. Reginal differences exist, with a smaller percentage in the West supporting these laws – still a majority. Support for the red flag laws increases with higher level of education, the poll found.
Overall, 77% of Americans surveyed support ERPOs initiated by family members, and 70% support ERPOs initiated by law enforcement. Republicans and gun owners strongly support these types of laws. Two-thirds of Republicans and 60% of gun owners support allowing police to seek the court orders; 70% of Republicans and 67% of gun owners are in favor of allowing family members to seek them, according to the poll conducted by APM Research Lab/Guns & America/Call To Mind.
Coffee County resident Richard Brooks, owner of Templar Shooting Sports in Tullahoma, opposes the bill. 
"I am absolutely against these bills," Brooks said. "As proposed, almost anyone who knows a person can file a petition for an order of protection to infringe a person's right to purchase and possess any firearm."
The law would require a respondent to transfer all firearms within 48 hours of service of the order, Brooks added. 
"In essence, if an old roommate or someone who's dated a person wants to get revenge or has a personal vendetta against another person, they can, without the presence of the person they want to order against, have the court take away their constitutional right to keep and bear arms," Brooks said. "This is called 'ex parte' – there is no requirement for a respondent to be present at the issuance of the order."
The petitioner must file a sworn petition, which does bind them legally under the law to not issue a false report, he said. 
"However, the words 'reasonable belief' are in the bill. Essentially, anyone can reasonably believe anything about another person without any evidence of fact," Brooks said.
The red flag laws are "absolutely anti Second Amendment and an absolute infringement of that right," and they violate the Fourth Amendment – the right of the people to be secure in their persons, houses, papers, and effects, against unreasonable searches and seizures, said Brooks.
"There is no due process, and this would require the seizure of property against the Constitution," Brooks said. "The bill reads as if the person must voluntarily, 'lawfully' transfer all firearms. However, what if a person refuses? Then what? Does the SWAT team show up to seize property without due process? Who will issue a warrant for that? What if law enforcement refuses to enforce a warrant based on this law? What about the person who lawfully defends themselves against an unlawful seizure of their property?"
There are emergency protective orders for domestic violence victims, which prevent the respondent from purchasing a firearm. There is a question on the form required to be filled out by every purchaser at a firearms dealer that asks if the purchaser is under court order restraining them from harassing or stalking a child or intimate partner, Brooks said. 
"We have law currently to protect people from being harassed, stalked," Brooks said. "(And it) even restrains someone from being in the presence of a victim."