Robert E. Lee Elementary School (REL) is taking a new approach to educating the whole child, according to school officials.
The school recently implemented a new social-emotional learning (SEL) program aimed at addressing the social, emotional, physical and academic needs of young learners.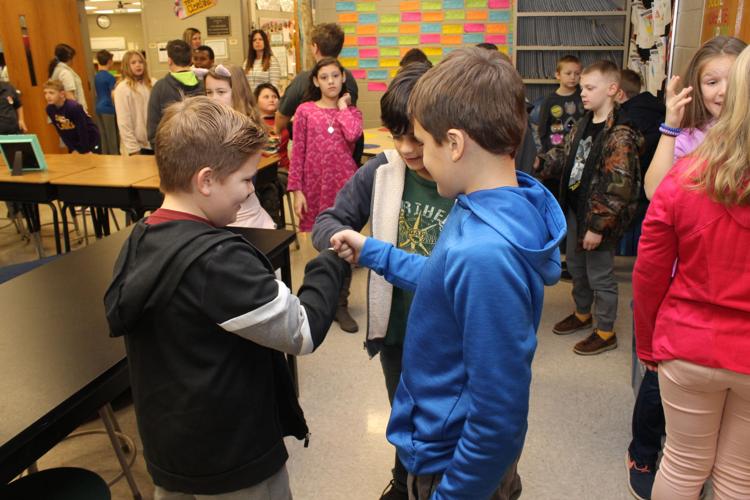 According to REL Principal Mary Gilbert, who implemented a similar program at College Street Elementary School while she was a school counselor and assistant principal, the purpose of SEL programs is to promote success in student performance by addressing the whole child.
"We believe that if students are 'happy, healthy and safe' they will succeed academically," she said. "We want to provide a positive learning environment with clear expectations and communication strategies that will empower our students to cope with adverse childhood experiences (ACEs)."
ACEs can affect children from any socio-economic background, Gilbert said, and that trauma can have negative impacts on students' ability to succeed in and out of the classroom. According to the National Center for Trauma Stress Network (NCTSN), one out of every four children attending school has been exposed to a "traumatic event" that can affect learning and/or behavior. These can include significant traumas such as life-threatening violence in a caregiver or witnessing domestic violence in the home to something as everyday as the loss of a pet or family member.
By addressing these traumas in young children, Gilbert said, school officials can help build relationships with their students and open up new lines of communication and trust, which can help positively impact student academic performance.
"Just like building a home, students also benefit from a firm foundation in the early years," Gilbert said. "We wanted to develop a stronger understanding of a trauma-resilient informed approach and create the conditions for social-emotional growth throughout our school. By utilizing evidence-based practices and materials, we are building positive student relationships and are continuing to foster an inclusive learning community."
The SEL program at REL is utilizing the Sanford Harmony Social Emotional Learning program, which "empowers young to communicate, collaborate and solve problems," according to Gilbert. The program she and her faculty members are utilizing in the classrooms was researched and developed out of Arizona State University with continuing research out of Johns Hopkins University.
The two main components of the program are everyday practices called "meet up" and "buddy up" and specialized lessons and activities that focus on broader themes on a more sporadic occasion.
Each day, students gather in a "meet up" to discuss the plan for the day or to celebrate good things that happened to the students and teachers. During the meet ups, students are encouraged to share, listen and learn about their classmates on myriad topics, from likes and dislikes to special occasions.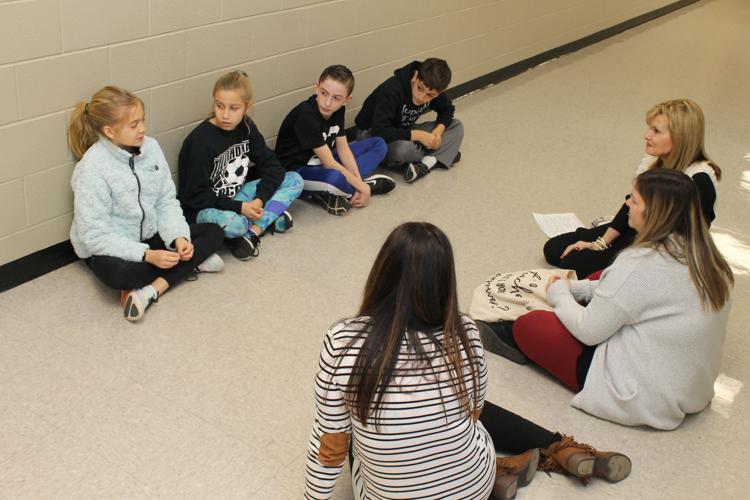 Students then "buddy up," getting together with a partner to collaborate more intimately. According to Gilbert, students have a different buddy each week, inviting students to get to know each other outside of their own friend groups.
Different grade levels operate their meet ups and "buddy ups" in different ways in order to best support children's development. While each kindergarten and first grade class has their own meet ups and buddy time, the fourth and fifth grade classes all come together for a grade-wide buddy up.
According to Gilbert, since implementing the SEL program at Lee, she has seen "considerably less" office referrals for students. Another positive impact of the SEL program is the reduction in tardies and absences.
If students are absent, Gilbert said, that means their buddy for that week doesn't have a partner, and they don't want to leave their buddy alone that day.
"They don't want to miss [school]," Gilbert said.
Gilbert has also gotten positive feedback from her teachers in regards to the SEL programming. Teachers from all different grade levels are reporting a remarkable improvement in their students' attitudes. Fifth grade teachers in particular have seen a reduction in "peer conflicts and drama" since starting the Sanford Harmony SEL program, Gilbert added.
White County Schools visit
Due to the program's success, Lee hosted a visit from White County Schools in January to demonstrate how the Sanford Harmony program works on a day-to-day basis. Representatives from several schools in Sparta came down to Tullahoma and spent a day at Lee observing the students and teachers at Lee during a typical buddy up session.
Elizabeth Staggs, who teaches fourth grade at Woodland Park Elementary School in Sparta, said she was "in awe" of how well the fourth grade students at Lee communicated with each other and their teachers during their buddy up.
"I would have loved for my child to have been a part of this school," she told The News.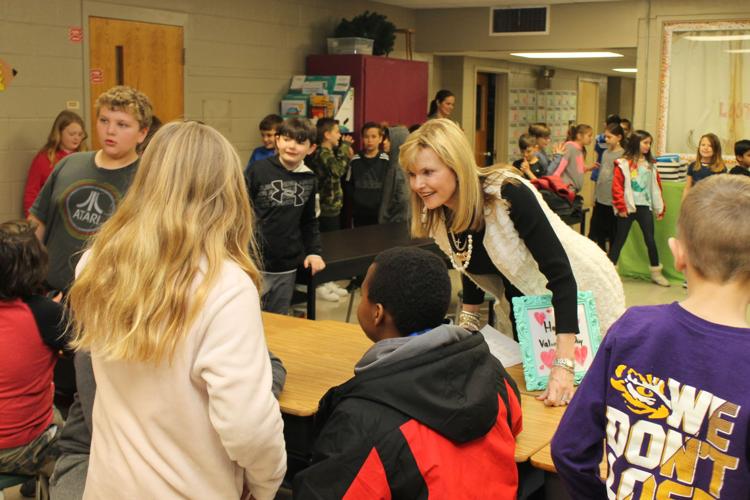 Her colleague Kathy Phillips, who teaches fifth grade math at Woodland Park Elementary, said she was impressed at how each student felt like "part of the group" and expressed "good discipline."
Based on the success of the SEL program at Lee, Gilbert said the district at large is looking into ways to implement the program on a larger scale.
School administration officials have indicated to Gilbert that she will be provided professional development sessions on Sanford Harmony SEL at every school in the district in order to give faculty at all Tullahoma City Schools the tools and resources needed to implement the program in their buildings.