Rodney Hall celebrated two decades in business in a big way: he moved his business across town to a larger shop next to The Tullahoma News offices.
Hall opened both his shops the first day of October, albeit 20 years apart.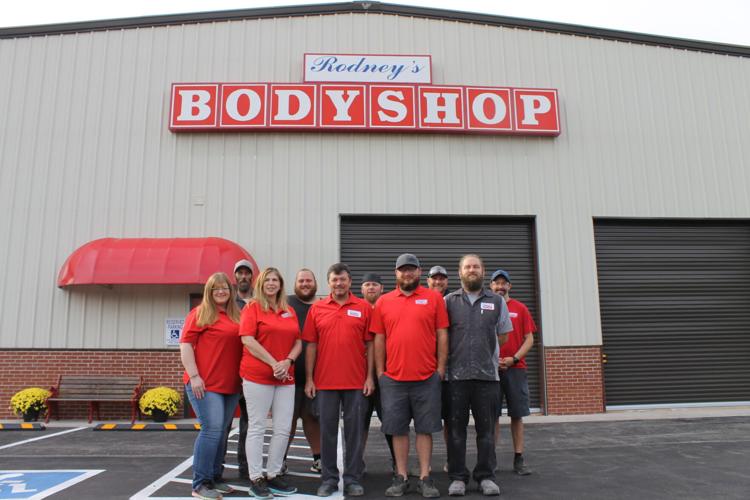 "We've been in business 20 years," he said. "We opened the first shop October the first of 2000 at the old location, and then we reopened October the first of 2020."
Moving was an efficient affair, as Hall said he only closed down for five days to facilitate the move. His new location offers much more space for work to be done on his clients' vehicles.
"This is a lot bigger building," Hall said of the new shop, located at 601 Lakeway Place. "There's more room; more parking. It's a more accessible location.
After having been located on South Jefferson Street for many years Hall said he was gaining more and more business and needed a larger space to be able to perform all the work he and his crew had on their plates.
As luck would have it, around the time he was looking for a larger space, the Lakeway Place location, formerly the site of A+ Moving and Storage, came up for sale, and he snatched it up.
Transforming the shop from a storage facility to a working auto body shop took about two months and many late nights, Hall said.
"I remodeled the office, and I had to put in a new paint bay," he said. "We've had to do quite a bit of work to get it prepared."
Other than the paint bay, renovations included improving the lighting, adding heaters and completely redoing the front office area.
Overall, Hall is proud of the work he and his team have been able to do in such a short time. He cited the work of his son, as well as his other employees, as part of the reason the shop was able to reopen in quick fashion.
"We worked after hours," he said of the renovations to the new shop. "We'd work at the other shop during the day and then come over here at night and work on this to get it ready. We worked really hard for two months to make it all happen."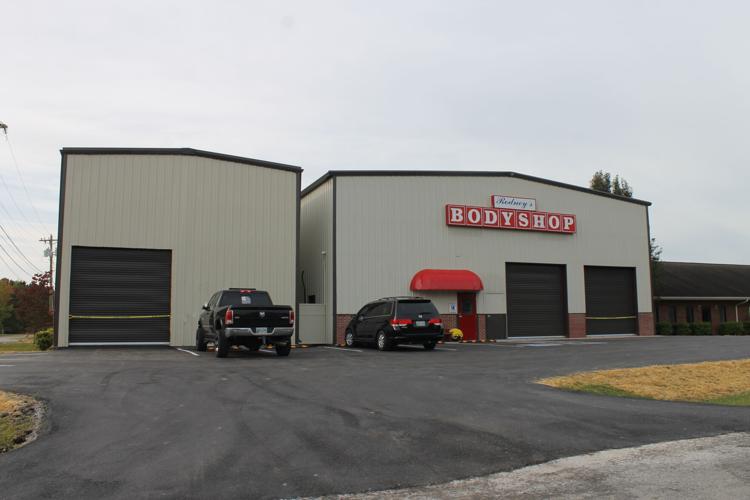 Hall said he can tell his new, larger location is already working out well and will continue to do so for his business.
"It's a better location; a better layout," he said. "We've got it laid out to where we can get cars repaired faster."
Hall also said his customer parking area is much larger than his previous location.
As with his old location, Hall said Rodney's will continue to facilitate children's letters to Santa each Christmas. He added he may even try to do something even bigger and better in the coming years, now that he has space.
"We've got plenty of room here," he said.
Rodney's Body Shop is now located at 601 Lakeway Place and can be reached by phone at 455-2570. Business hours are 8 a.m. to 5 p.m. Monday through Friday.