While Bonnaroo is filled with people, music, arts and more, one art form is sure to catch your eye each year.
The totems people create and bring to the festival also showcase the talent and effort festival goers put into their 'Roo each year.
Totems are just as prolific throughout any music festival as flower crowns and glitter, with inside jokes, TV shows and more referenced on each of the sign posts.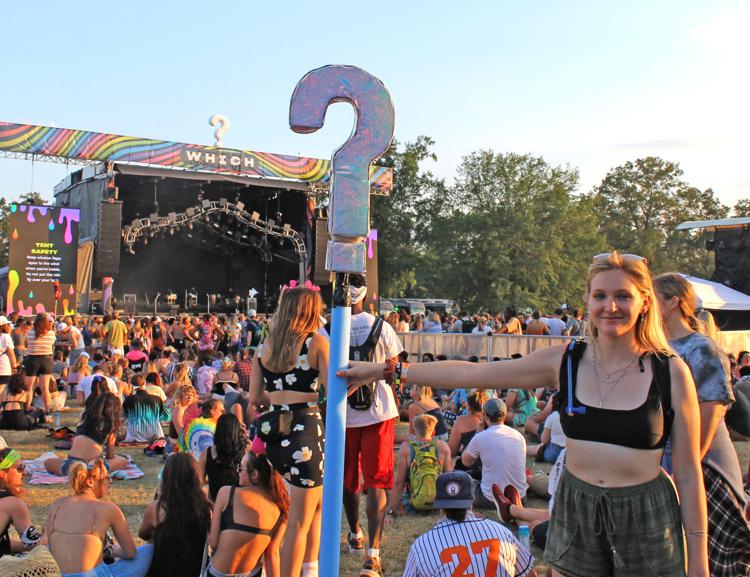 But totem design varies, with some people choosing to simply carry around an inflatable pool float as their identifying object while others choose far more elaborate designs complete with LED light strips and sound effects.
From references to "It's Always Sunny in Philadelphia" and "Spongebob Squarepants" to homages to Bonnaroo staples, thousands of people create their totems in an effort to stand out.
Even something as simple and silly as a pineapple with sunglasses can help people find their friends, which is what Meredith Greer, an Atlanta native, used at this year's festival.
She said her totem, inspired by the late night EDM stage Kalliope, was named Bacchus, for the Greek god of wine.
"He's from New Orleans and he likes to party, and his favorite place to go is Kalliope," she said. "They have a pineapple party at Kalliope, so that's what inspired us."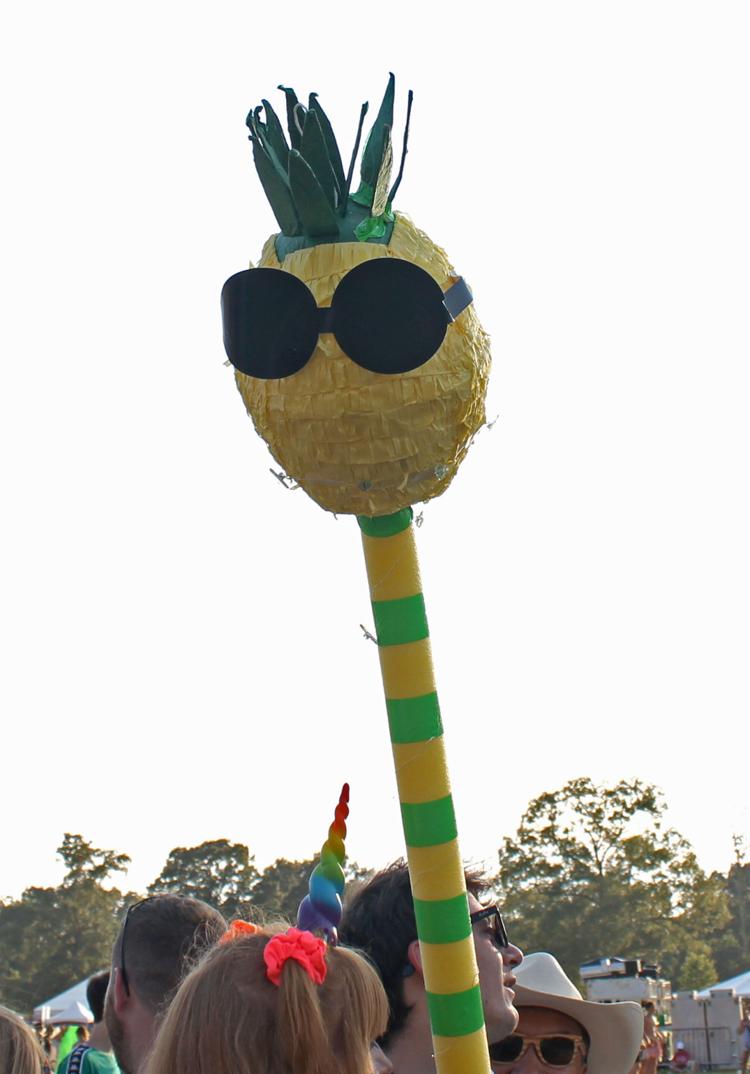 Greer said she's been attending Bonnaroo almost every year since 2011, and Bacchus is her second totem.
"I didn't have one for a long time," she said.
Last year was the first year she had a totem – "a little monkey named Archimedes," she said – and it was so popular she wanted to create another one for this year's festival.
Totems also serve a larger purpose for a music festival the size of Bonnaroo: they allow people to find their groups in large crowds more easily, something Greer was thankful for.
 "It's really easy to find your friends," she said of Bacchus. "It's been a godsend, because we can find our friends without our phones, and it's been really fun and super nice."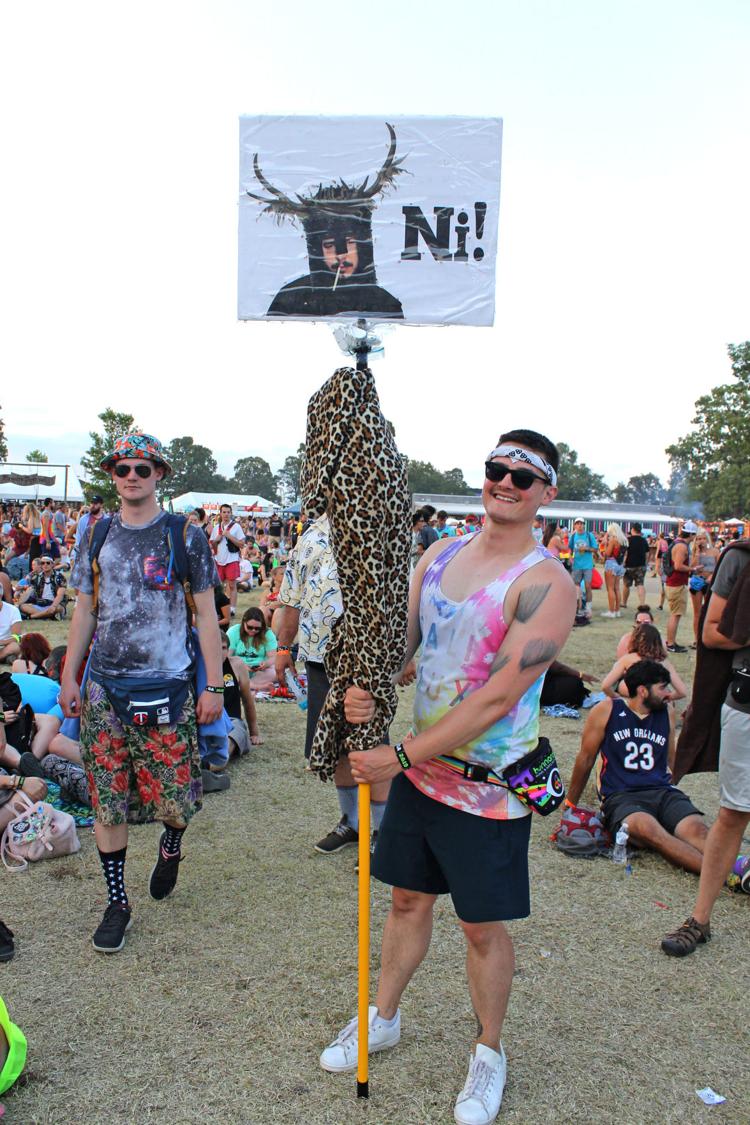 Another totem-carrying duo proud to show off their handiwork were sisters Christina and Veronica Rizar from Lafayette, Indiana.
"We spent maybe four days on it, like four hours a day, just building it together," Christina said.
When asked why they decided to make a totem, Veronica, a Roo veteran, said she'd always seen other people's totems at past festivals and liked how they'd made them.
"I always see people come up with creative things, like what Bonnaroo is to them, and I like the clouds in the morning when I wake up … so that was the theme for our totem," she said.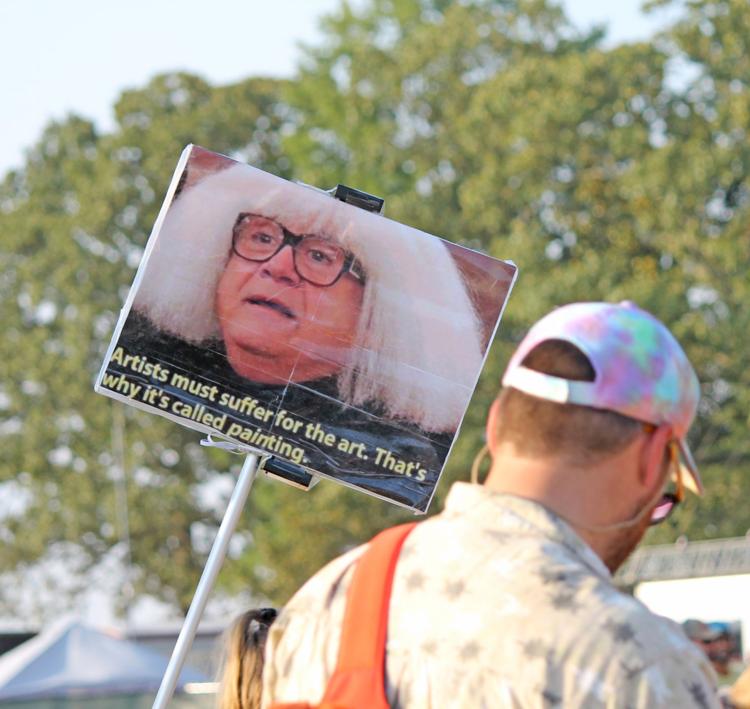 This was Christina's first Bonnaroo, and she was impressed by the creativity displayed on all the different totems she'd seen this year.
"It's so awesome how creative everyone is," she said. "There's not one that's the same. Everyone has their own personal way of creating their totem. It's awesome."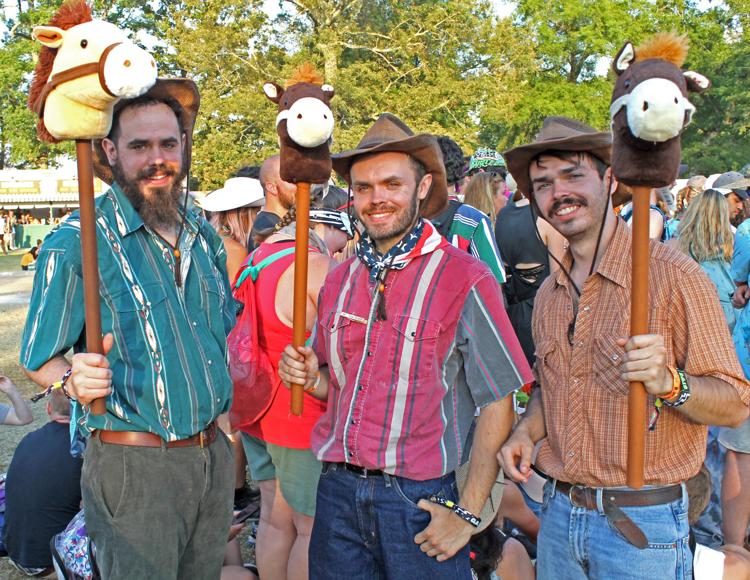 While the Rizar totem is meant to represent the morning sky, some people chose to pay homage to the stages themselves, like Allison Lubbock and Darby Miller, who live in Nashville and Cincinnati, respectively.
Their group created a totem with a big question mark, which looks like the question mark that traditionally adorns the Which Stage.
Last year, they said, the stage was missing its iconic question mark, so they decided to create their own.
"We thought the question mark was going to be gone this year, so we knew that everyone who had been to Bonnaroo before was going to know what was up when they saw it," Miller said.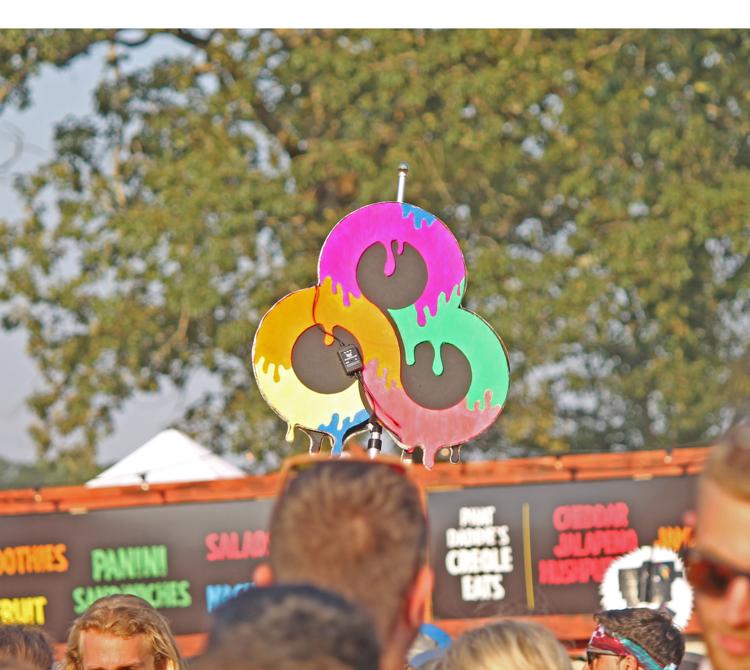 Unfortunately for them, Bonnaroo put the iconic symbol back atop the stage this year.
But that didn't dampen their spirits.
When they were coming into the grounds on Thursday afternoon, they said they got a great reaction from it.
"Everybody was loving it, so we knew it was going to be a hit," Miller said.
Their question mark was a little more extravagant, as it had LED light strips all around the borders, giving their symbol a groovy nighttime look.
No matter what weird or silly things people decide to do to find each other on the 700-acre grounds of Great Stage Park, it's a given that they are all going to get a reaction from the masses.