Seth Stephens would have celebrated his 37th birthday on Aug. 24.
But two years ago, his mother Susan Rymer said, an overdose took his life.
In his honor and to help raise awareness of the devastating effects of drug addiction, Rymer has launched the SETH Fund, Community Foundation of Middle Tennessee.
With the money raised through the SETH Fund, she supports local organizations helping individuals battle drug addiction.
Recently, the SETH fund presented a check for $3,000 to the Coffee County Drug Court Foundation. The nonprofit foundation assists locals with intervention, treatment and rehabilitation.
"We also donated $2,000 to Be the Bush Ministry," she said. "I wanted to make sure these young man are taken care of."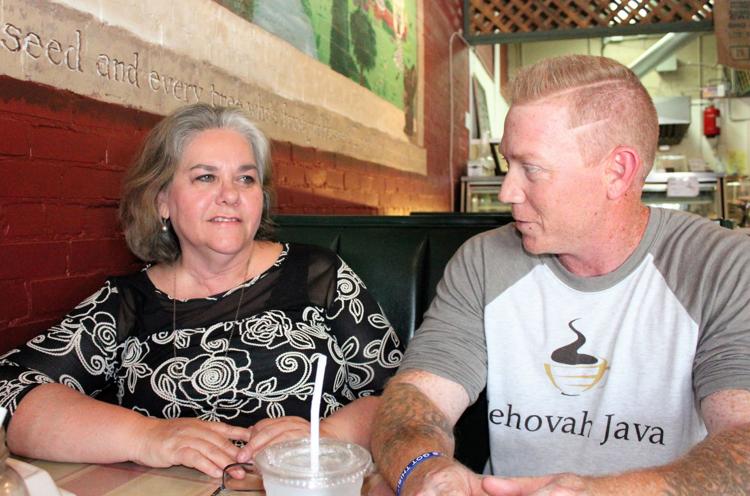 Be the Bush is run on donations and with the help of the organization's coffee business, Jehovah Java, located in the downtown Manchester square.
Shame accompanies drug addiction and makes recovery even harder.
Rymer wants to help erase the stigma, so individuals fighting addiction would seek help. Addicts, ashamed of their addiction, hide their dependency and don't address the issue as the addiction deepens.
"I didn't know about Seth's addiction," Rymer said. "I knew that several years ago he (was prescribed) oxycodone. He said it made him feel almost normal. He suffered from depression and anxiety."
He was the oldest of three siblings.
"Seth was a smart child," Rymer said. "He went to Lynchburg Elementary. In seventh grade, he moved to Webb School and graduated in 2000. He had a dry sense of humor. Seth was firm on civil rights and had a passion for people from every walk of life, color and background."
After graduating from high school, he attended Rhodes College, where "his heart was broken by a girl – his first love," Rymer said.
"He moved to Murfreesboro and started working there," she said.
On Oct. 27, 2017, Rymer received the devastating news about her son's death.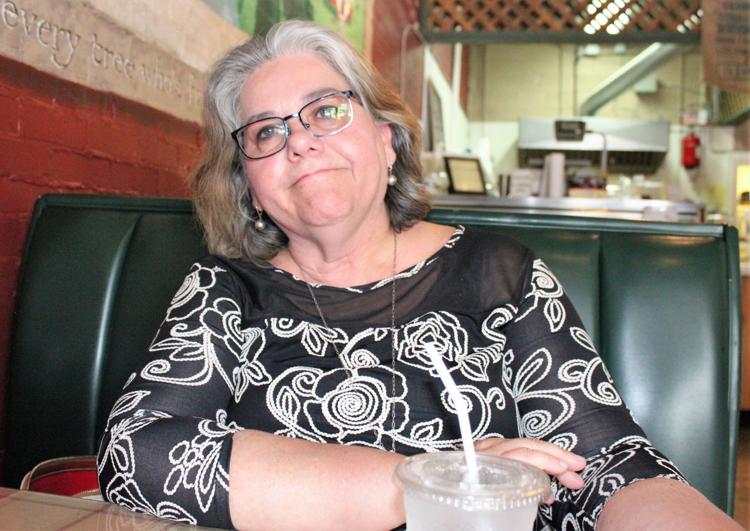 "Seth died from opioid overdose," she said. "The toxicology report showed morphine with fentanyl in it."
He had friends and family that loved him.
"Seth had three nephews that miss him all the time," Rymer said. "One of his nephews, Samuel, still wears Seth's number in baseball – Seth was a big baseball guy and played baseball through high school – so Samuel always chooses number 12 in Seth's memory."
Sharing her son's story, Rymer wants to encourage those who suffer with addiction to speak up and seek help. She wants to eliminate the stigma and show that addiction is not shameful – it's a condition that needs treatment.
"Drug addicts are not bad people," she said. "They are good people that are hurting. They have a disease that needs to be treated. Seth was very ashamed of the fact he was an addict, and he never shared that information with me."
In 2017, 1,268 Tennesseans died from opioid-related overdose, according to the Tennessee Department of Mental Health and Substance Abuse Services.
'I don't want another mom to go through this'
"When your child dies, there is not a word to describe how you feel – every day you relive it, you relive it," she said. "At 58, I lost my first child and the pain is incomparable to anything. When it's such a sudden death, you have no time to prepare or process the whole thing.
"I wouldn't want my worst enemy to feel the pain I have felt – it's a horrible pain. I don't want another mom to go through this and to feel that pain and that hurt. You don't get over it in time. And the pain affects so many people."
Unanswered questions and guilt make the situation even worse.
"What could I have done?" Rymer said. "What did I not see? What happened?"
To help locals battling dependency, Rymer started raising money for tackling the issue.
"I started the SETH Fund as soon as Seth died," she said. "I wanted to do something. We have been raising money through the Community Foundation of Middle Tennessee.
"We are ready to do something for this community. We want Manchester, Tullahoma, Lynchburg to have the means to fight and prevent future drug overdoses."
"Seth grew up in Lynchburg. We live in Tullahoma, and we have a business in Manchester, Rymer Cleaners."
"I just want people to understand drug addicts are not bad people – they are family. We have to do something to stop the stigma."