Local filmmaker Colin Shuran has done it again: he has another film ready to premiere to the world.
A little more than a year after the worldwide premiere of his feature-length documentary "My Friend Karl," Shuran has completed another documentary.
His new film, "Walls for Women," focuses on the public art campaign that took place in Tullahoma and statewide last summer, he told The News.
"It was a special event because it took place during the centennial of the 19th Amendment ratification and it also stayed true to its name: female artists were allowed to paint whatever they wanted on different walls across the state," he said.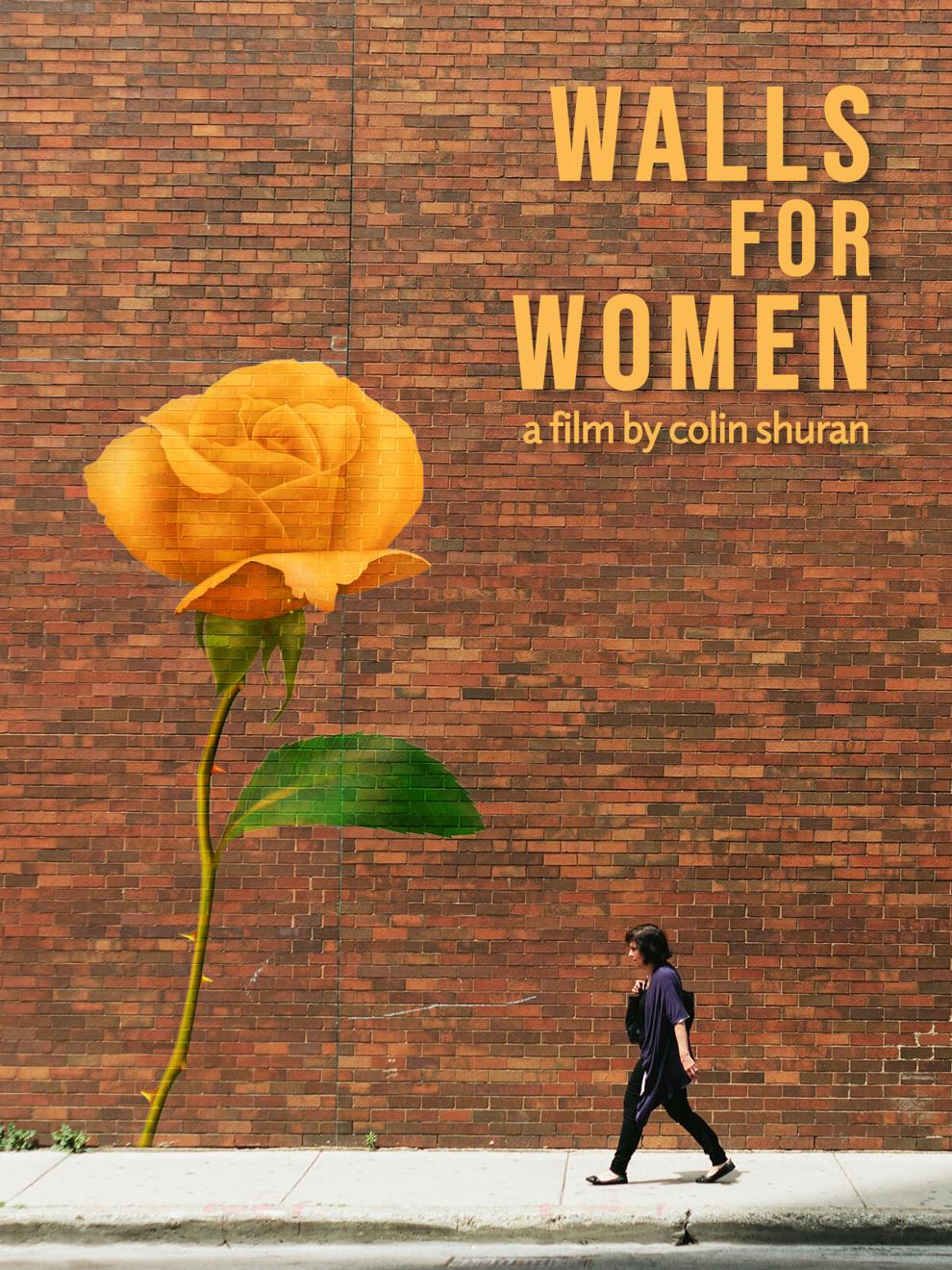 According to Shuran, the film will focus on the featured artists last summer and their thoughts on their murals as well as "the importance of art in society." There will also be a bit of history about the women's suffrage movement of the early 1920s, he said.
"'Walls for Women' is a film about freedom, creativity and art—all of which coincide with each other," he said.
Like his past premiere, Shuran said he is most looking forward to seeing and hearing people's reactions to the film. While "My Friend Karl" marked a milestone in Shuran's life and filmmaking career, "Walls for Women" is "naturally a larger achievement," he said.
"I have to admit, I'm a little bit nervous; but I am extremely excited to share this film," he said. "Plus, like 'My Friend Karl,' this film hosts another important message that people need to hear."
His newest film is even longer than "My Friend Karl"—"Walls for Women" has a 60-minute run time, while "Karl" ran for 50 minutes—though both films Shuran said are "packed with undiscovered information, inspiring stories, and strong messages."
For his second premiere event, things will look different, he said, as the COVID-19 pandemic is still raging through the world. The "Walls for Women" premiere will first be held virtually, and interested viewers can buy their tickets for the online event now.
"The first official premiere will be held virtually, giving a chance for people all across the country to view it firsthand," he said.
A local, in-person premiere, like the one held for "My Friend Karl," is also on the books for later in the spring, Shuran added.
"I am planning another safe in-person event specifically for the community of Tullahoma because I had a blast at last year's premiere of 'My Friend Karl,'" he said. "Hopefully when it warms up, we as a community can come together outdoors for another awesome night of fun. This time, I have some more special treats planned."
The premiere is scheduled for 7 p.m. CDT, Saturday, March 20. Tickets for the premiere can be purchased via Shuran's website colinshuran.com. They are priced at $12 each plus a $3 processing fee.
Empowering youth creators
Filmmaking costs money – lots of it – and part of the costs of his most recent film were defrayed thanks to the inaugural grant bestowed upon Shuran from DMA-events, the local public art supporting nonprofit organization. According to Co-founder and President Kristin Luna, the grant was created by the board of directors for DMA in 2020.
"At our board meeting last year, we decided as a nonprofit that we wanted to help encourage the next generation of creatives," she said. "Young creatives, particularly in small towns like Tullahoma, might feel like they are lagging behind their peers who come from larger cities like Nashville or Knoxville, as they typically lack the same career opportunities that the larger cities contain."
That gap led Luna and the board to want to give local young creative people the opportunities they might not receive otherwise.
"It's tough growing up in a small town without the same early career opportunities afforded to your peers in big cities," she said. "I experienced this firsthand. We want to help youth creators with a dream be able to pursue projects that interest them and can be used as a springboard for whatever avenue they choose to take after college."
At around the same time, Shuran was seeking public input on a topic he should cover for his next film. After the success of "My Friend Karl," Shuran was looking for something else to sink his directorial teeth into.
Luna suggested Shuran look into the suffrage movement, since the state was celebrating the centenary of the ratification of the 19th Amendment, and the Walls for Women mural festival was also taking place. Shuran took the suggestion and thus, his next project came on the books.
Being the first grantee Shuran called "an honor."
"It gave me the opportunity to branch out and make this film larger than the last," he said. "Since the Walls for Women festival took place all over Tennessee, I had to travel all over Tennessee. Over the course of a month, I travelled from the flatlands in West Tennessee to the mountains of East Tennessee."
Shuran was awarded $1,200 to use however he saw fit on his next creative project, Luna said. The free-rein approach with the grant is similar to how DMA-events and Luna, along with her husband and business partner Scott van Velsor, approach their mural projects, including last summer's Walls for Women.
"Similar to how we work with muralists—we do the work on the front end to vet creators who are professional and hard-working—the grant was simply to assist in the cost of him pursuing a creative project that he was passionate about," she said.
Overall, Shuran said he put the funds toward travel expenses, as well as toward the purchase of new film equipment, which he said "boosted" the quality of the film.
"It's hard to make a film on a small budget, but with this grant, every little bit helped," he said.