South Jackson Civic Center has announced both its theater and performing arts lineups for this coming season.
"South Jackson is excited to finally announce our new line up for the upcoming season," civic center officials said. "We cannot wait to bring these shows to you starting July 2021."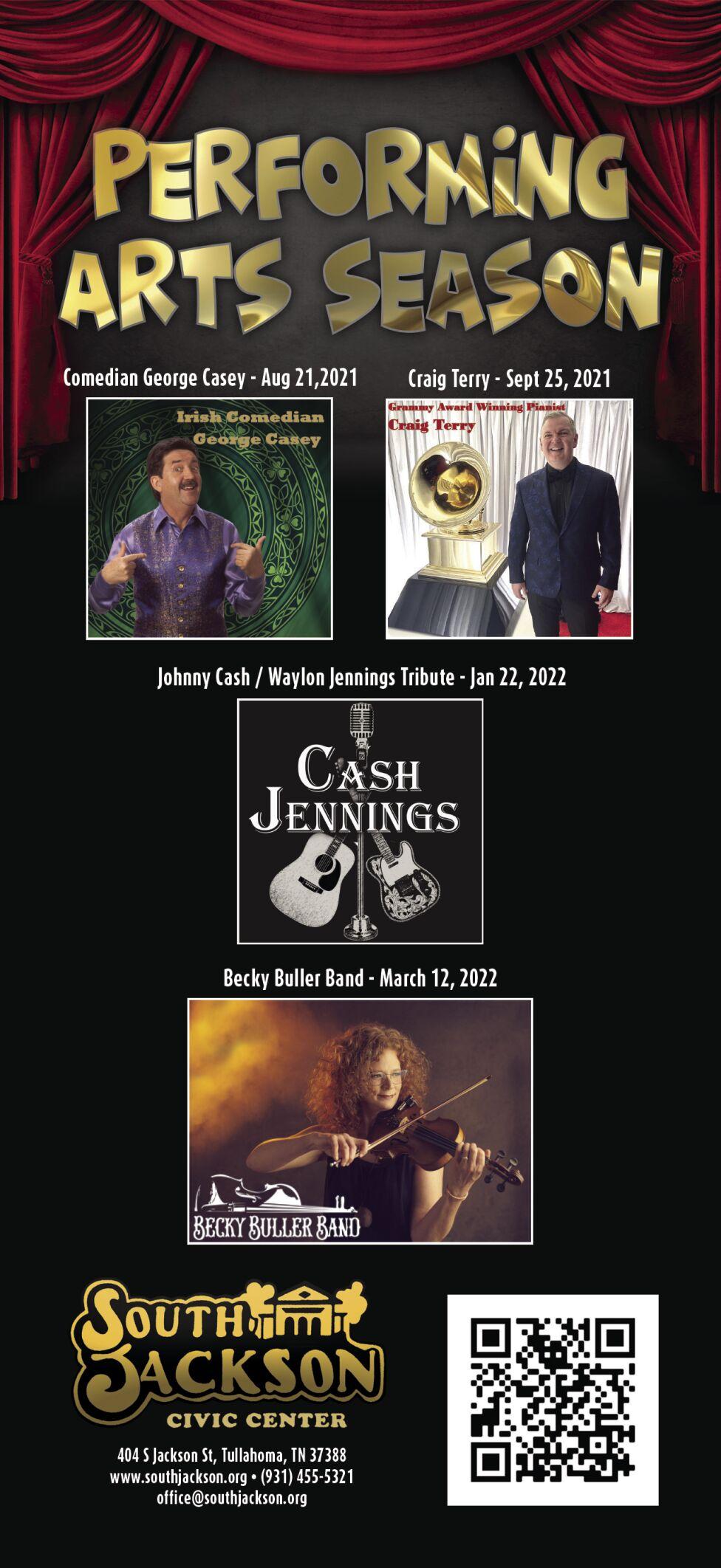 For its theater season, the civic center will have the following performances:
"Disney's The Little Mermaid" from July 9 through 11 and July 16 through 18
"Last Round-Up of the Guacamole Queens" from Sept. 16 through 19.
T.EA.C.H. presents "Ian Fleming's Chitty Chitty Bang Bang Jr." from Oct. 1 through 3
Rodger's & Hammerstein's "The Sound of Music" from Nov. 5 through 7 and Nov. 12 through 14
 "Holmes for the Holidays (The Game's Afoot)" from Dec. 9 through 12
 "The Nerd" from Feb. 10, 2022 to Feb. 13
"9 to 5 the Musical" from April 1 through 3 and April 8 through 10
For the performing arts season South Jackson will host comedian George Casey Saturday, Aug. 21, Tullahoma native Craig Terry Sept. 25, the tribute band Cash Jennings Jan. 22, 2022, and the Becky Buller Band March 12, 2022.
For the month of June, South Jackson is offering dance classes each Tuesday at 6 p.m. Each class focuses on one kind of dance. Class admission is $10 per class, and anyone interested must be 16 or older to participate.
For more information about the upcoming shows, call 455-5321 or visit South Jackson's Facebook Page or www.southjackson.org.