A production of the 2015 Tony Award winning-musical comedy Monty Python's Spamalot is coming to South Jackson Civic Center starting tomorrow.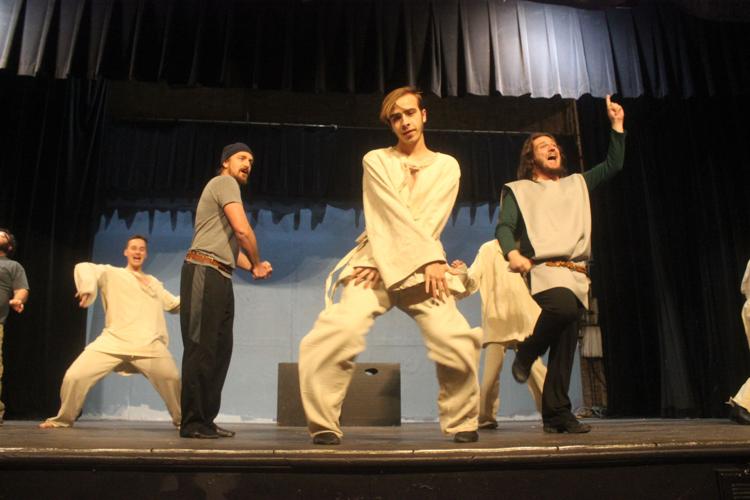 Spamalot "lovingly rips off" the 1975 film "Monty Python and the Holy Grail." The production will include a cast of about 30 people aged 13 to 70 years old.
King Arthur is traveling around England, recruiting his Knights of the Round Table. When he and his band of misfit knights finally gather in Camelot, they receive a charge from God to find the Holy Grail. The quest brings King Arthur and the Knights of the Round Table to strange places and into the company of strange characters, challenging them to keep their heads on straight or die terribly weird deaths.
South Jackson's rendition is put on by Director and Vocal Director Greg Gressel, Assistant Director John Brock, Choreographer Emily Seal, Producer Coleen Sanders, Marketing Advisor Kathryn Hopkins, Cast Coordinator Darlene Gilliam, Production Assistant Melissa Shuran, and Costume Director Anne Wonder.
"There are so many costume changes in this show. Some characters have as many as six of them," Gressel said. "We could not do it without out whole team back in costumes."
The main cast is led by Tony Graham as King Arthur, Emily Orris as Lady of the Lake, Alexander Home as Sir Robin, Jared Fibelkorn as Sir Lancelot, Doreen Schulz Gibson as Patsy, Nathan Lowry as Sir Galahad, Allen Craig as Sir Bedevere, Jon Rubke as Prince Herbert and Scott Varney as the historian.
Other members include Trace Baxter, Luke Yates, Kevin Stewart, Erin Montoya, Randall King, Todd Nichols, Skyler Wannamaker, Mark Thomasson, Susan Rubke, Kendyn Brock, Brigid Murphy Stewart, Abby Johnson, Sarah Clarneau, Cynthia Reddekopp, Michelle Rowe, Juliet Stephens, Marley Swerske and Jachlyne Varney. The show also has an 11 piece orchestra, directed by Greg English.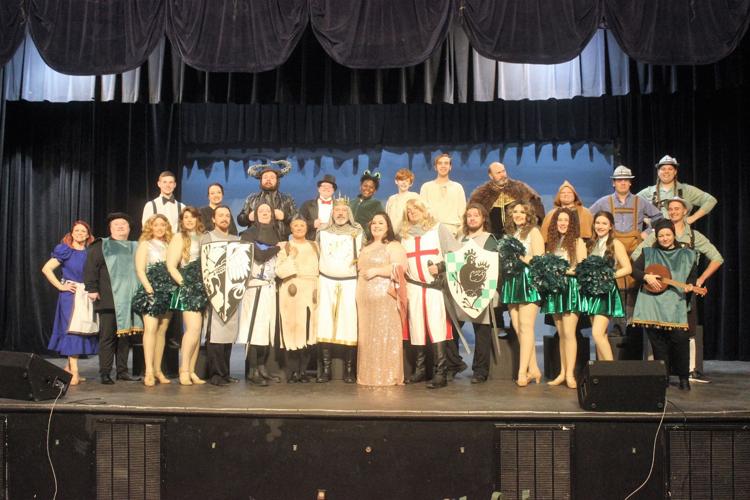 "This show is four months in the making. We held auditions in June and have been rehearsing since August," Gressel said. "Come support community theater. These people have worked really hard to put this production together. Those who follow Monty Python will love this."
Spamalot will be taking the stage beginning Thursday, Nov. 7 – 9 at 7 p.m., and a final show on Sunday, Nov. 10 at 2:30 p.m. Tickets are $18 in advance and $20 at the door. Student pricing is available. For tickets or more information on the show, visit www.southjackson.org or call 931-455-5321.